There's nothing pretty about these "before" pictures of our Florida home fixer-upper, but you can see the potential! I'm sharing a full, pre-renovation home tour today.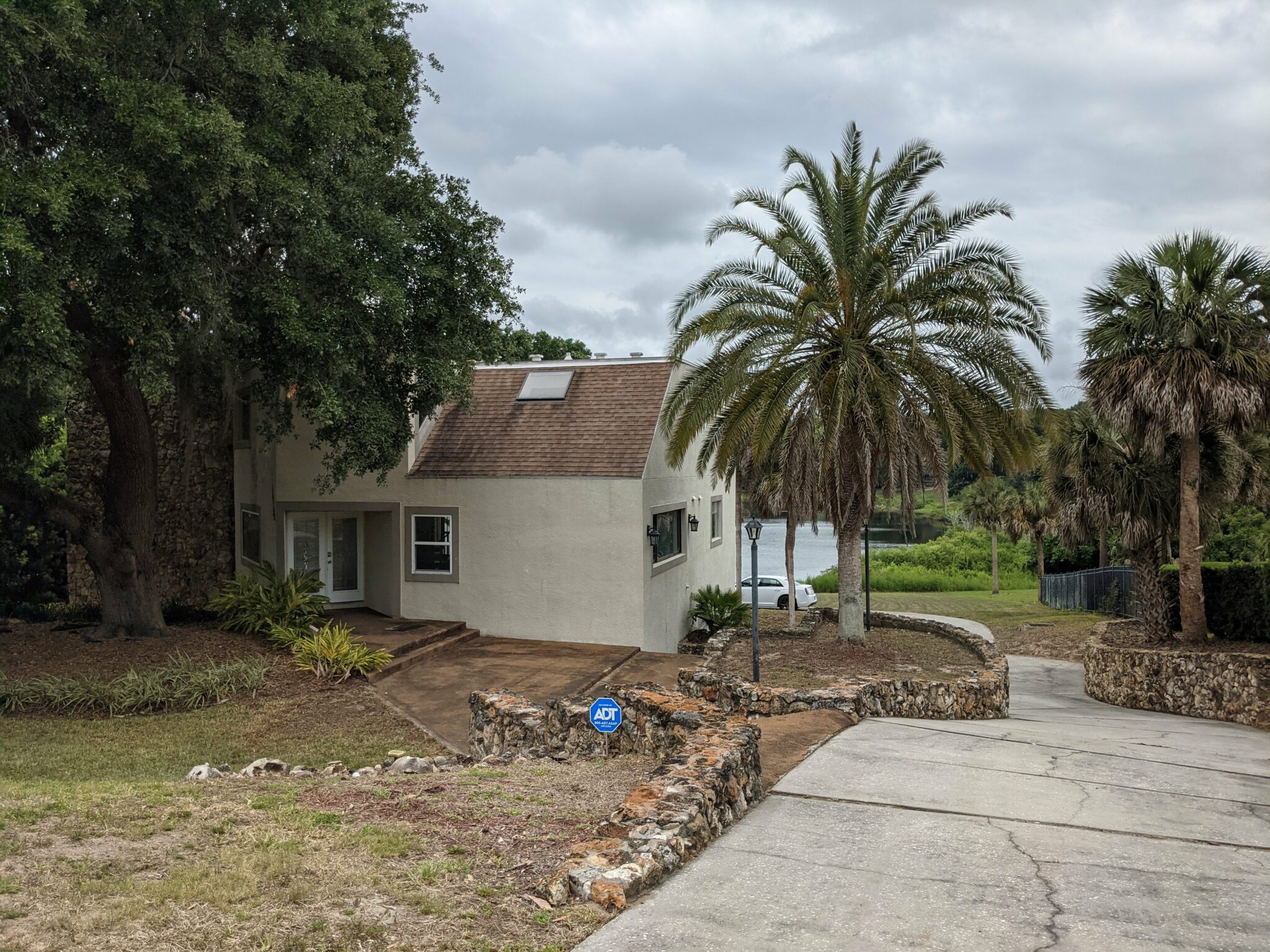 Florida Home Before Pictures
I just realized that I had never shared a full "before" tour of our Florida home project. I shared our big news a while ago in this post, but never came back to give you an update! I've been sharing more of the day-to-day updates over on Instagram, but thought it was time to show you the good, the bad and the ugly. Here are all the glorious before pictures of our Florida fixer-upper!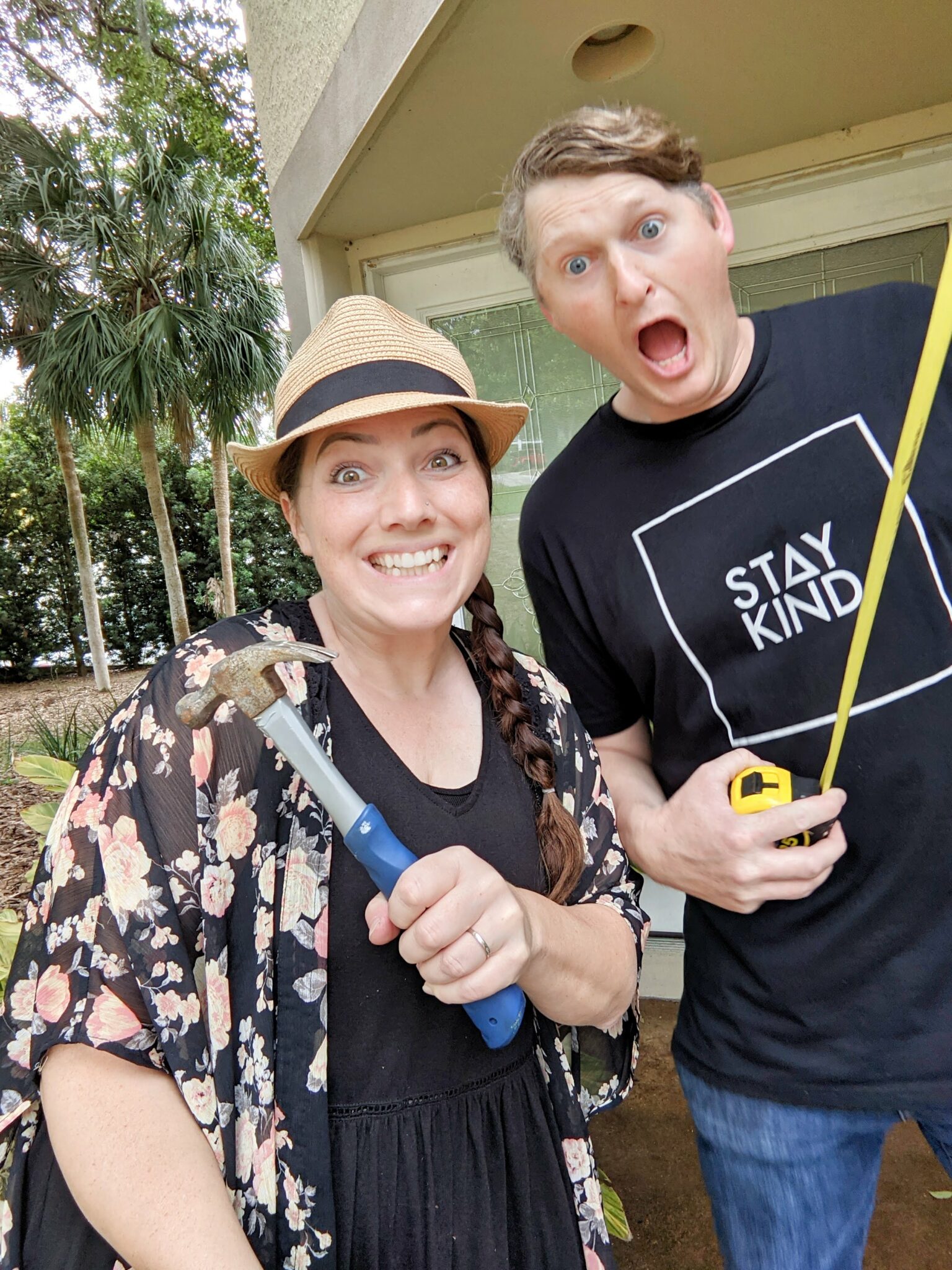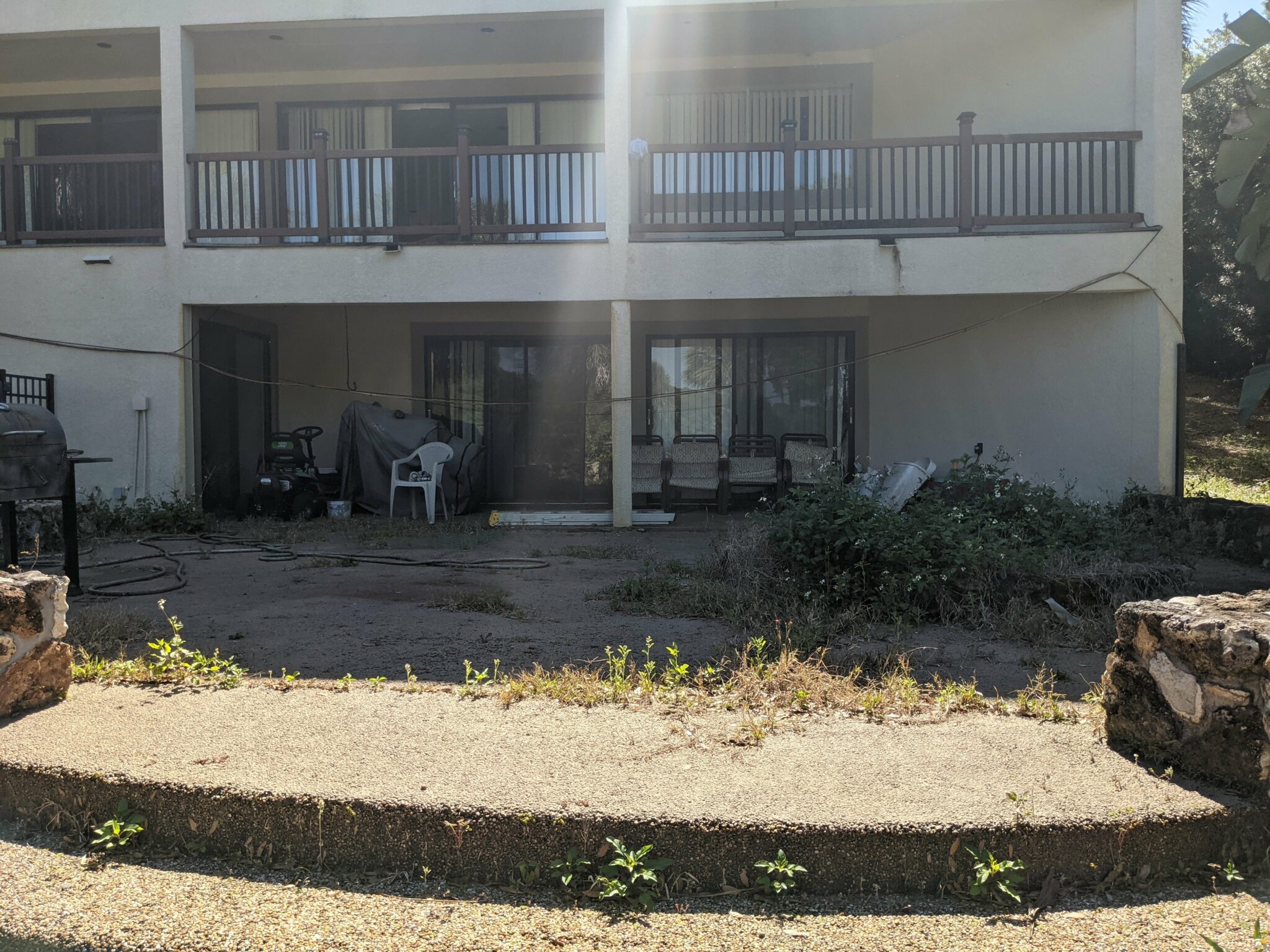 These pictures are either of how we found it when we first got possession, or from the original listing with the previous owners possessions still inside. We bought this home during the height of a crazy real estate market in Florida. It was a short sale (which is basically a step away from being a foreclosure), sold AS-IS and we bought it sigh-unseen! We had been house hunting for about 6 months, actively looking for around 3 months and had submitted numerous offers before finally scoring this one! It looked rough on the outside, and it was equally rough on the inside, but there is so much potential!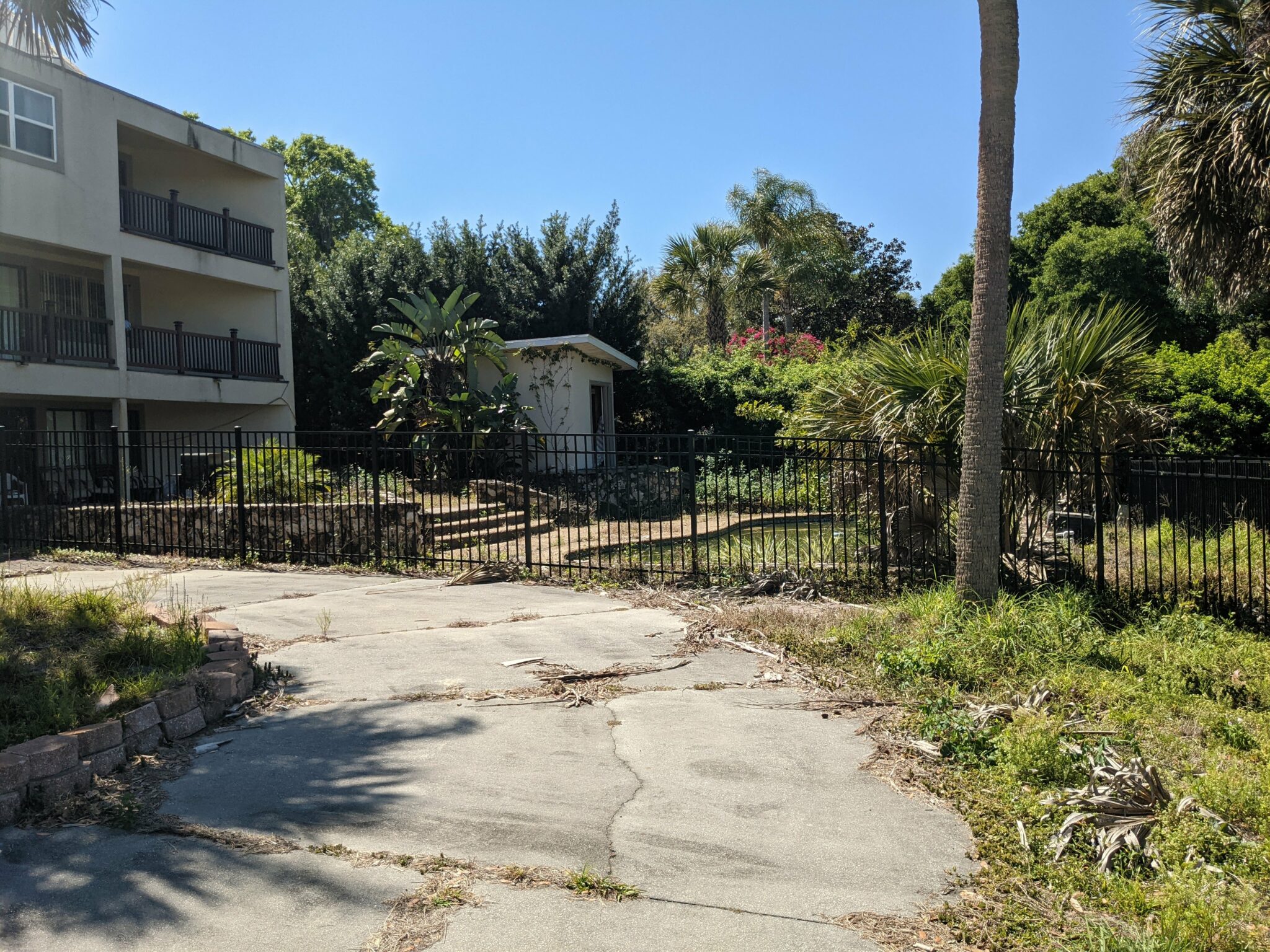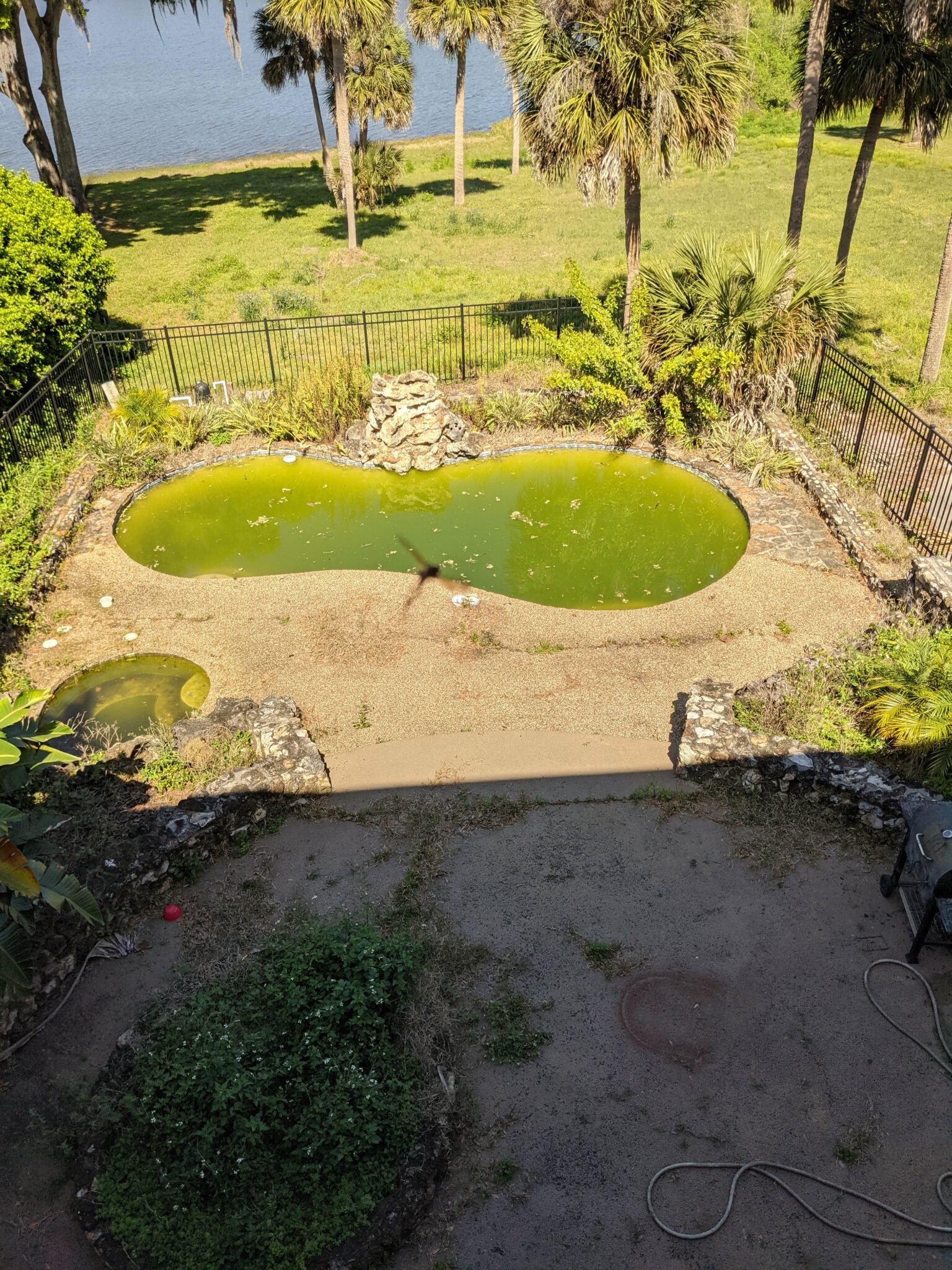 A little history
This home has had a rough history. It was originally designed and owned by an architect who built it as a one-bedroom home. From what I hear, it was beautiful in it's original state and even featured in Southern Living magazine at one point! I have gathered a lot of the back-story from neighbors, and let's just say, it has a colorful past. It has changed hands multiple times and gone through many renovations. Each owner came in with high hopes and began work that was never correctly finished. After peeling back literal layers of renovation work, we have uncovered so much damage that was intentionally hidden. It has sat vacant for many years and allowed to become quite the eye-sore in the neighborhood.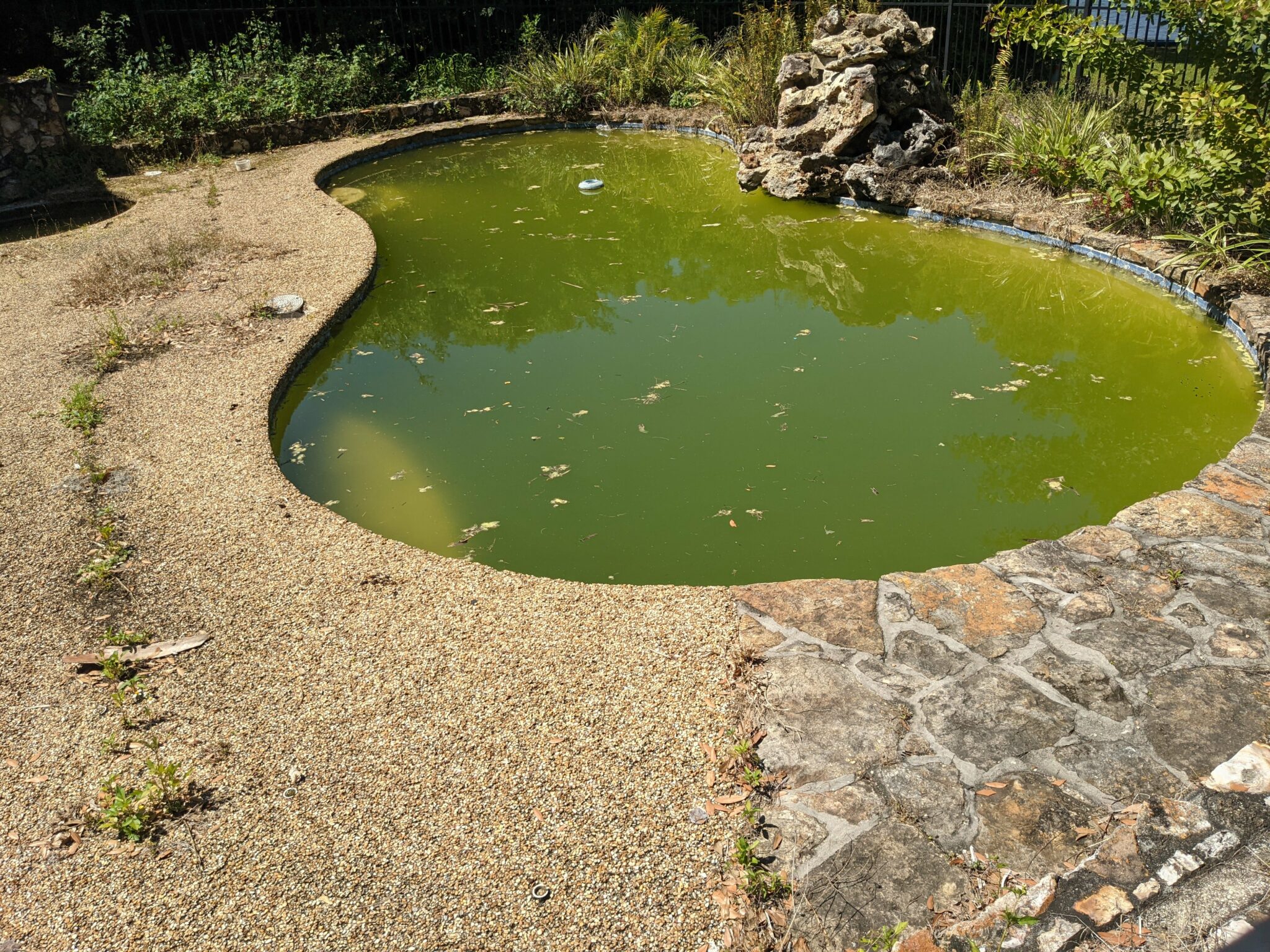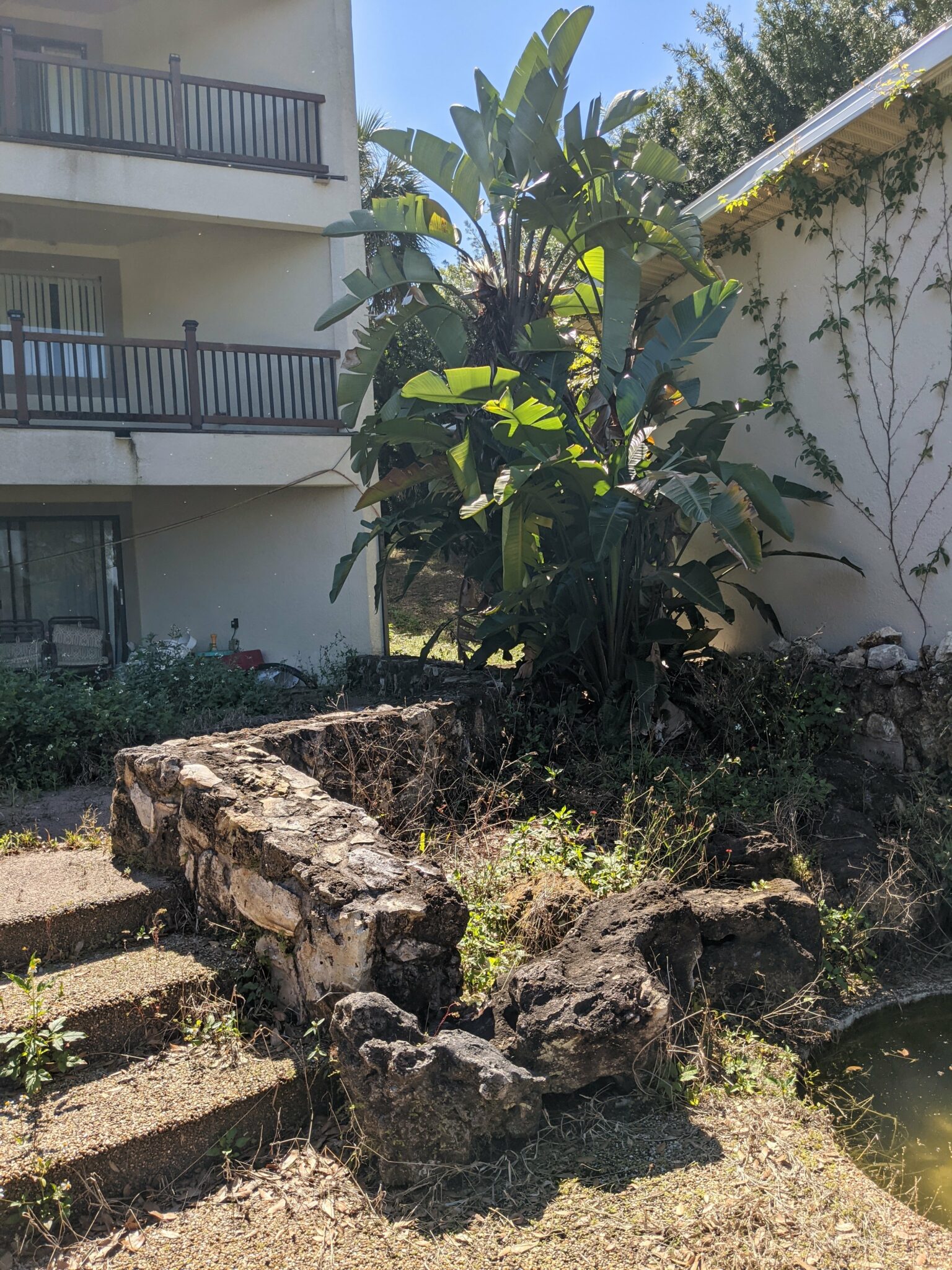 The potential
I you look past the rough exterior, here is what I see:
Centrally located with close proximity to the airport, theme parks and the beach
Far enough away from the coast for minimal hurricane damage
Over 3,500 square feet, 4 bedrooms and 4.5 baths
Gorgeous lake view from inside and outside
Existing pool with waterfall
Established neighborhood with beautiful trees and unique architectural homes
Lots of square footage to work with
Space for a separate guest/airbnb area with private entrance
Large kitchen
Lots of architectural character
Huge yard
Walkout basement
Large driveway and space to park a camper!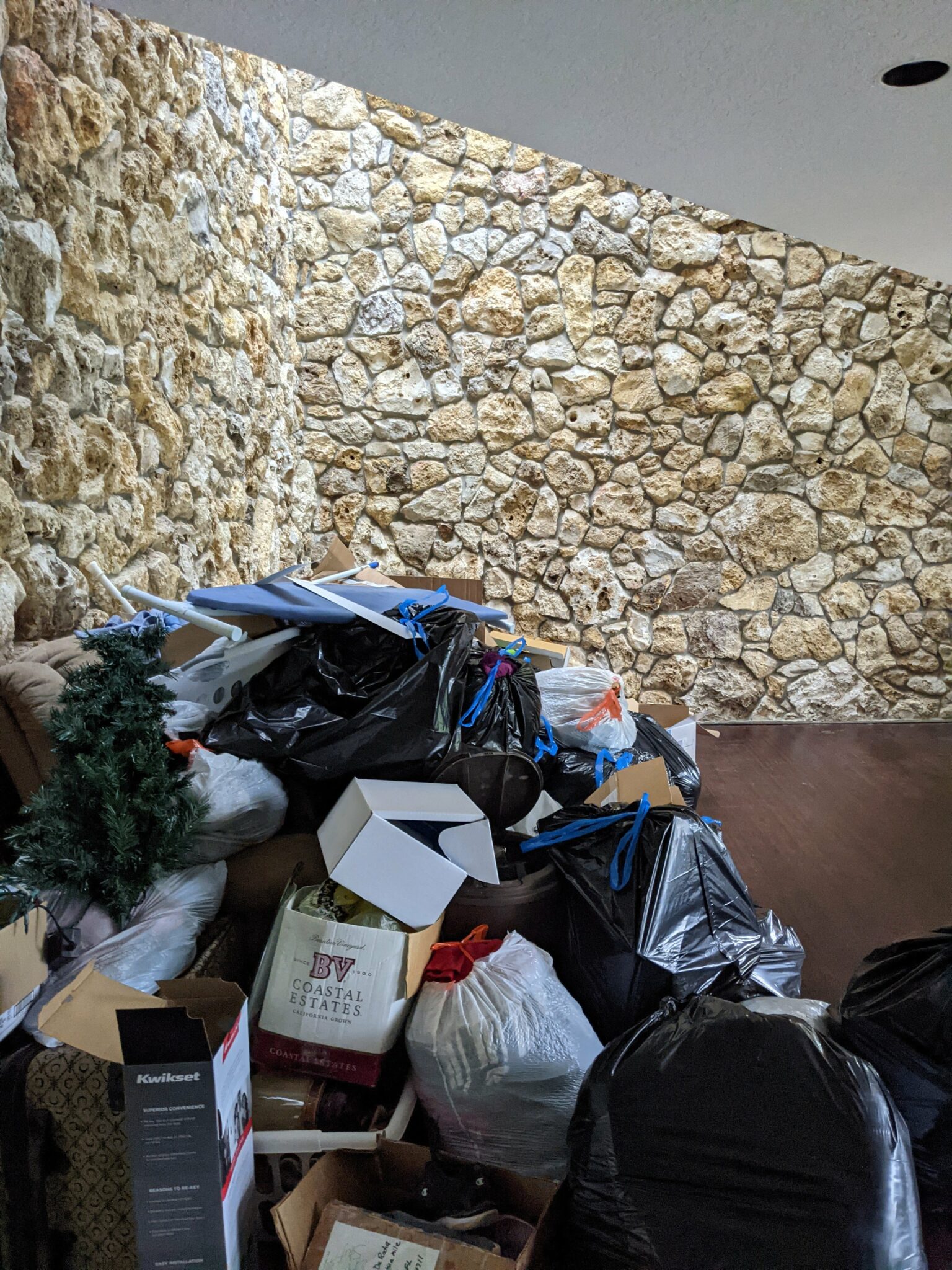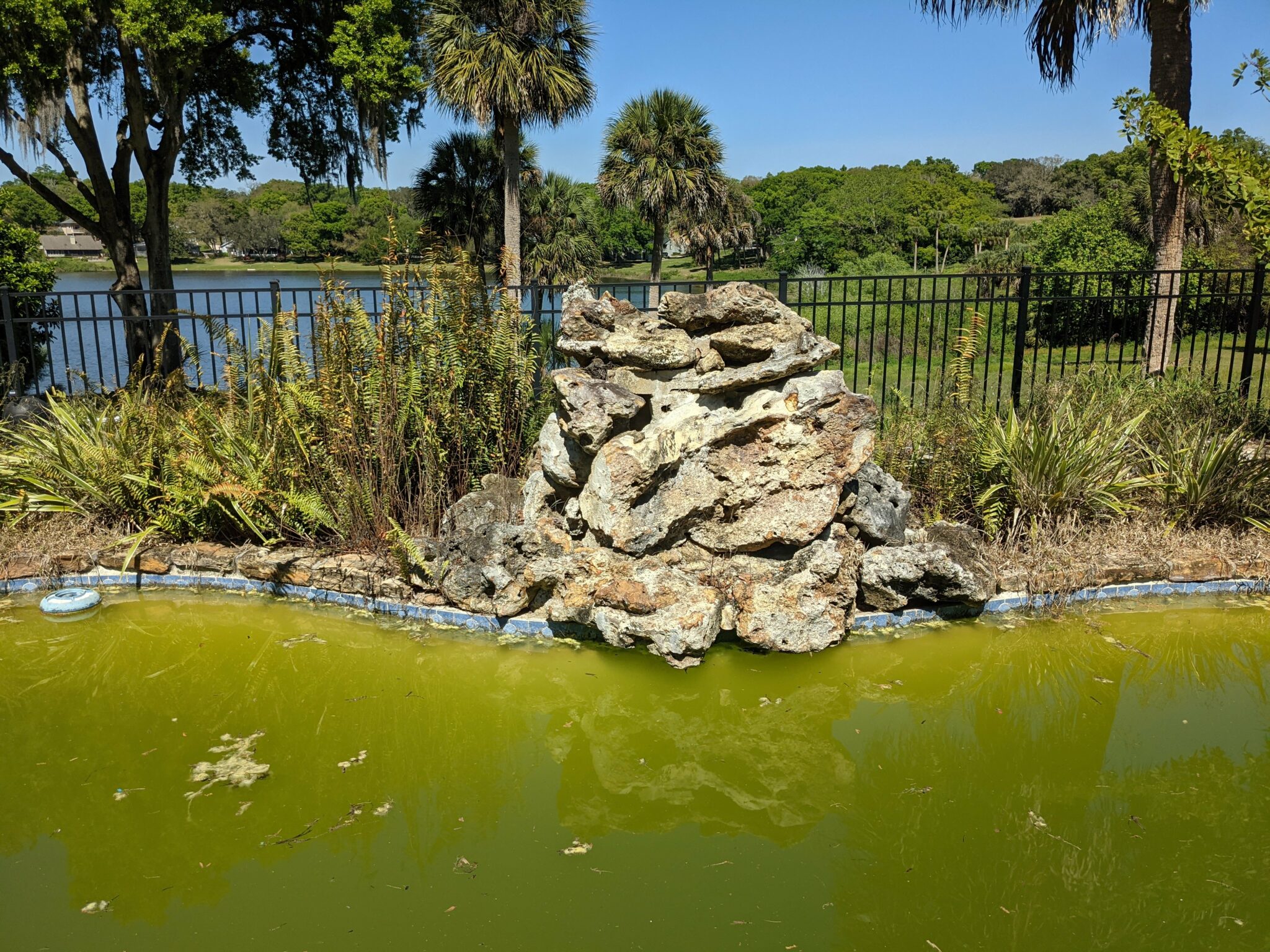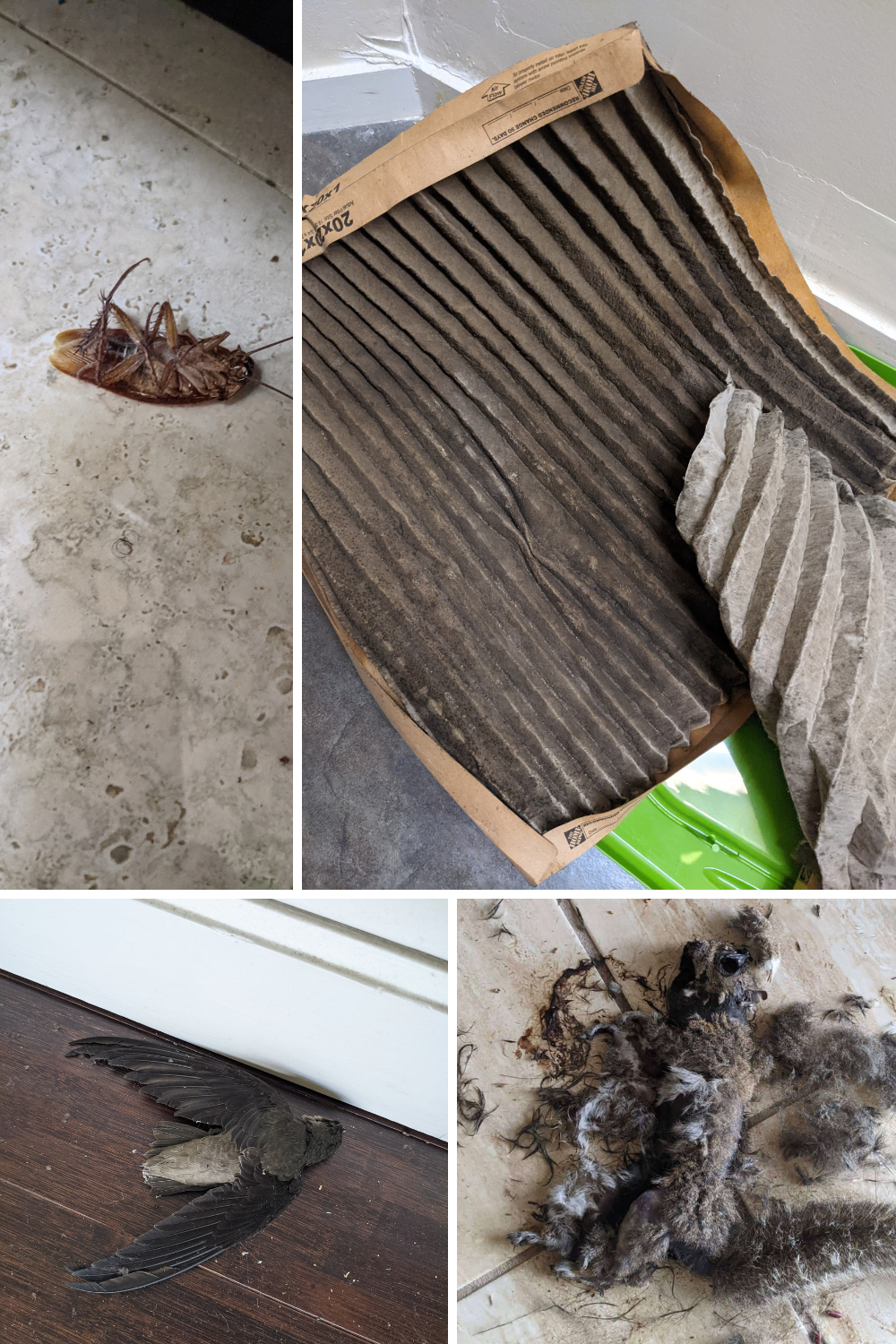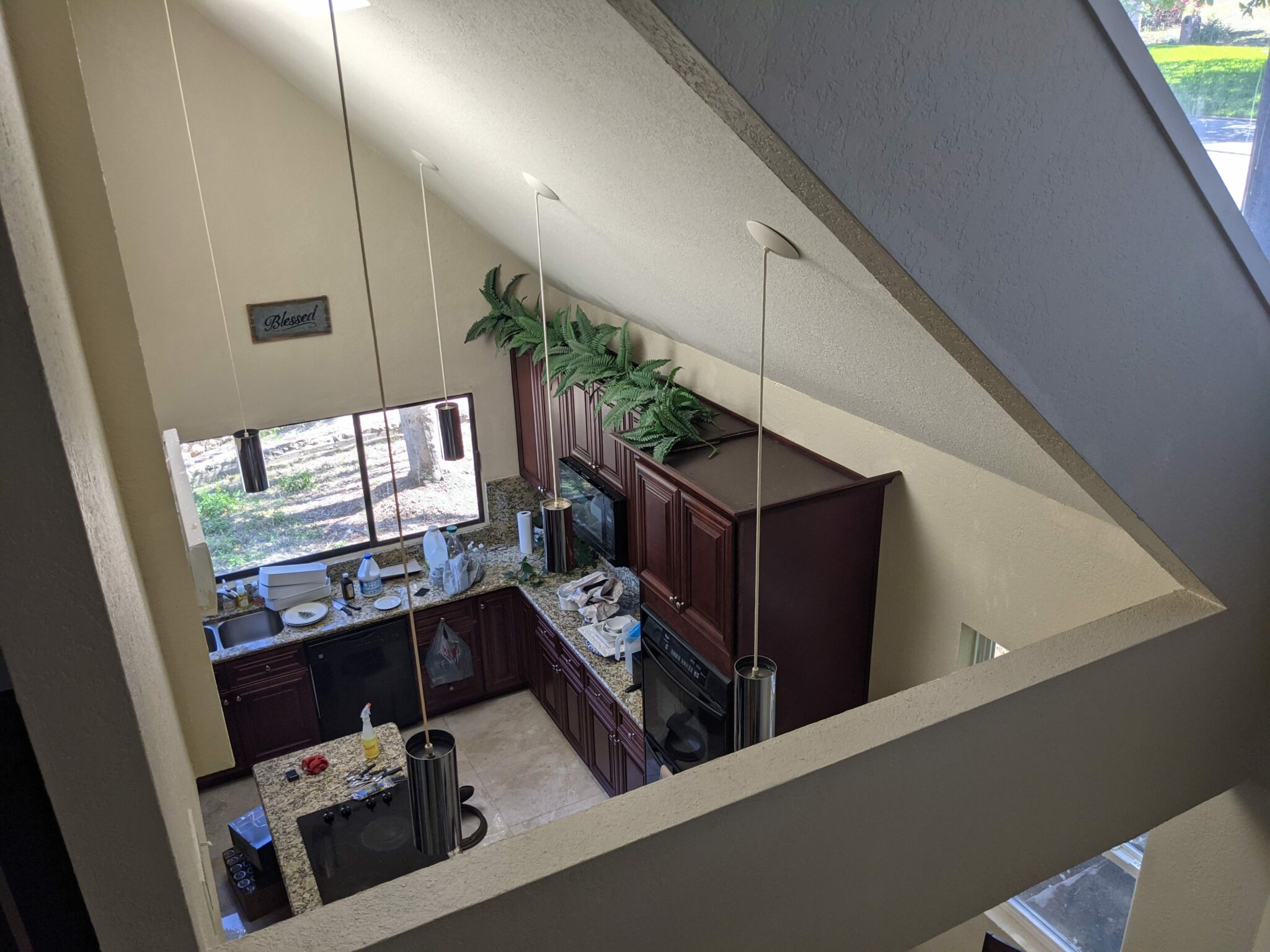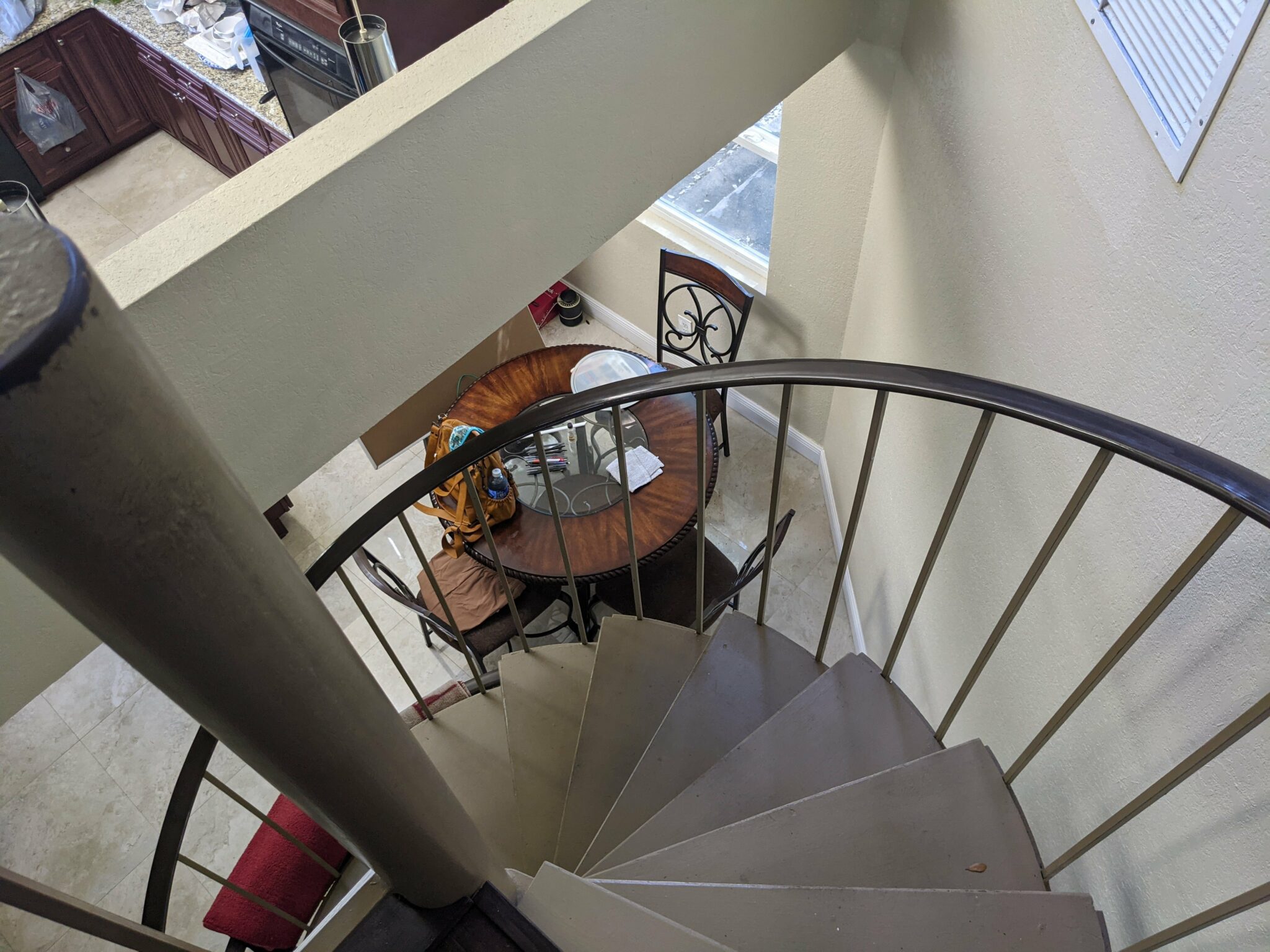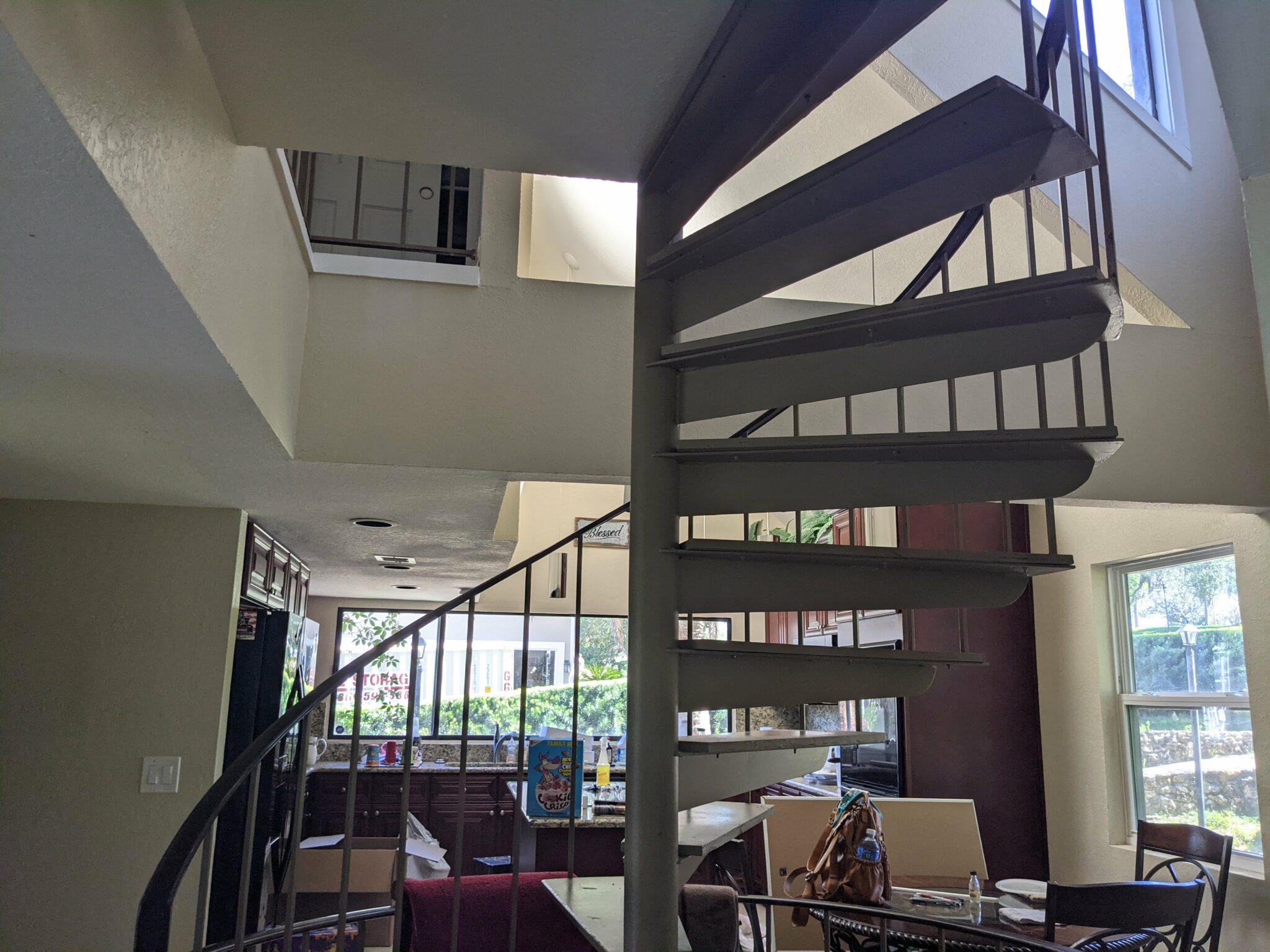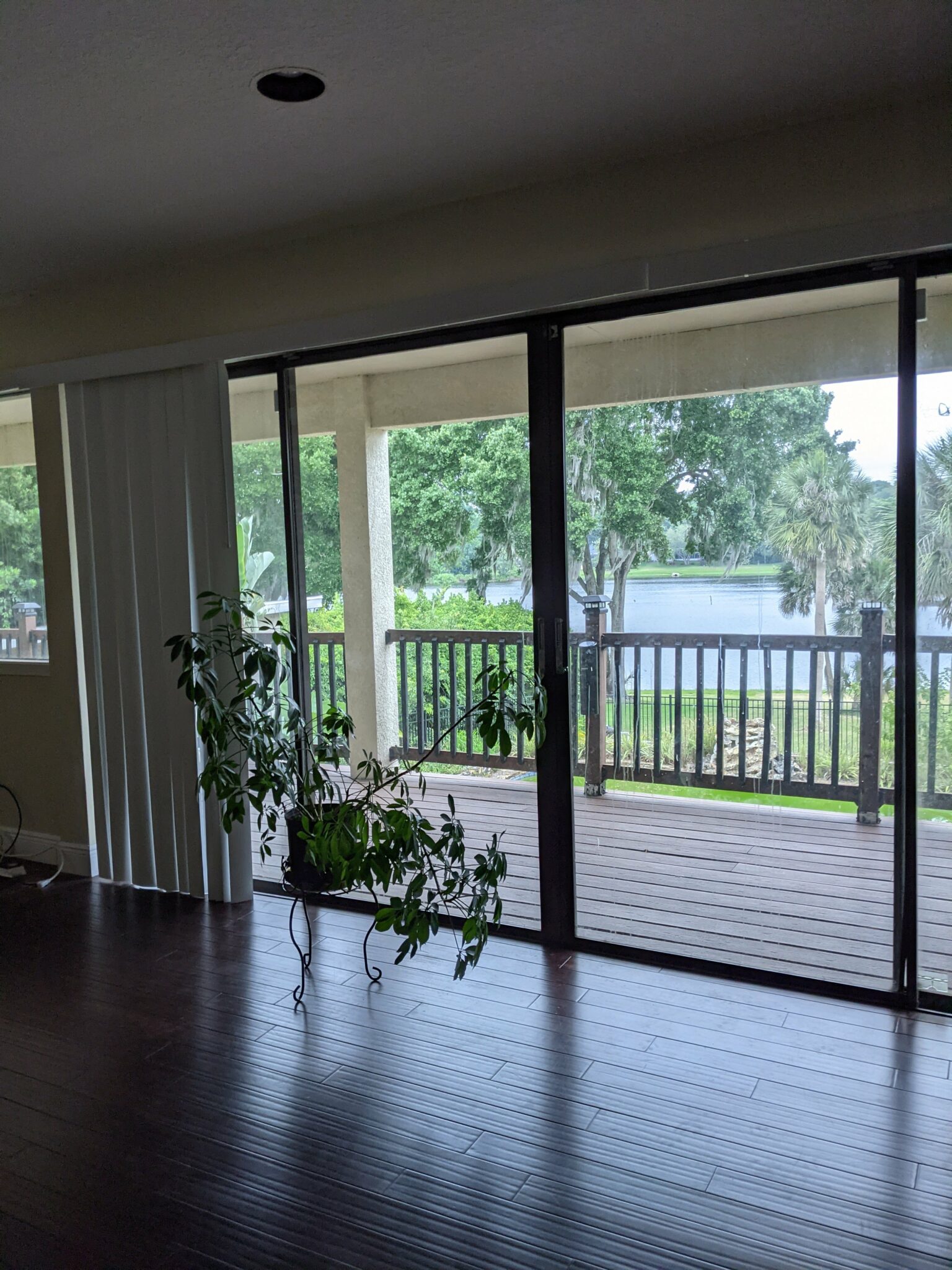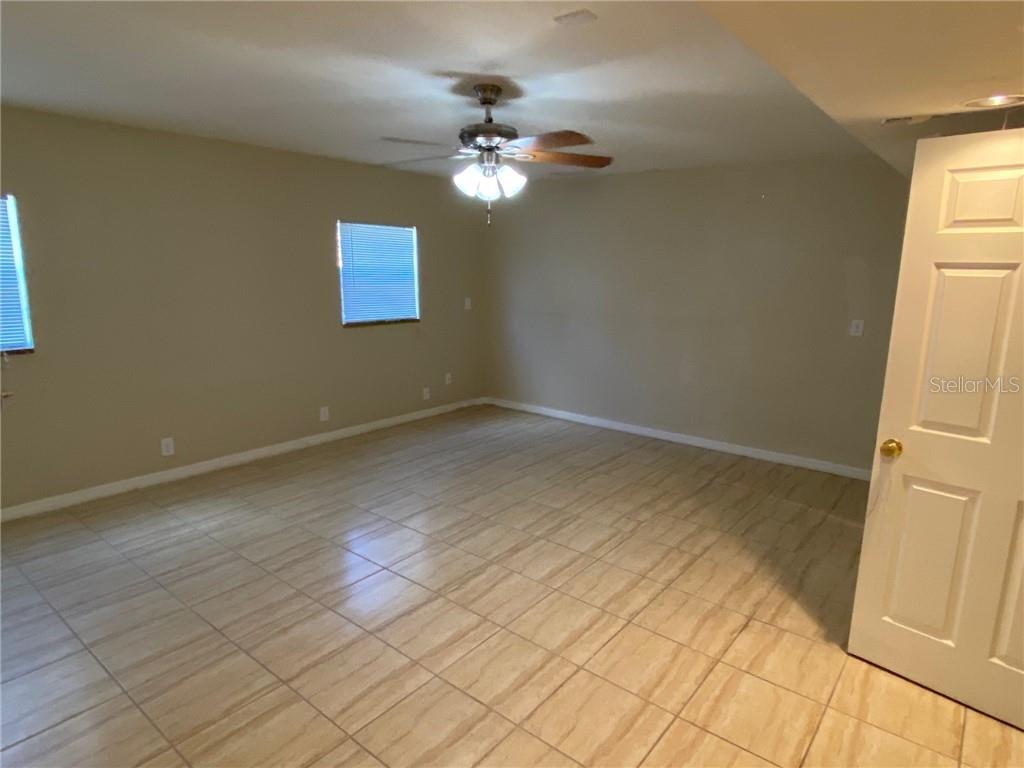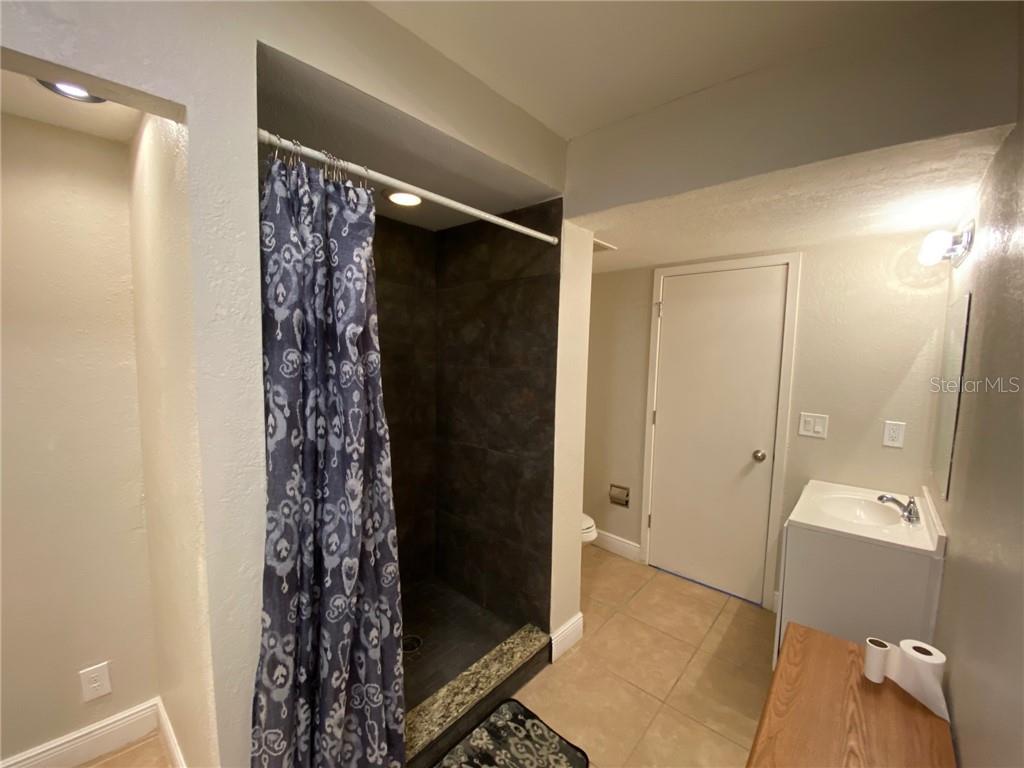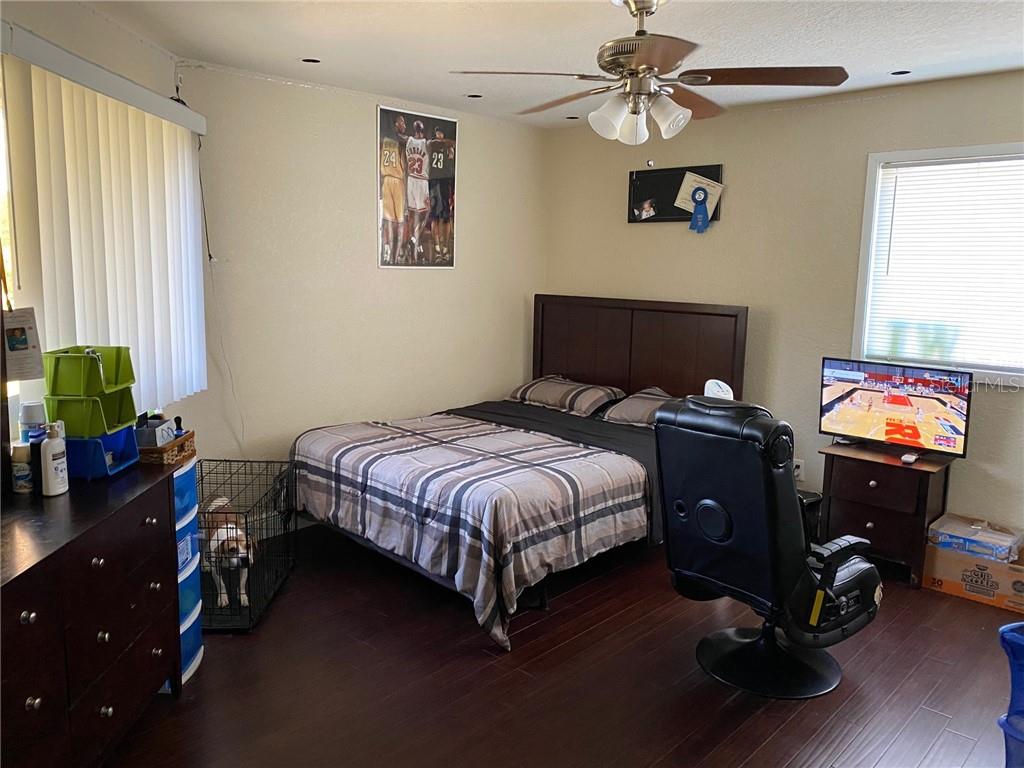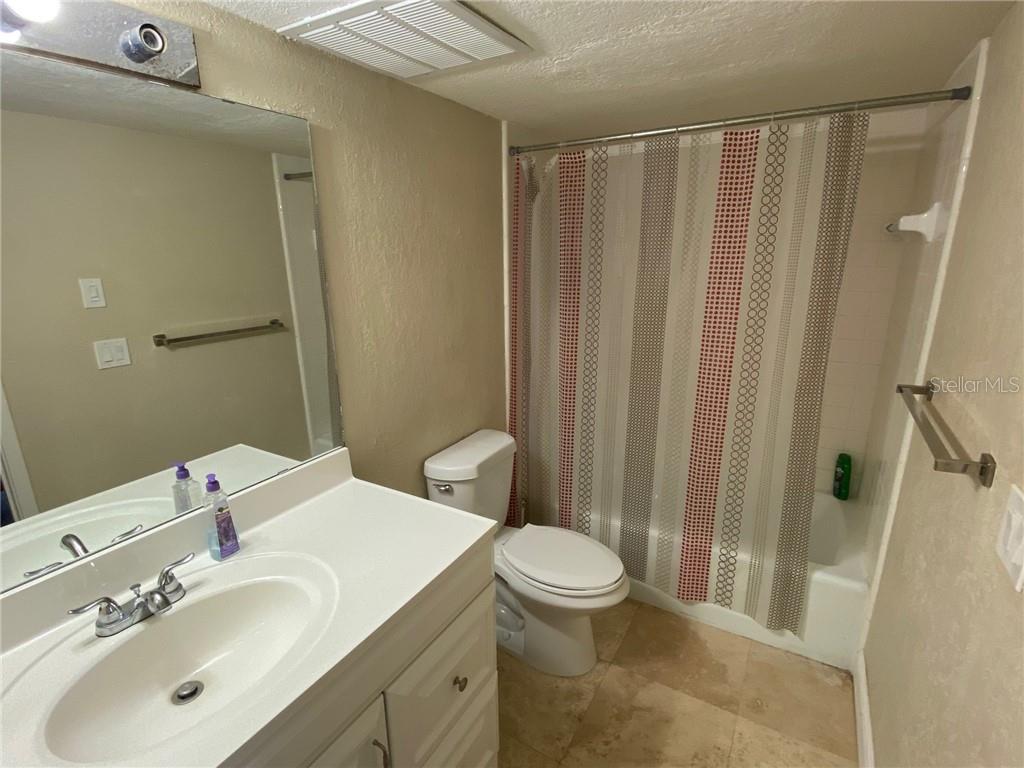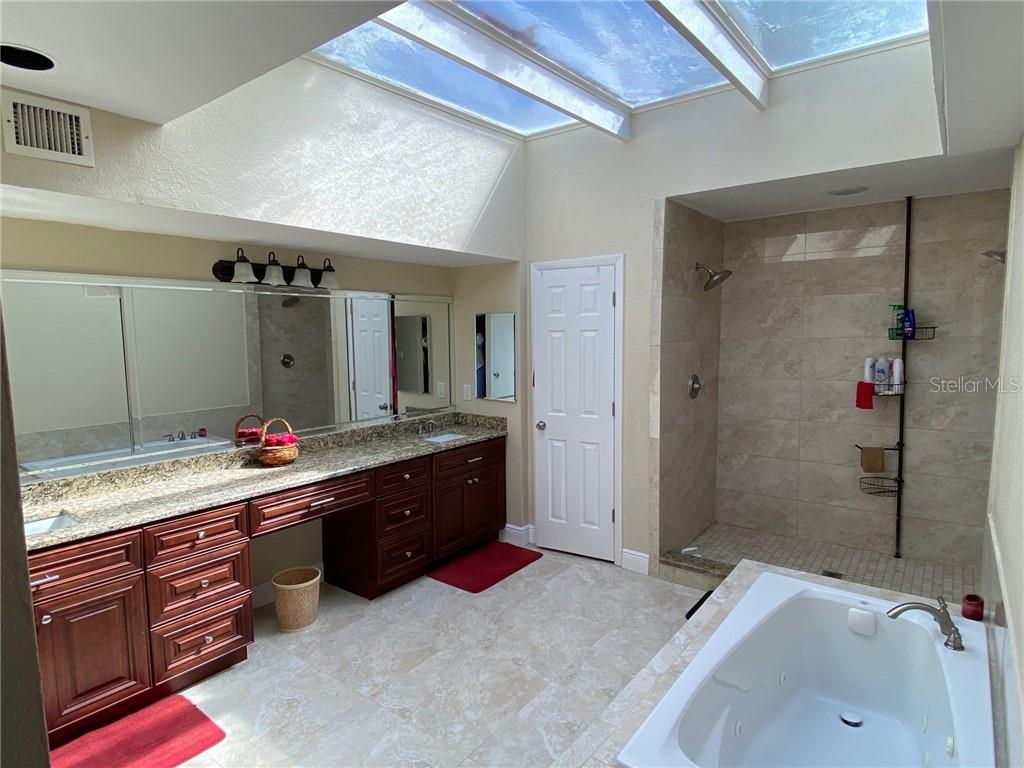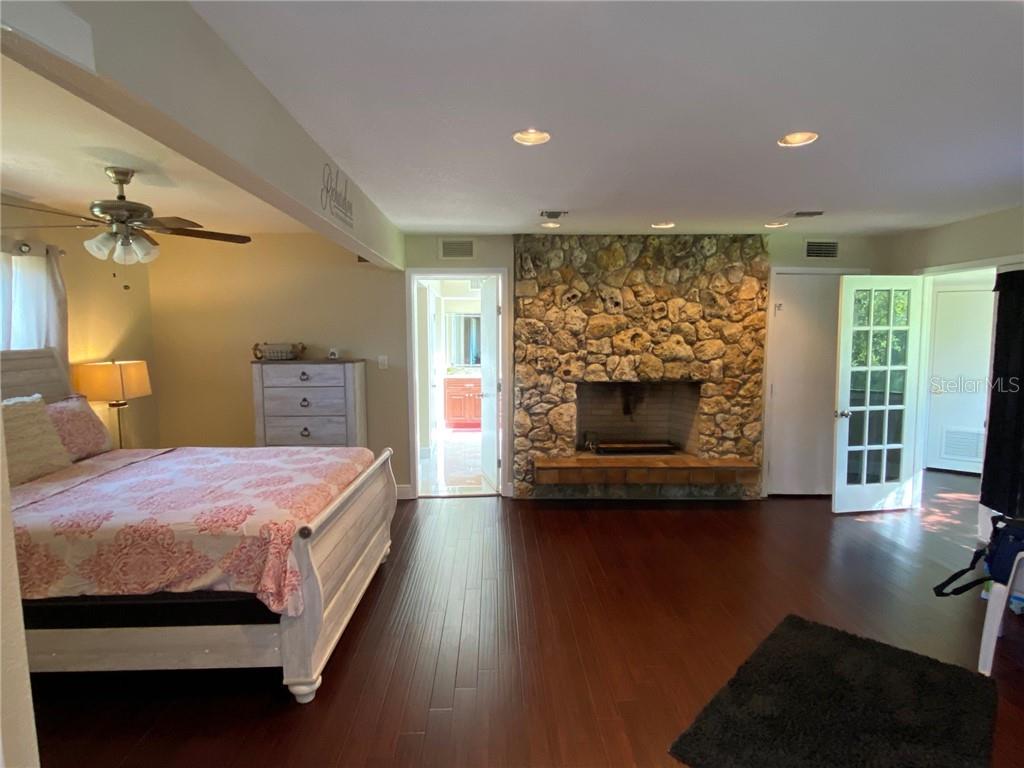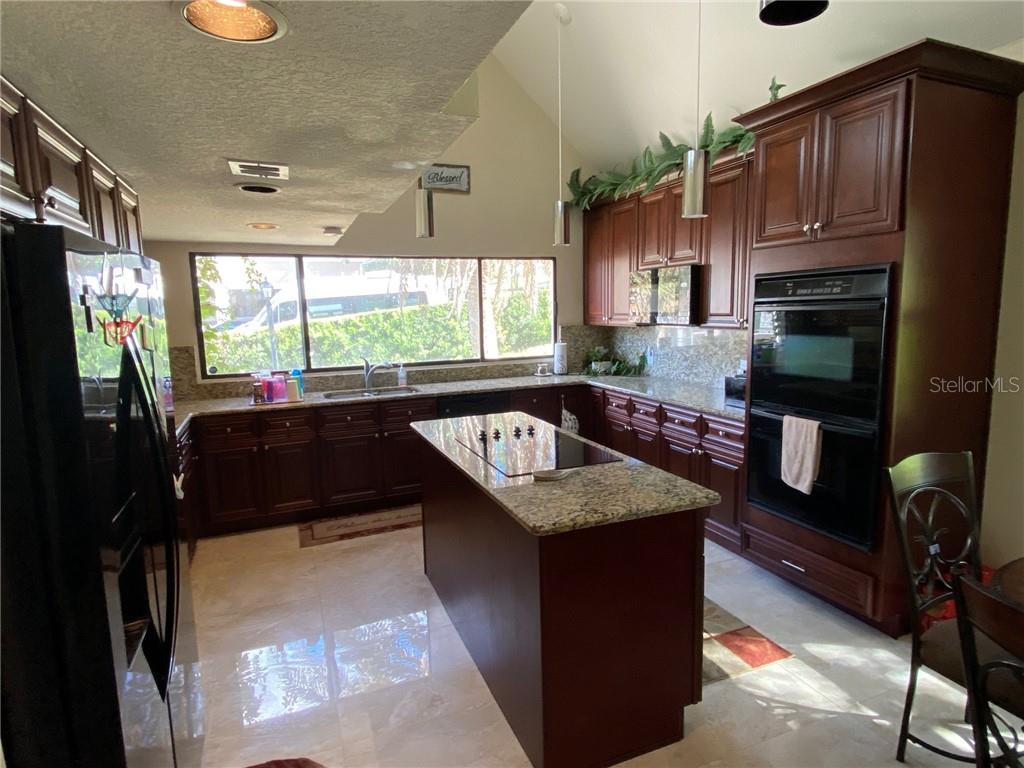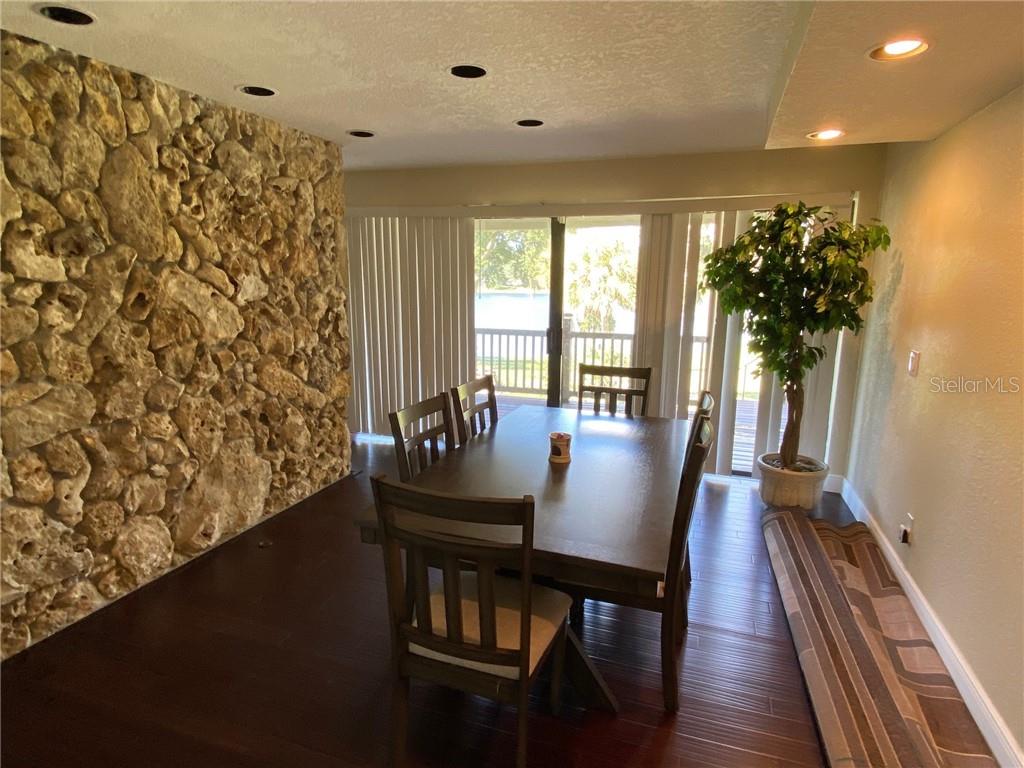 The To-Do List
I'm a little late in sharing these before pictures, because we've already made a lot of progress which I will share with you soon! Here is what we've done so far:
Cleaned out all the leftover items from the previous owners
Scrubbed and sanitized everything
Painted the entire interior "Cameo White" by Behr Marquee which gave one-coat coverage (just to give us a fresh starting point)
Changed all light bulbs to LED
Had duct work cleaned out
Hired lawn service to do complete clean-up for yard
Called pest control to add screens to chimney and other access points where rodents were getting in
Hired contractor to begin demo and repair of the outside balconies
Started updates on electrical throughout
Removed all vertical blinds
Repaired master shower that was leaking through the ceiling
Lots of bug bombs and insect spray throughout
Added ADT security throughout
Had all trees trimmed
Pool was drained and acid washed
Skylights galore for lots of vitamin D
Front of house was painted first so it would look nicer – the back will be done once construction is complete on balconies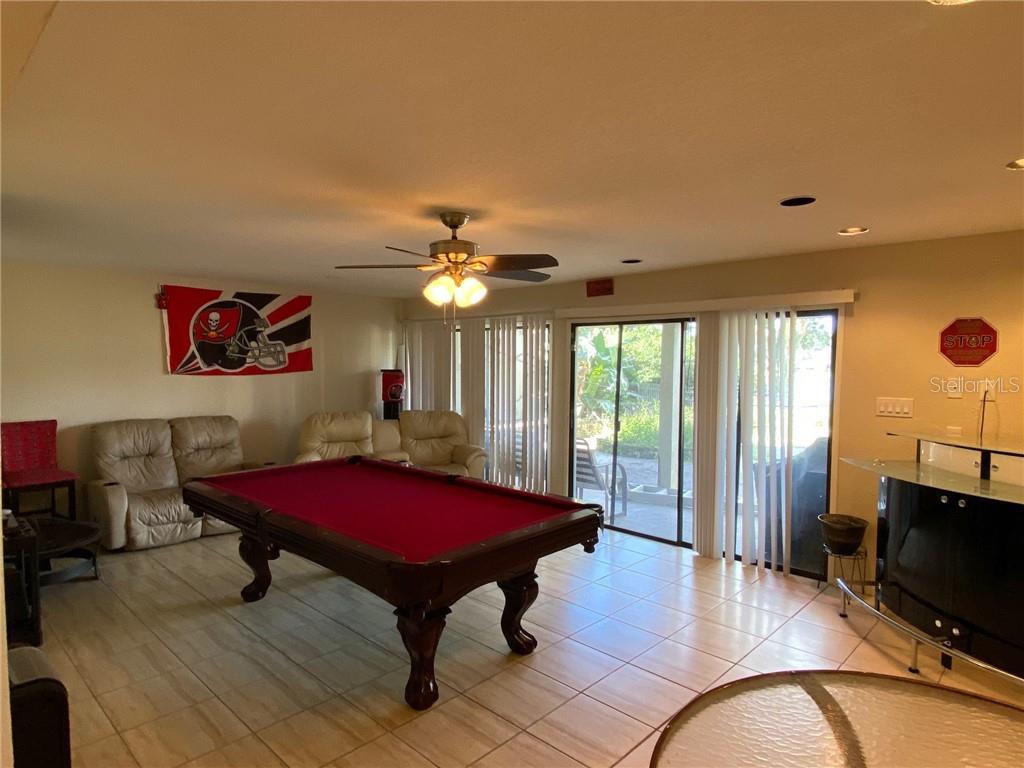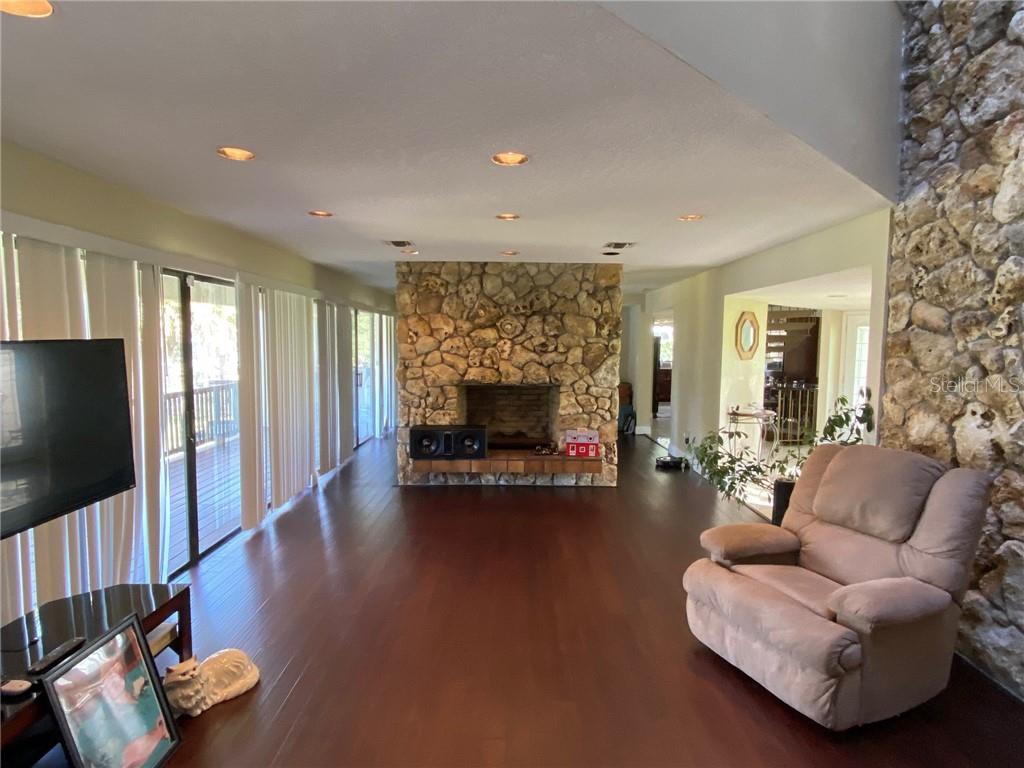 The to-do list is endless with this house. We're trying really hard to prioritize but my mind is working overtime, thinking of all the things I'd like to do! Our strategy so far has been to get the most important things done, and most of those have been things we needed to hire. Once the major things are done, I plan on whipping into full DIY mode. Here are a few of the things I want to tackle:
Doing something with the interior stone work (clean, white wash, grout wash, cover?)
Replace or update flooring. Most of the tile throughout is great, but I am not a fan of the cheap, dark laminate boards that were used. I'd like to replace with a light wood LVP or something else. We may lay carpet in the bedrooms.
Paint the kitchen cabinets, update hardware and replace or cover countertops
Plank ceiling in some areas/add shiplap and wallpaper to some of the walls to cover texture
Resurface pool deck
Add pergola and outdoor kitchen area to patio
Landscaping in backyard around pool
So much more….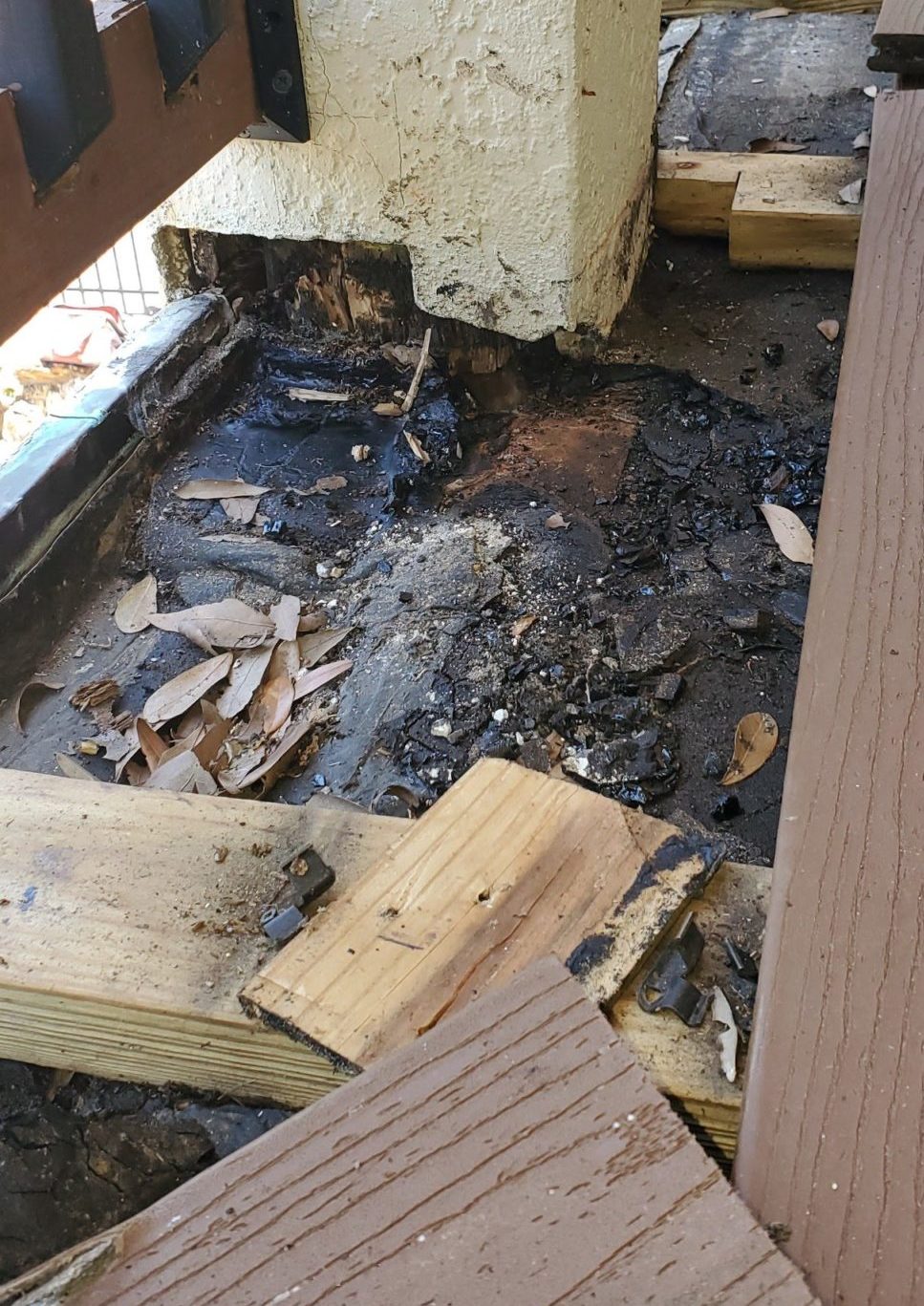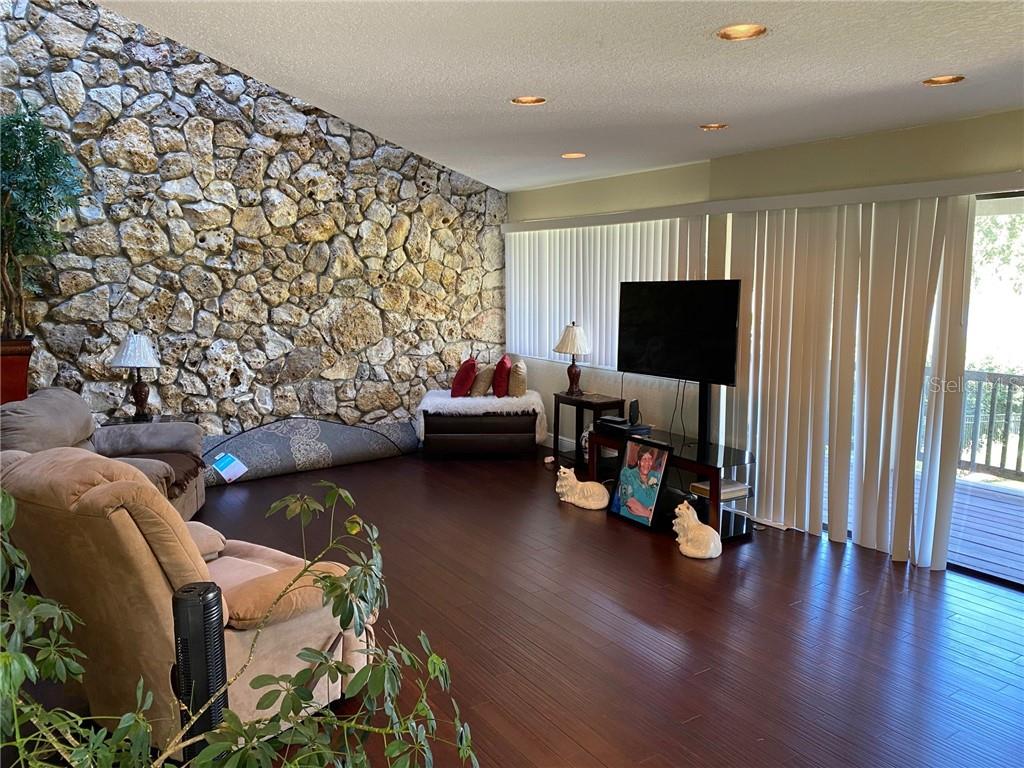 What do you think?
What would you do with all this stonework?