Today I'm sharing a sneak peek at our latest trailer renovation
project we found on Facebook Marketplace!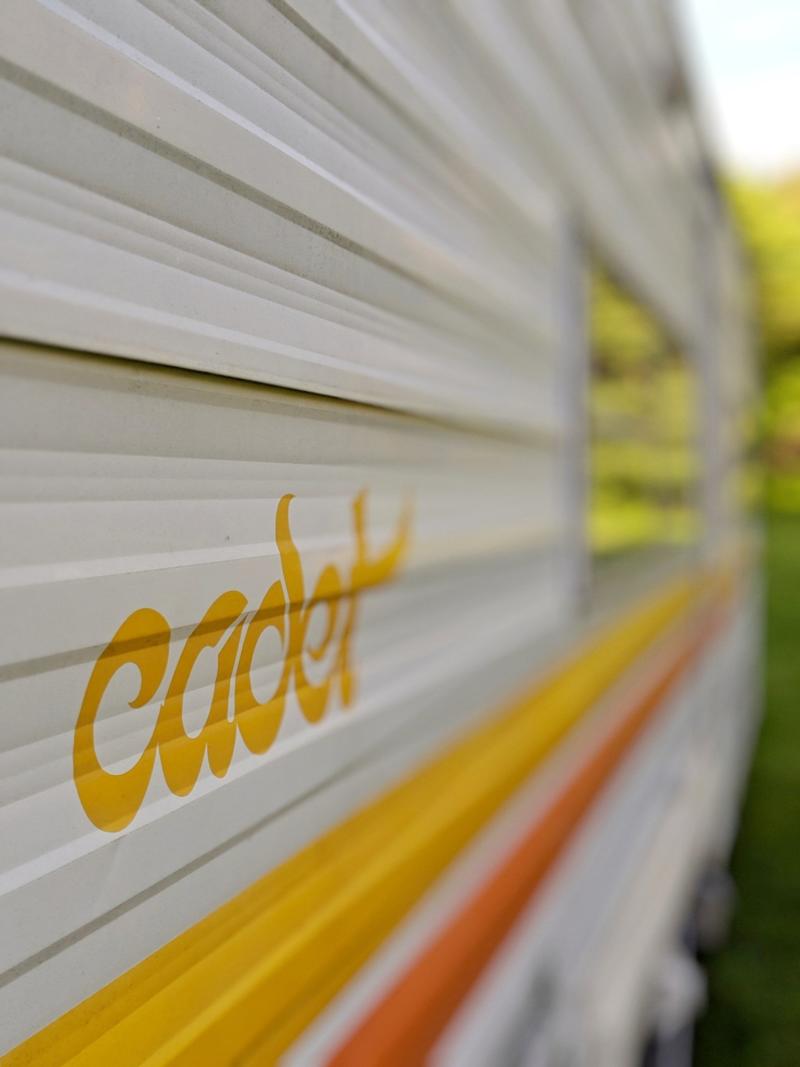 Outside Before Pictures
Here is our latest trailer renovation project! We will be updating this 1977 Coachmen Cadet. The fest pictures I'm sharing make it look way better than it really is. The cute orange stripe and retro decals are fun! I almost might consider keeping them.
We purchased this trailer on Facebook Marketplace for $500! I've shared tips before on finding a great fixer-upper project like this at a great price. The #1 tips is to be the first in line! We were actually 2nd in line for this trailer, but luckily, the 1st person backed out. We swept in and secured this purchase at 10PM and pulled it into the backyard at midnight! I never saw the inside, my husband did all the inspecting on his own.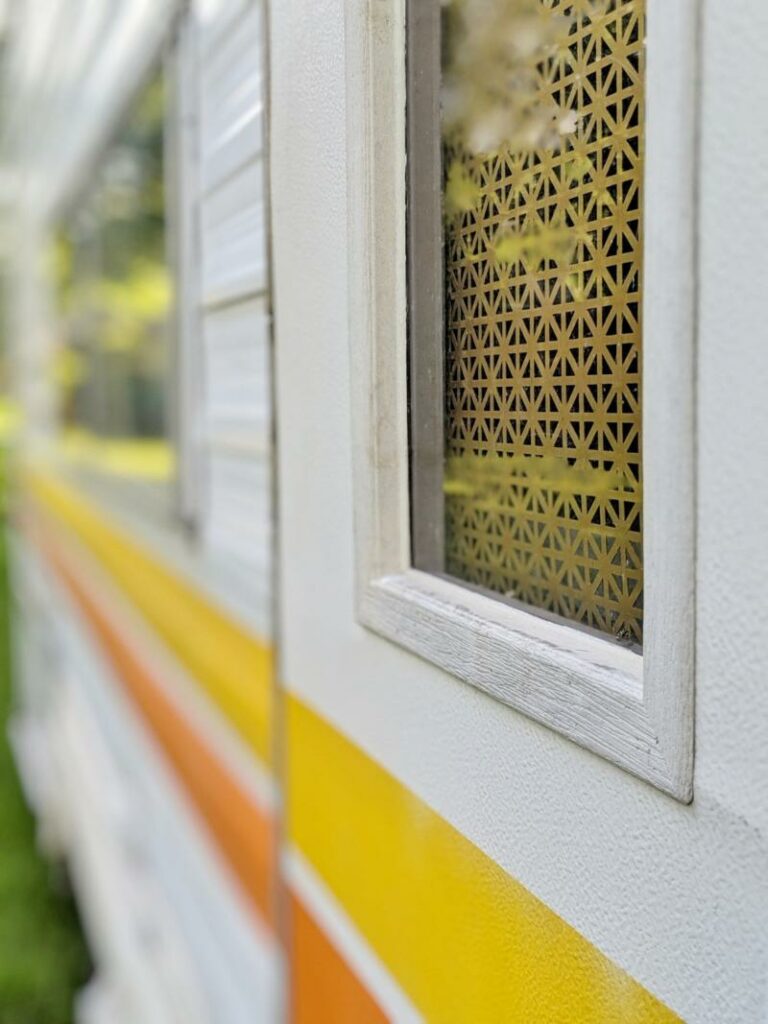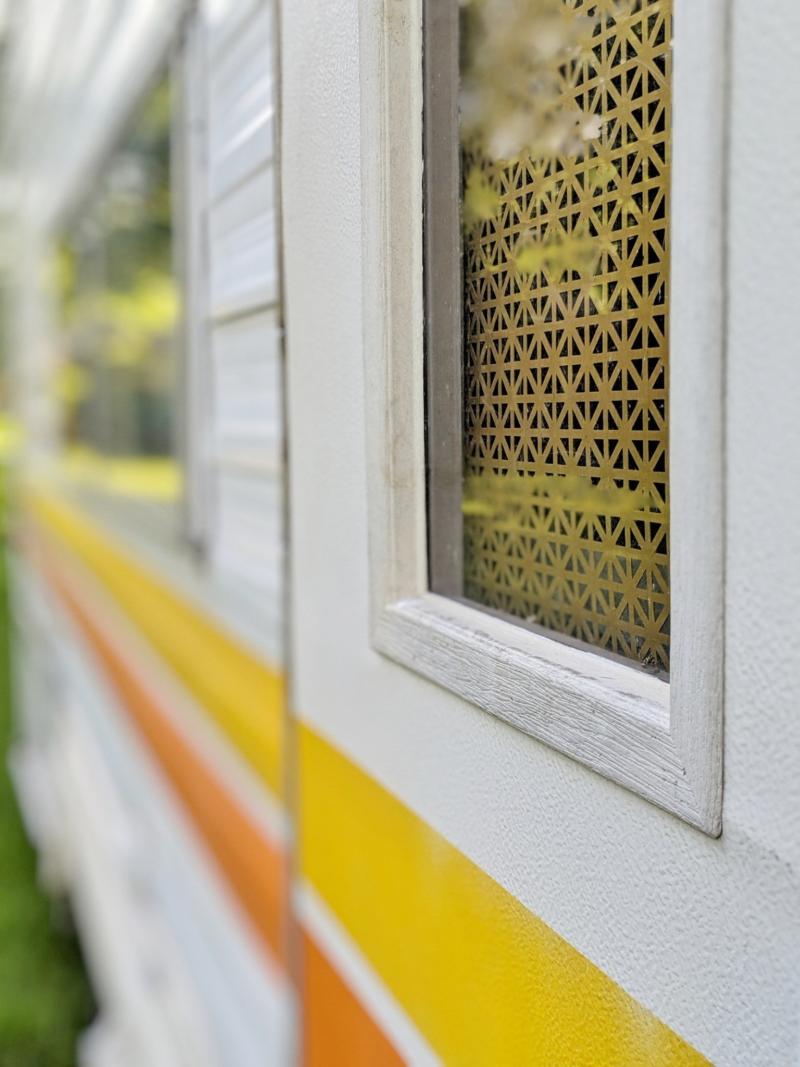 The Inside
The outside is pretty cute, right? Ready to see the inside?!
Hold tight, there's a little bit of work that needs to be done.
Here's the general order of things I like to tackle:
Seal up the outside so no more water gets in
Paint the exterior so it looks cuter siting in the yard
Pull away water damaged areas on the inside, determine how far reaching the damage is
Reinforce and rebuild areas that are damaged
Test all lights, appliances and plumbing
Strip out all the gross curtains and cushions, random junk, things on the walls, etc.
Paint EVERYTHING
Clean and sanitize sinks and shower
Clean out fridge and repaint if needed
Lay new flooring or paint floor
Clean cushions and recover or replace
Inspect tires and consider replacing
Inspect tongue and repair if needed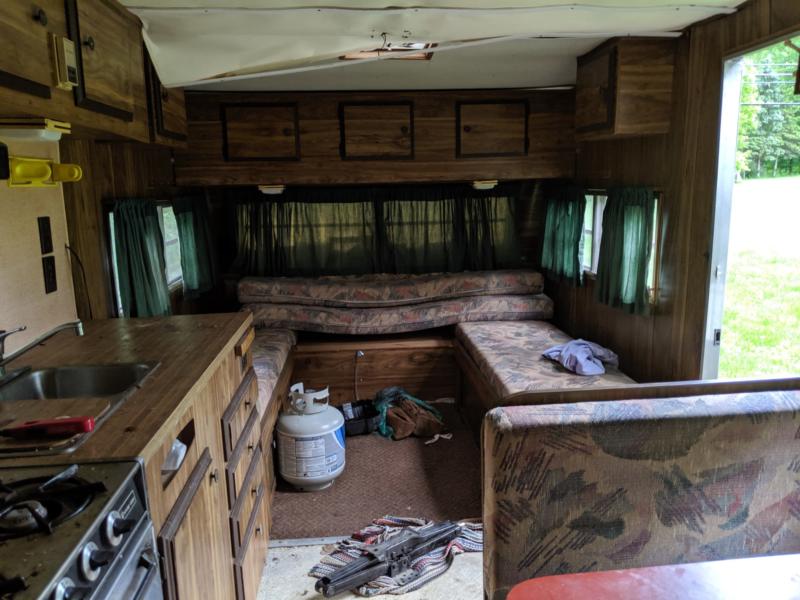 Follow Along!
Follow us on Instagram or Facebook
Find the rest of my trailer renovation posts here: Camper Renovations