RV for Sale
UPDATE: SOLD
Ahhh! Our RV is for sale! We weren't originally planning on selling our current RV, but after being featured on ABC Detroit and in the Detroit News Homestyle, things have kind of blown up around here! We've received so many messages and inquiries about our camper projects and RVs for sale, we figured we might as well sell this one. If it doesn't sell, we'll keep it. But if it does sell, we'll be on the hunt for something a little bigger. Our family of 7 was pretty cozy in this RV, but we're ready for our next adventure.
More Details and Pictures
If you're interested, please find more details and respond through this link: Facebook Marketplace There are lots more pictures at this link, and I'd appreciate all questions being directed through the marketplace. I also just did a video walk through over on my facebook page! Check it out: All Things with Purpose on Facebook You might also be interested in checking out the Summer tour I did on this RV here: Summer Home Tour on Wheels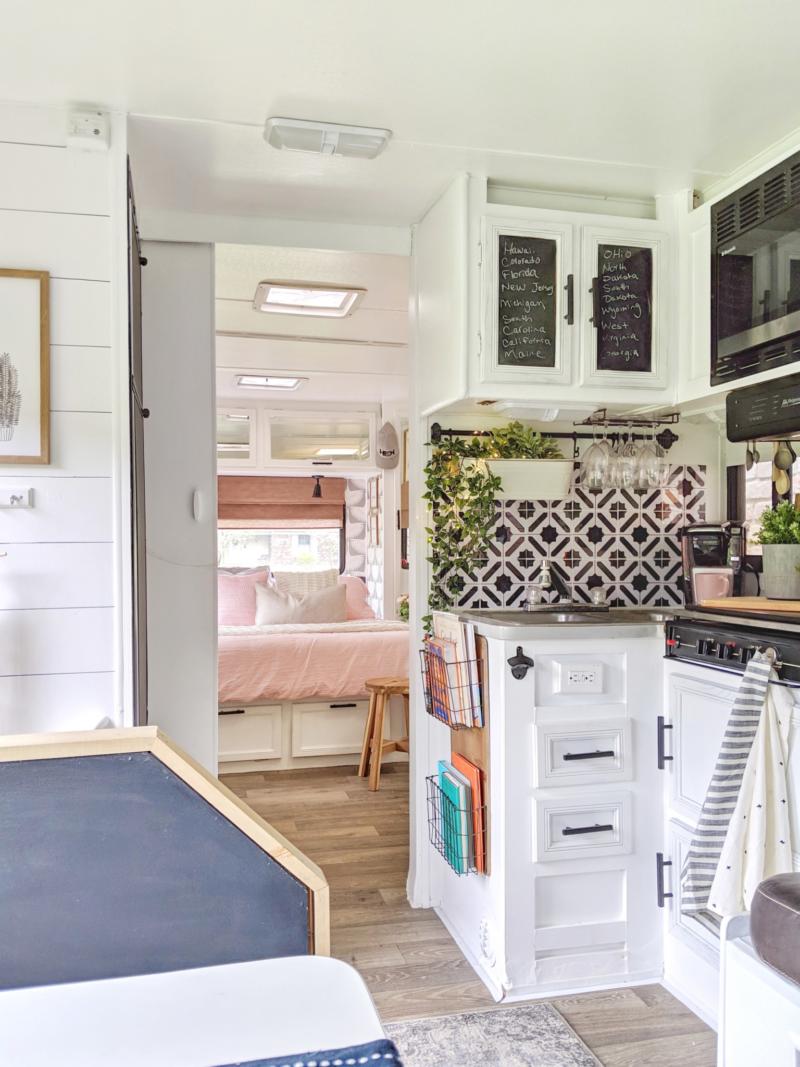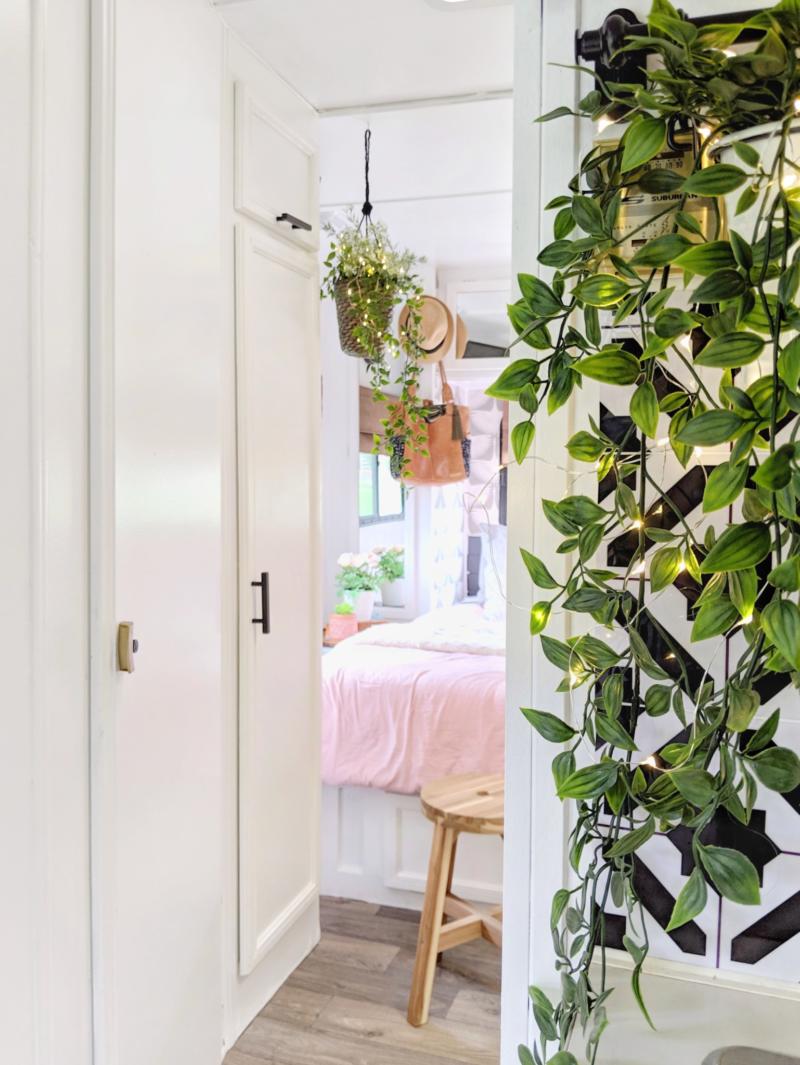 Details
OK, here are the quick details about this renovated RV for sales:
Asking $12,500
Clean title
1994 Ford E350 Horizon motorhome
88,500 miles
2 new batteries
6 new Goodyear tires
New toilet
Memory foam Queen mattress
Convection microwave
1 Roku flat screen
1 flat screen with DVD
New flooring
New sofa bed
New dinette cushions
New window treatments
LED lights throughout
White interior and exterior paint
Sleeps 6-8: Queen bed, sofa bed, cab-over bunk, dinette makes into bed
Lots of storage!
Large holding tank
Fridge, AC, gas heat, generator, water and water pump all work great.
Only thing I haven't fixed yet is the hot water tank (shower works, just no hot water)
Everything has been resealed and patched up. Had leaks per previous owner but no leaks since we've owned it.
We've had the engine tuned up, oil changed and been inspected by a professional mechanic who says it all looks good!
We've driven from Michigan to Florida, to New Jersey and made lots of good memories… now it's your turn!
$12,500
Serious inquiries only. If it doesn't sell, we're keeping it! No holds.
For more details or to message me,
please see the Facebook Marketplace listing here: RV for Sale