Capture Your Moment
While we were at Disney World for the Disney Creators event, I thought it would be a great opportunity to try out the new Capture Your Moment private photography sessions at the Magic Kingdom! I love taking pictures at Disney World and getting our family pictures taken in front of the castle. I'm always on the hunt for the perfect photo that fully captures all the magic and happiness we feel while we're at Disney World. Between the pictures I capture on my phone, and the Disney PhotoPass photographers that line the streets, we usually walk away with some pretty magical shots, but it can be hit-or-miss.
What if I told you that you could book your own private session with a Disney photographer? There's no waiting in line, no shoving your way through the crowds for the perfect spot, and no feeling rushed because there is a line of people waiting behind you! I'm going to share all the details from our private photography session at the Magic Kingdom!
Read: Disney World Tips for Your First Visit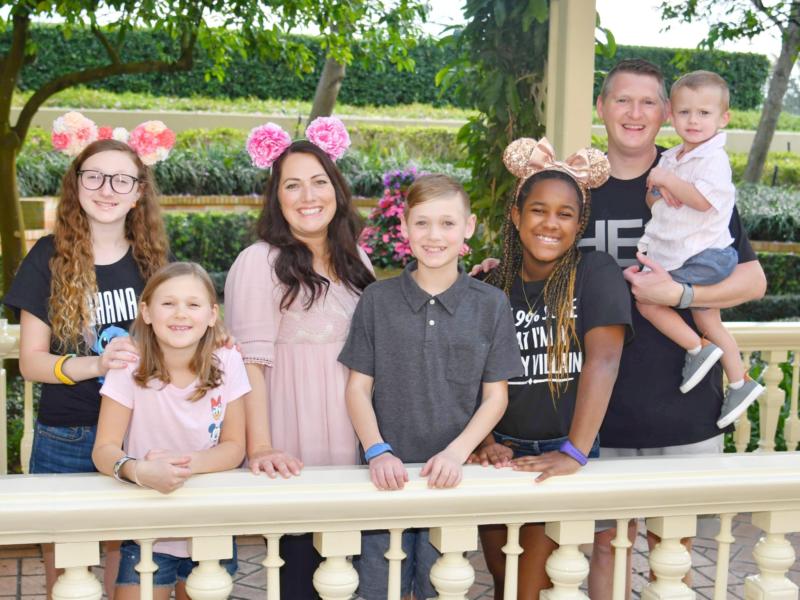 The Details
This service first started on February 10th of this year. As of now, the only way to book a photography session is to call this number directly: (407) 939-7758
Once your session is booked, it will show up in your My Disney Experience app.
Visit Disney's official Capture Your Moment site for more details here: Capture Your Moment
You can book one, 20 minute session or book two, back-to-back! Each 20 minute session is $50 and does not include the price of the photos. However, I highly recommend purchasing the Disney PhotoPass Memory Maker package because if you do, all your Capture Your Moment photos will be included in it! Advanced reservations are highly recommended, but a few same-day spots may be available. Check-in is just inside the entrance to the Magic Kingdom, at the Box Office Gifts inside Town Square Theater along Main Street, U.S.A. This is the building that is connected to Tony's Town Square Restaurant, and the spot you can meet Mickey and Tinkerbell.
Currently, Capture Your Moment is only available at the Magic Kingdom during normal park hours. You must have a valid park ticket to enter, admission is not included in the price of your session. Certain props and outfits are allowed, but be sure to check with the official property rules first.
Read: Everything You Need to Know for Your First Disney Cruise

What we Did
I booked two separate (not back-to-back) sessions for our time at Magic Kingdom. I was concerned about the lighting, because we have several kids that are really sensitive and will squint like crazy in bright light. I was shooting for the "magic hour" – that perfect time right before sunset when it's not too bright and not too dark. Ideally I was hoping not to need a flash, because natural light is so much better. The forecast called for a chance of rain the day we were there, so I figured having two separate sessions would give us more options.
When I called, I had close to a 1/2 hour wait on the phone. Once I was connected with someone, they were very friendly and helpful on the phone. The man that helped me did not rush my call at all. In fact, when he originally checked for the times I was hoping for, they were not available. After checking around, he circled back to my original preferences and they were there! He figured this was due to other people trying to book at the same time. The system will put a temporary hold on certain times but if they are not finalized, they will be reopened for anyone else to grab.
Timing is Everything
I booked our first session for 4:15 and our second for 5:45. 4:15 could have been too bright, but it was a little overcast at times which made it perfect. We took several pictures in areas that were out of the direct sunlight and had no problems with squinting! The ones we tried to take directly in front of the castle however, were too bright. 5:45 was definitely the perfect time for lighting! This will change a little depending on the time of year you go. I also learned that there are several photo spots to choose from which are out of the direct sunlight. If the only option available to you is in the middle of the day, I would not attempt photos in front of the castle, but in the back or either side might work better! Your photographer will know the best spot and have great suggestions.
Having our spots booked for 4:15 and 5:45 gave us just enough time in between for an outfit change and grabbing a snack. It broke it up for the kids too, who get tired of taking pictures!


What we Loved
Here's a few of the highlights from our session that we really loved:
We were assigned a team of photographers for our session! One photographer and one that was able to assist with lens selection and props. I'm not sure if this is standard or if it was because we are such a large family, but it was really helpful!
Our photographers were relaxed and easy going. They were great with the kids and gave us their undivided attention. I doubt that you can request certain people, but our photographers were Ricky and John (and one other that I forgot to write down!).
We really felt like we were getting VIP treatment! With the Disney photographers leading the way, we took secret back routes that cut through the crowds and we got priority use of prime spots.
We had mentioned that we were celebrating Carissa's 13th birthday, so our photographers created some really fun, 13th birthday props to use and made sure they took a few extra pictures of Carissa, specifically for her birthday.
Read: Plan a Disney World Vacation for Under $1,500


Our Favorite Spots
A surprise spot that ended up being one one our favorites, was in the little courtyard next to the Town Square Theater. It wasn't overtly Disney in appearance, but we ended up getting some great shots there next to the flowers and it was out of direct sunlight which meant no squinting. Next, we walked just a few feet away to the staircase at the front of the park. This is another spot that isn't overtly Disney in appearance, but the lighting was really nice here at 4:15.
We did get some good shots in front of the castle during our 5:45 session, when it was less bright, but my favorite spot has always been on the side of the castle. On either side of the castle, are some really great spots that overlook the water. There are always less crowds back there, and it is quieter, which made a big difference for our 2 year old.


Tips
Here are a few of my tips for capturing a great shot and making the most of your photography session:
Communicate with your photographer! Share your expectations or specific shots you're hoping to get. We got a lot of individual shots on our first round, so for our second session we expressed a desire to get more of our entire family in different settings. I also shared my desire to get lots of castle shots and my concern about the lighting being too bright.
Communicate with your kids! Your kids my be grumpy and upset that you're are using precious ride time to take pictures. I explained to my kids that this is something they could do for me. I work really hard at providing opportunities for our family to take trips to Disney World, and pictures are my favorite thing to take home. My kids know that when I ask them to smile and cooperate for a picture, it's something they can do to say "thank you for bringing us to Disney World, Mom!"
Plan an outfit change. If you book a 40 minute time slot, or two separate spots like we did, you'll have time to do an outfit change. I suggest doing one in everyday clothes and one in dressy outfits or Disney Bound attire! Do a fun dress-up one or even just something slightly more formal. It's fun to get the variety.
Pack a few essentials to touch-up hair and makeup. By the time you make it into the Magic Kingdom and await your session time, you may be hot, sweaty and windblown. Definitely pack a hair brush and any other emergency supplies you can anticipate needing.
Purchase the Memory Maker package ahead of time. We don't always buy the Memory Maker package, sometimes we just wait to see if anything turns out and buy a few pictures that were really good once we're back home. If you schedule a Capture Your Moment session, I highly recommend purchasing the PhotoPass package ahead of time and making a point to use it! Because the price of photos are not included in your session, it just makes sense. Once you have purchased it, you may want to take advantage of any other photo ops you pass.
The photos you get are unedited. This is a disclaimer and a reminder. It's pretty rare for me to use pictures without editing them at least a little bit. Don't be afraid to edit your Disney photos. They may need to be brightened up just a tad, or you may want to airbrush out some imperfections.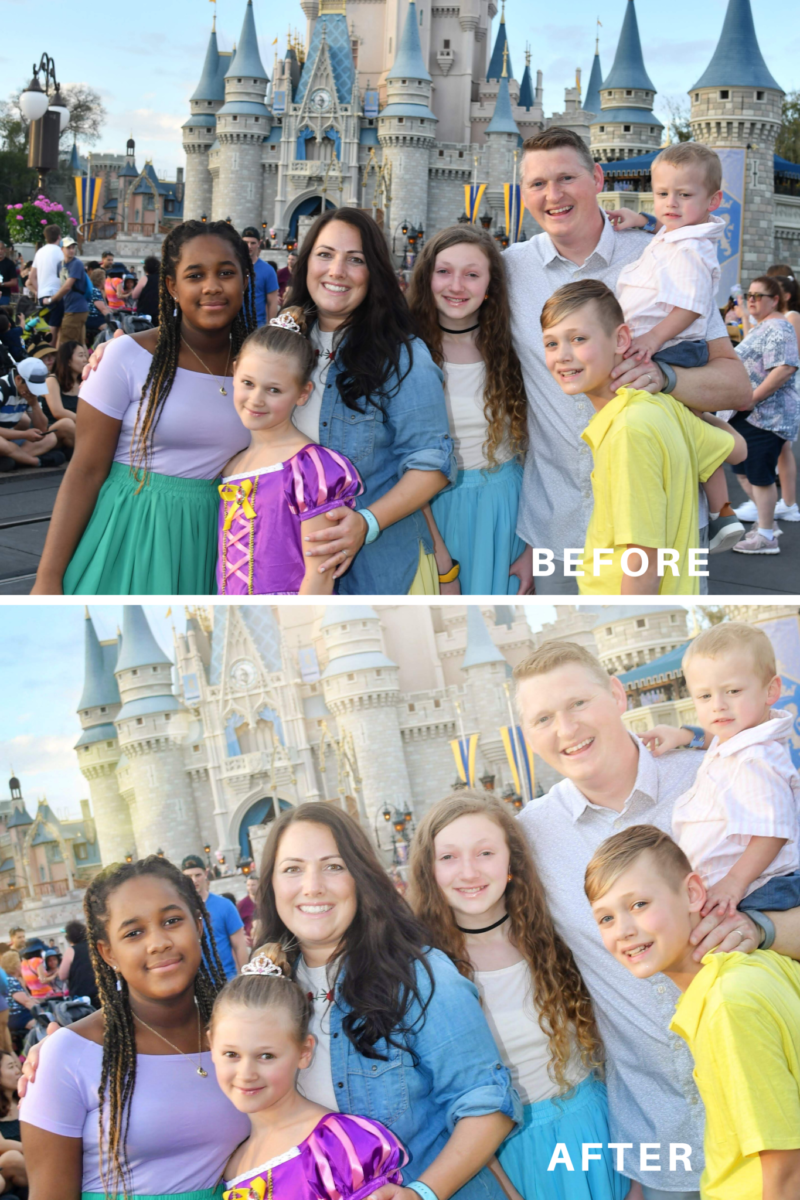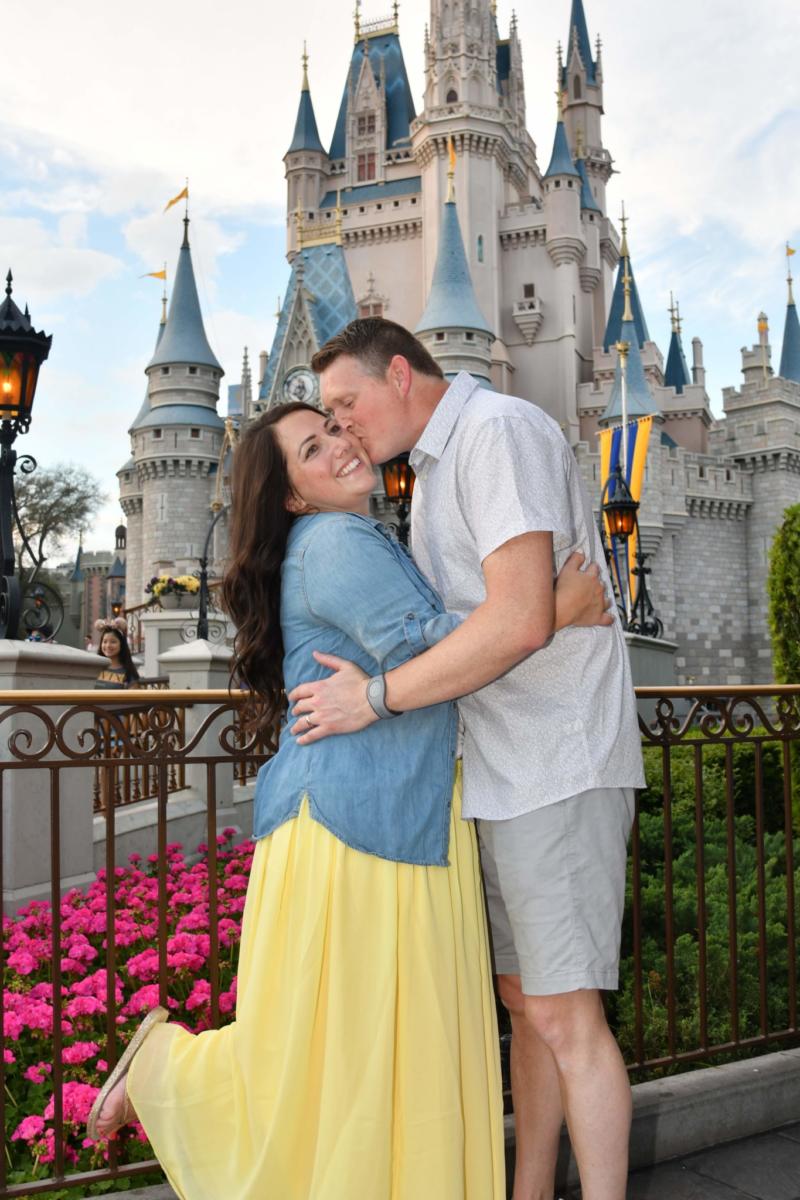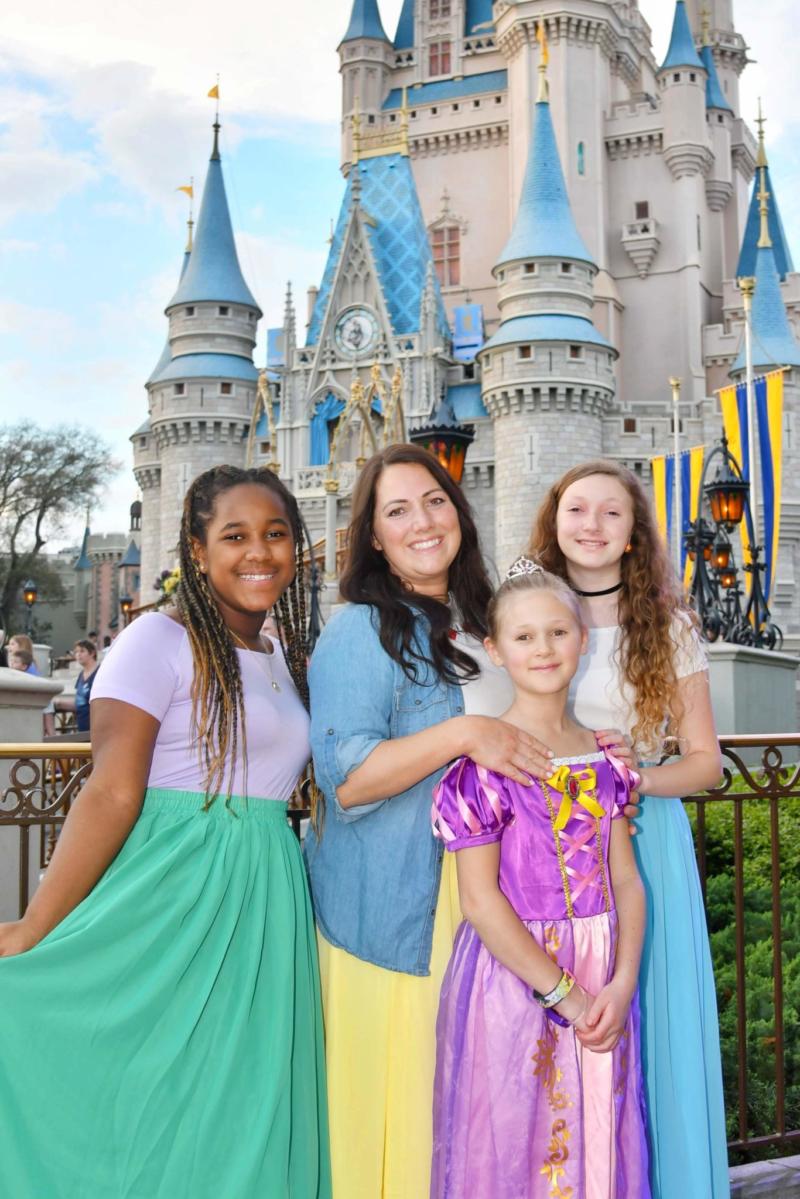 Whould I Do it Again?
Would I book a Capture Your Moment Session again? Absolutely, I would in a heartbeat! Honestly, I think at $50 for a 20 minute session, you're getting a great deal. This price is comparable and maybe even lower than what you would pay for a mini session elsewhere. Getting one good shot when you're working with a big family or with little kids, can definitely be challenging. We walked away with several good shots that fully capture the magic we experienced that day at Disney!
Pin-it for Later!