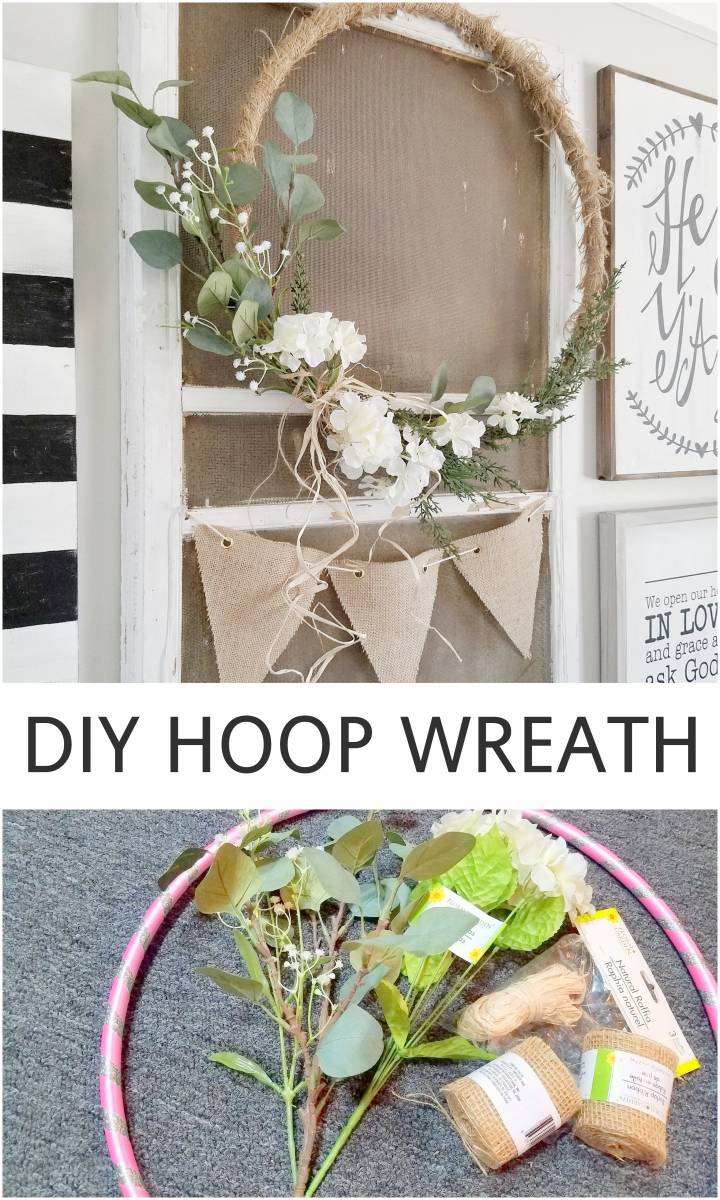 Hello! Have you spotted these hoop wreaths popping up all over the internet and around town? I started noticing them last year, when some of my favorite home bloggers and home decor stores were using extra large, oversized hoops to create stunning, yet simple displays. I've had it on my to-do list ever since.
Inspiration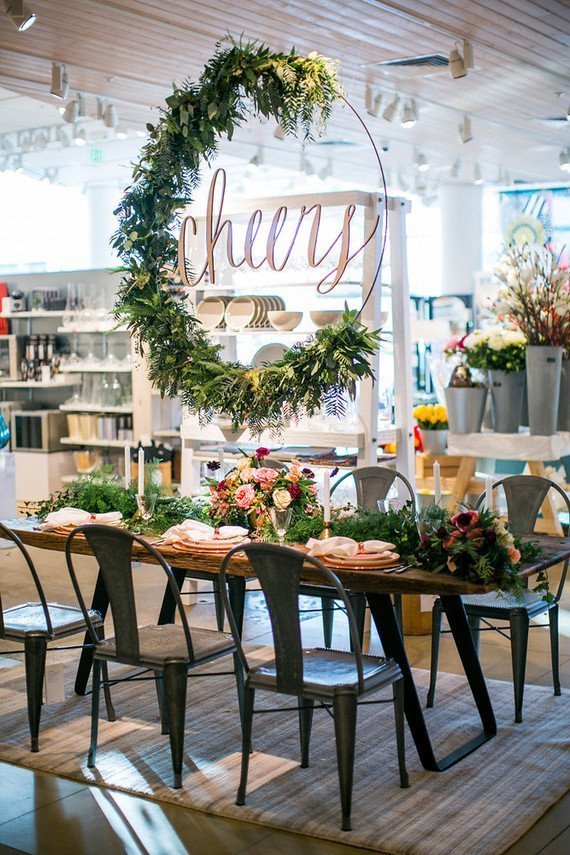 Source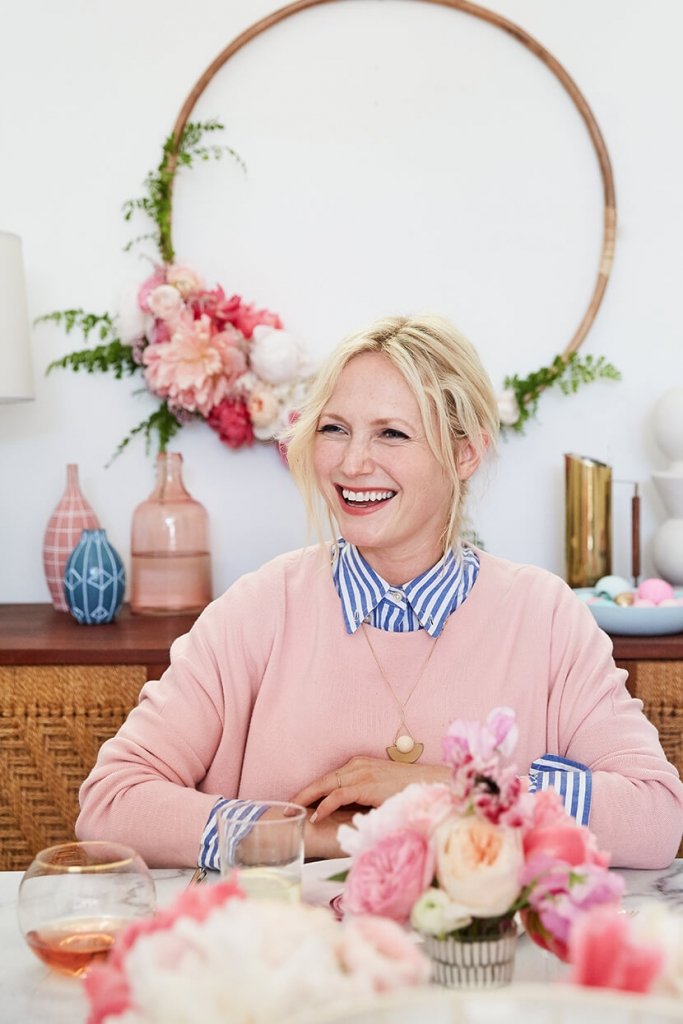 Source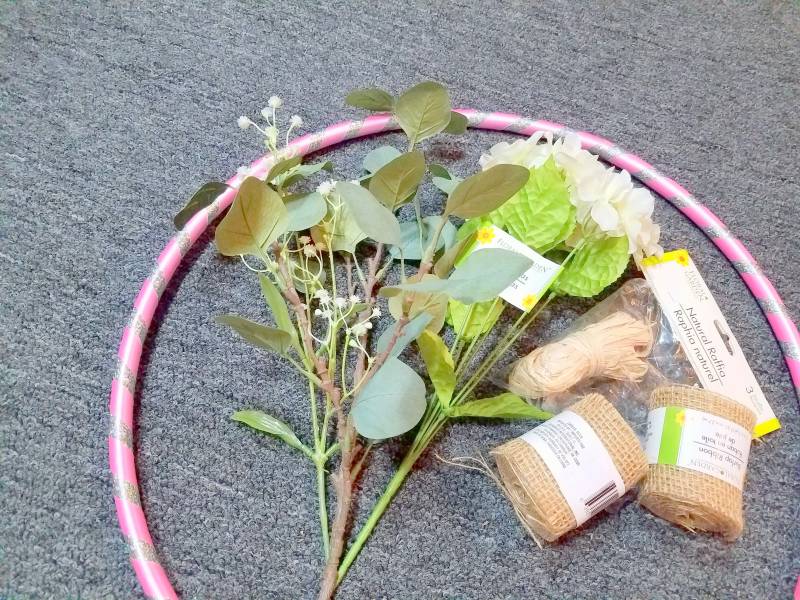 Supplies
I thought I had struck gold when I discovered a beautiful, wood hula hoop on clearance at IKEA. A wood hoop is beautiful, but the wood hula hoops from IKEA were HUGE and way too big for a door. I decided to search for a smaller hoop. Here's what I used:
Small hula hoop from the Dollar Tree – you could also use a large embroidery hoop, small wood hula hoop, or a basketry hoop.
Burlap ribbon – mine was from the Dollar Tree
Eucalyptus or other greenery – mine was from IKEA
Silk flowers – mine were from the Dollar Tree
Raffia or twine if desired – mine was from the Dollar Tree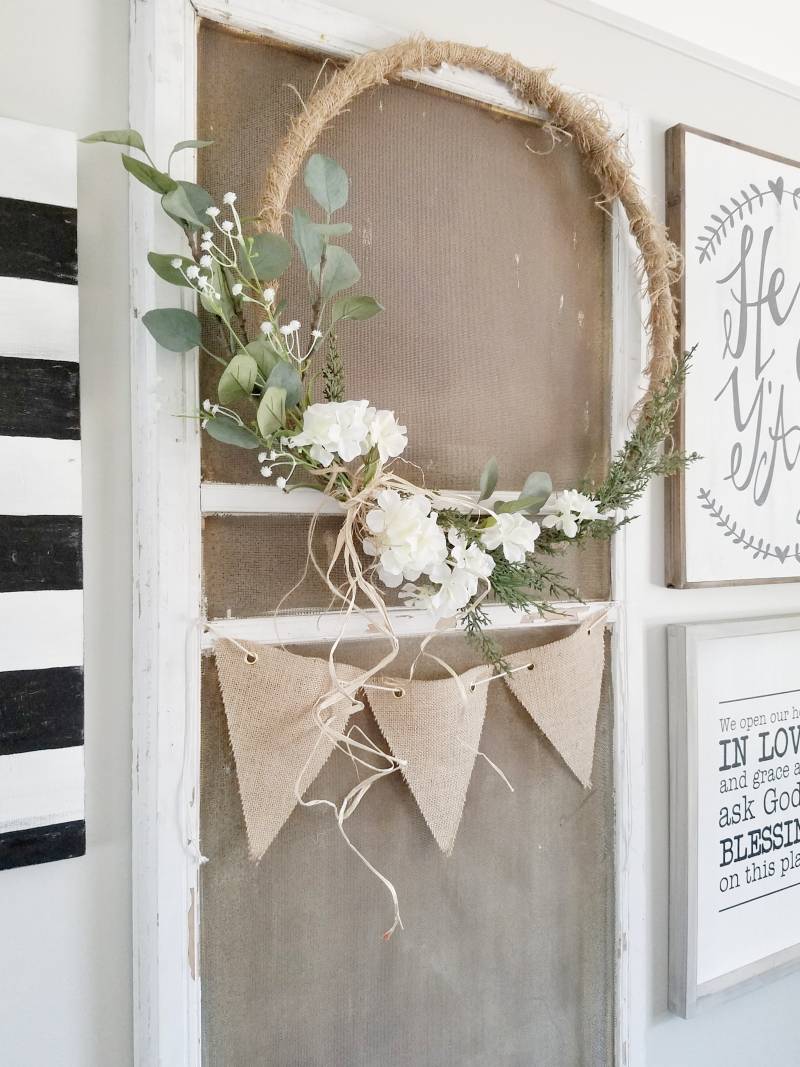 What to do
I began by wrapping my hula hoop in burlap to cover the color of the hoop. You could also spray paint your hoop, but I like the look of the burlap. Glue one edge to start and then wrap all the way around until you finish and glue the other end securely.
I wanted to keep my wreath simple, so I didn't add a lot. I used only a few sprigs of eucalyptus and a couple flowers. I hot glued these in place and wrapped them slightly with twine. I finished with a raffia bow.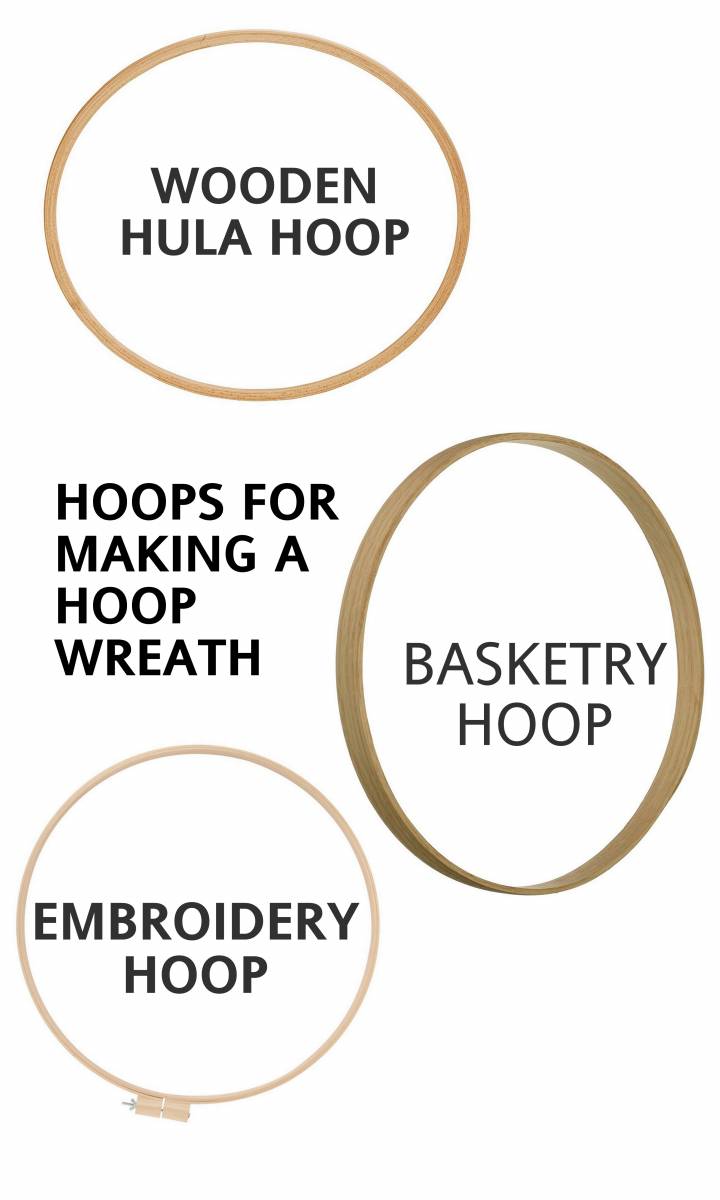 Pin-it for Later!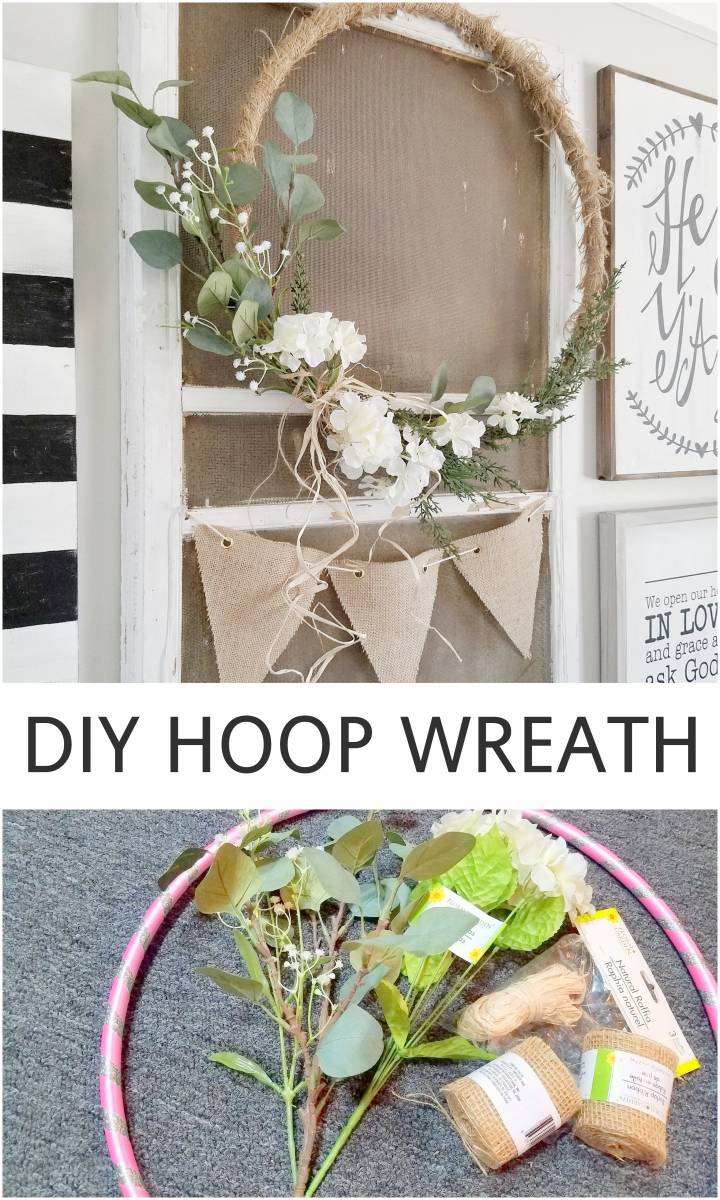 You Might Also Like…
Find my Laundry Room (with Stenciled Floor) renovation HERE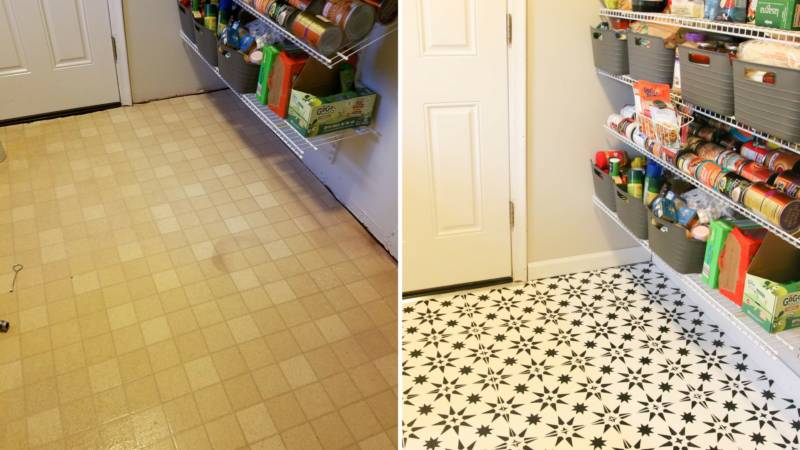 Find my DIY Wood Bead Chandelier HERE