Traveling with Kids
I receive so many questions about why we would choose to travel with our kids! How do we travel with kids without losing our minds? Why would we chose to take a baby to Disney World? What would possess us to take 5 kids on an airplane? Today, I'm going to share my tips for traveling with kids!
Our philosophy has always been to start them young! We try to stay flexible and relaxed when things go wrong. The key here is; things will go wrong! Traveling with 5 kids, ages 2 to 13 is definitely a challenge at times, but we think it's worth it! We are passionate about family travel and times away. Don't wait until they're "old enough to remember it." These trips are just as much for you as they are for them!
Read: Big Sable Lighthouse in Ludington, MI with Kids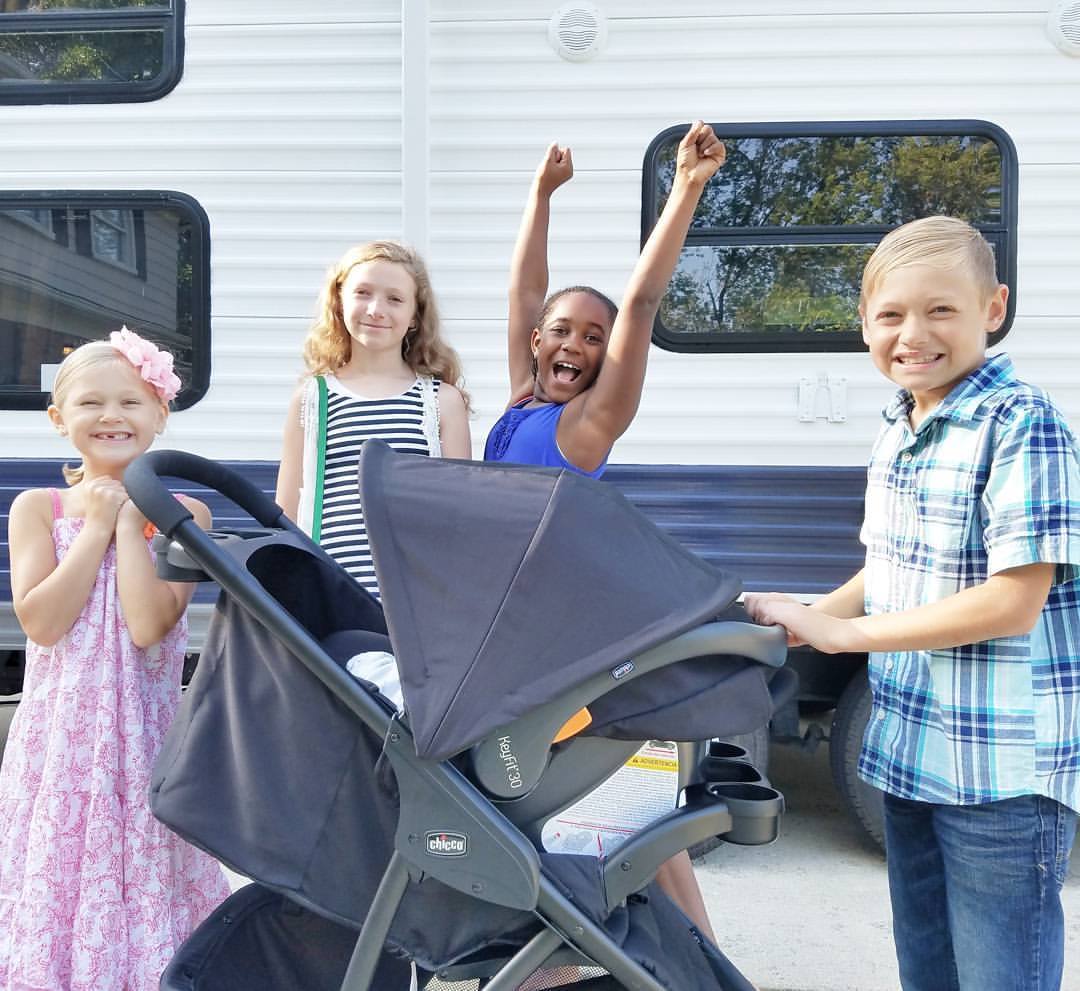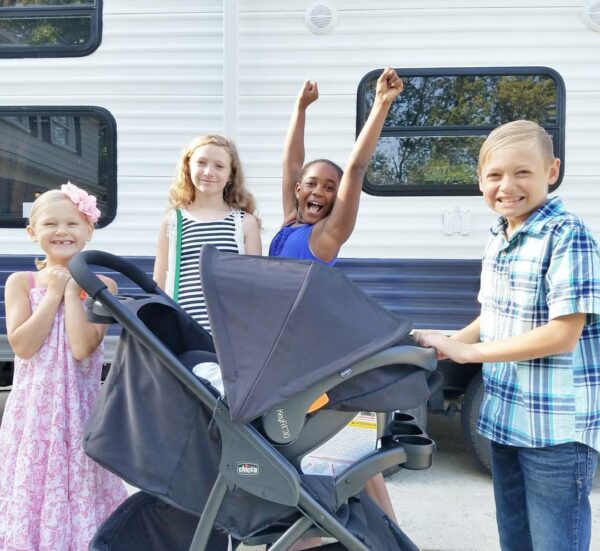 What to Pack
Too much stuff can weigh you down. It becomes an unneeded hassle to carry heavy objects around while wrangling kids. The general rule that I follow is to pack everything you think you need, then cut out half of it.
Pack Light!
My biggest weakness is over-packing clothes, yet clothes can be washed and re-warn at times. I always try to pack things for my kids that are dual purpose. For example, instead of packing a dress shoe and an every day shoe, I'll pack a nice sandal or shoe that can be warn dressy or for every day. I'm more concerned with packing things for emergency situations that can easily turn stressful. For example: band-aids, antihistamines (for allergic reactions), children's pain reliever/fever reducer, plastic bags, easy access to a change of clothes/underwear, a snack, water bottle, etc. Rather than packing a giant stroller, we find an umbrella stroller or baby carrier is better for trips when space is tight.
Read: Surviving Disney World with Little Kids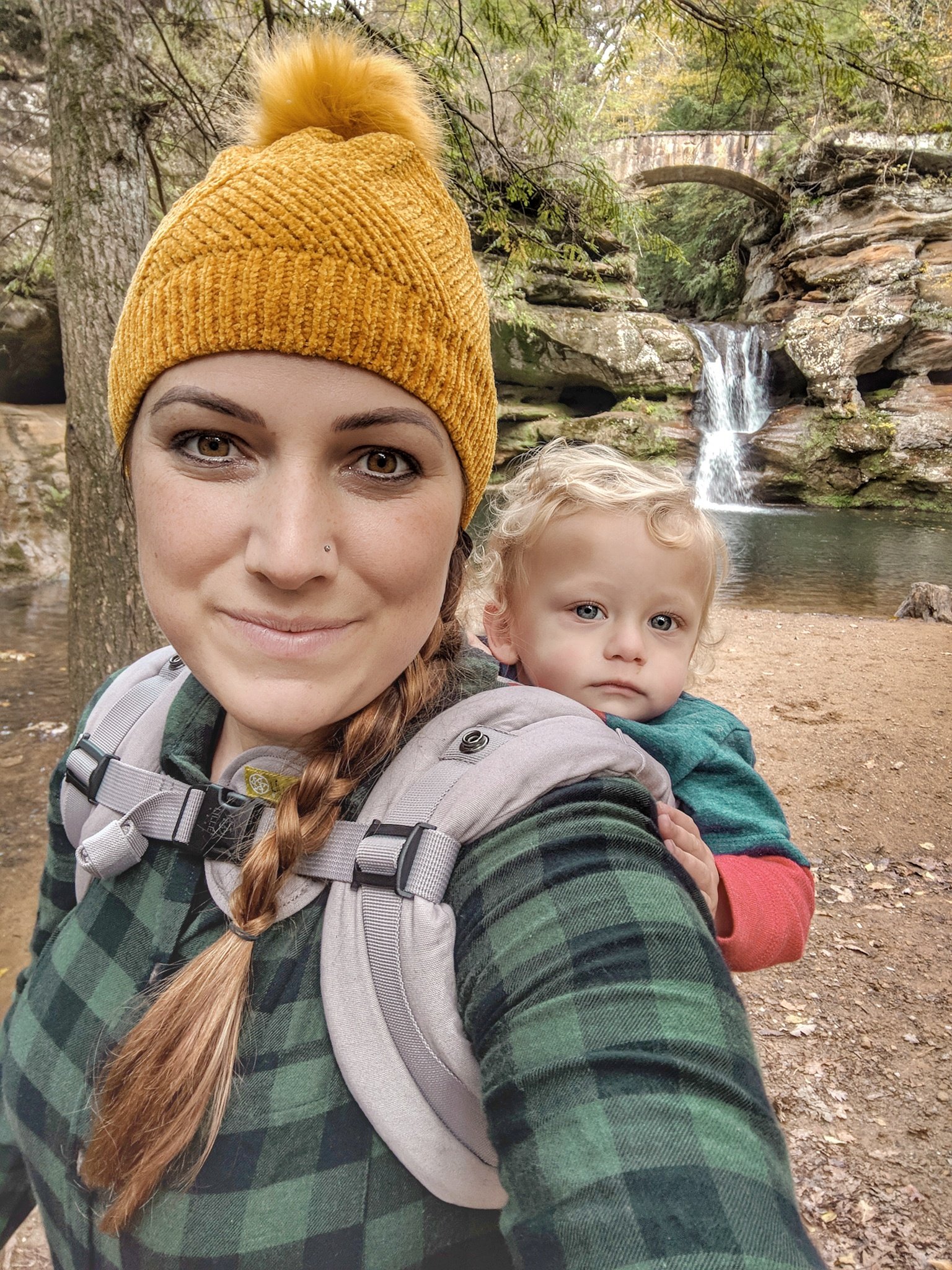 Preparing the Kids
While planing for a trip to Florida when our kids were very young, we had some strong reservations about taking our daughter, then 14 months. She was just reaching the age where she was getting into everything, very active, very strong willed and independent. The thought of attempting to sit by the pool and keep track of the 3 and 5 year olds while the 14 month old darted out in every direction did not seem appealing.
We decided to put our 1-year-old through baby boot camp.
Before the trip, we started really paying attention her attitude – when she would fuss or start throwing a fit, we would be extra quick to discourage it. We also made her sit for longer times in her seat at the table and practiced sitting still with her on our laps for longer periods of time. The attention to detail paid off and she was great on the trip!
Preparing for a trip is a great time to buckle down in the areas you may be slacking off as a parent.
Kids notoriously get crabby and uncooperative on vacations because we send the message that the world now revolves around them! Vacations are fun, and we usually do a lot of things that are centered around the kids, so of course they're going to start acting a little spoiled.
We try to keep that in mind and start being extra cautious of it a couple months before leaving. Tighten up on things that have been slipping through the cracks and attitudes or behaviors that should not be acceptable.
This is assuming you are already practicing good parenting skills and that your kids are somewhat well behaved and respect you enough to listen. If you struggle excessively at home with your kids, then it may not be time to reward their behavior with a trip to Disney World. On the other hand, for many people, a parenting tune-up before a trip can help ensure the trip is enjoyable for everyone!
Read: Camping and Hiking at Hocking Hills State Park, Ohio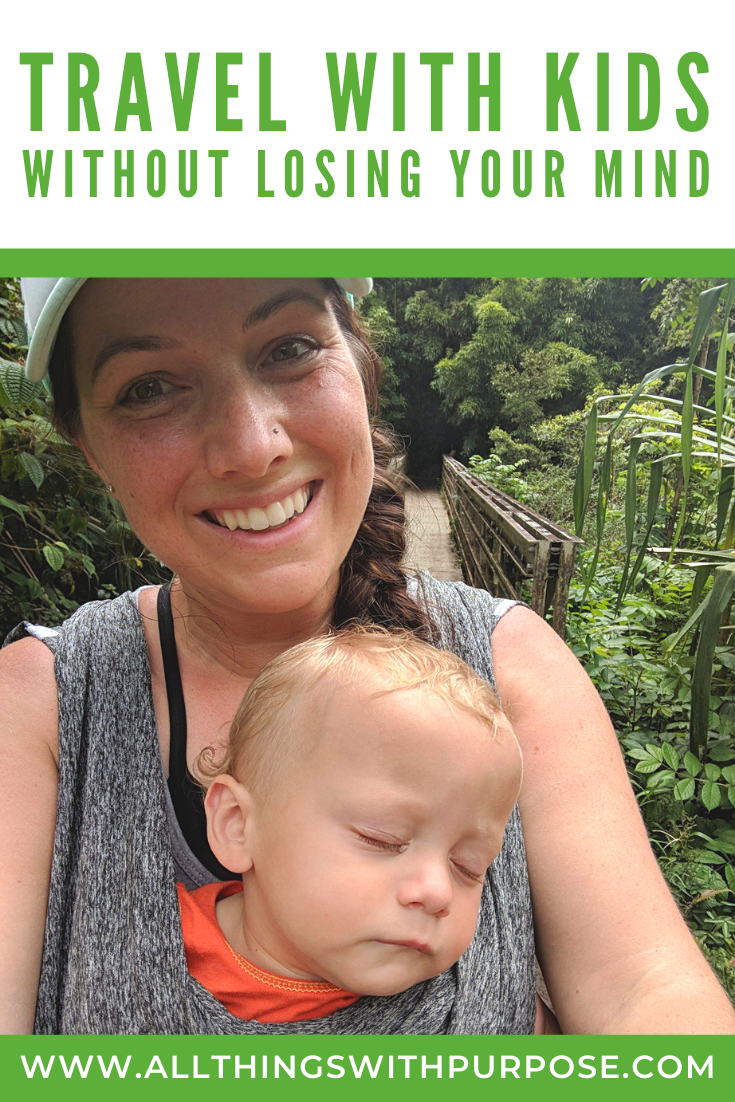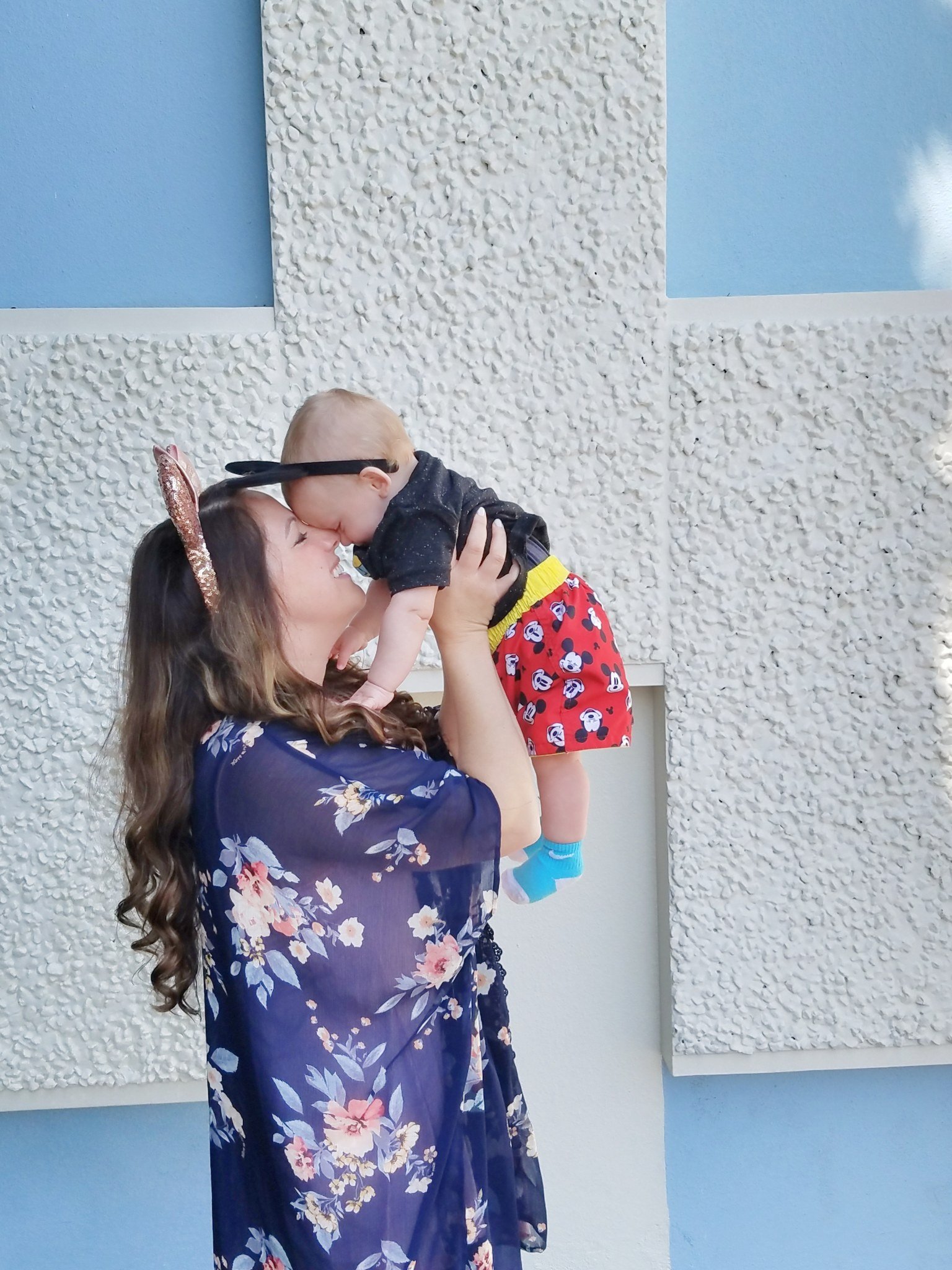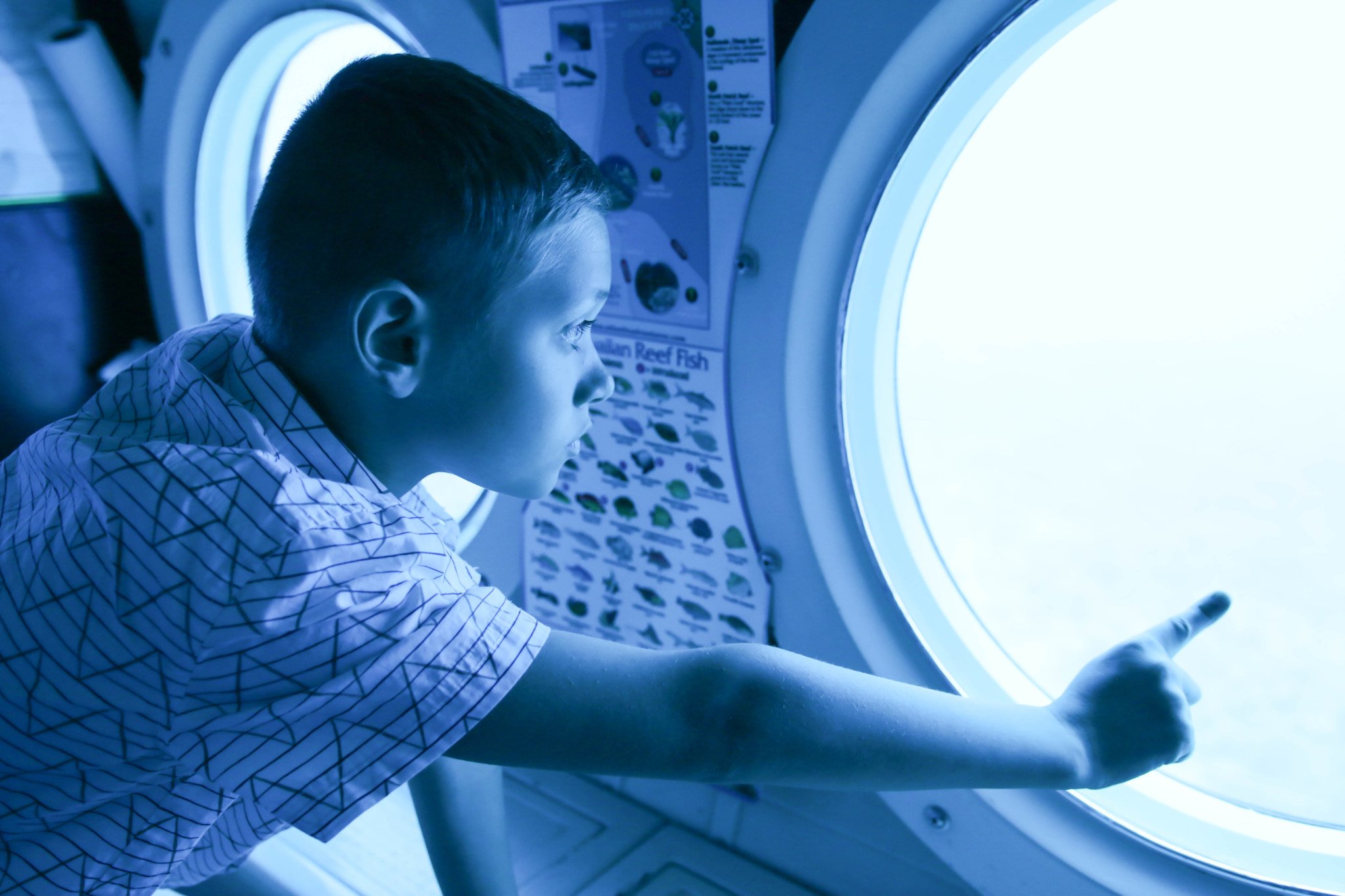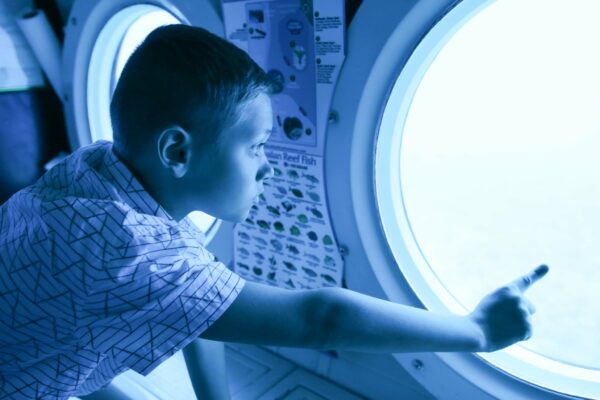 The Plane Ride
The key to surviving an airport and flying experience with young children is simple. Stay relaxed, be prepared, carry very little, look as cute as possible! I cannot stress that last one enough.
The key to surviving an airport and flying experience with young children is:

Stay relaxed
Be prepared
Carry very little
Look as cute as possible!
On the way to Florida one year, we had it all together. We had packed light, we were organized, we were in good moods. The kids were ridiculously cute with their rolling suitcases and Disney plush dolls in hand. Every grumpy TSA official we encountered took one look at us and smiled, started talking in a warm cuddly voice and opened up a special line to smooth out our security process.
On our way home, we were over-packed, flustered and grumpy. We went into the trip stressed and it continued to be a stressful experience.
Read: Plan a Disney Vacation for Under $1,500

Security
When going through security, stay calm. You may feel rushed because of all the people behind you, but don't rush. Everyone is pretty understanding of the challenges small children can bring.
Here are a few tips:
Send your most valuable things through security last, so they don't end up sitting unattended for several minutes without you
Wear shoes that easily slip off (sandals!)
Regulations allow children under 12 to keep their shoes on
Have your liquids in a zip lock bag
Declare bottles and sippy-cups: small amounts of liquid like this is allowed, but may need to be tested
Our experience has been pretty good with these things as most TSA officials would rather not be at the center of the next big media scandal involving kids and security. Identification is not needed for children, but have your ID's handy at all times and be sure to have an "infant in arms" noted on your boarding pass.
TSA Pre-Check and Clear
By all means, get yourself TSA Pre-Check and/or Clear! Find info on TSA Pre-Check here and Clear here. If you know you will be flying several times in a year, or you're nervous about security with kids, Clear is the way to go! Believe me, you'll thank me later. You can have both at the same time, or one or the other. There are different benefits to both, but having them together is even better! Keep in mind, TSA Pre-Check takes several weeks to process while Clear is instant.
Becoming TSA Pre-Checked is cheaper and lasts longer than Clear, so you may want to start there. All adults in your party will need to have this done individually. All children, 0-18 are included under the umbrella of your approval. Clear is an extra expense, but is even better. Not all airports have Clear. Find a list of airports that have it here: Clear locations
Benefits to TSA Pre-Check:
Adults do not have to take off their shoes
Leave laptops in your bag
Do not have to remove your coat
Lines are generally shorter
Benefits to Clear:
Jump to the front of the line! Basically cut in front of everyone else waiting in the normal line.
Clear with TSA Pre-Check
With Clear and Pre-Check, you can leave your shoes and coat on, keep your laptop in your bag, and you can cut in front of everyone (including regular TSA Pre-Checked people without Clear).
Clear without Pre-Check
Without Pre-Check, you can cut to the front of the normal line, but you will still have to take off your shoes and remove your laptop from your bag.
Shop My Favorite Baby Carriers
[show_shopthepost_widget id="3766208″]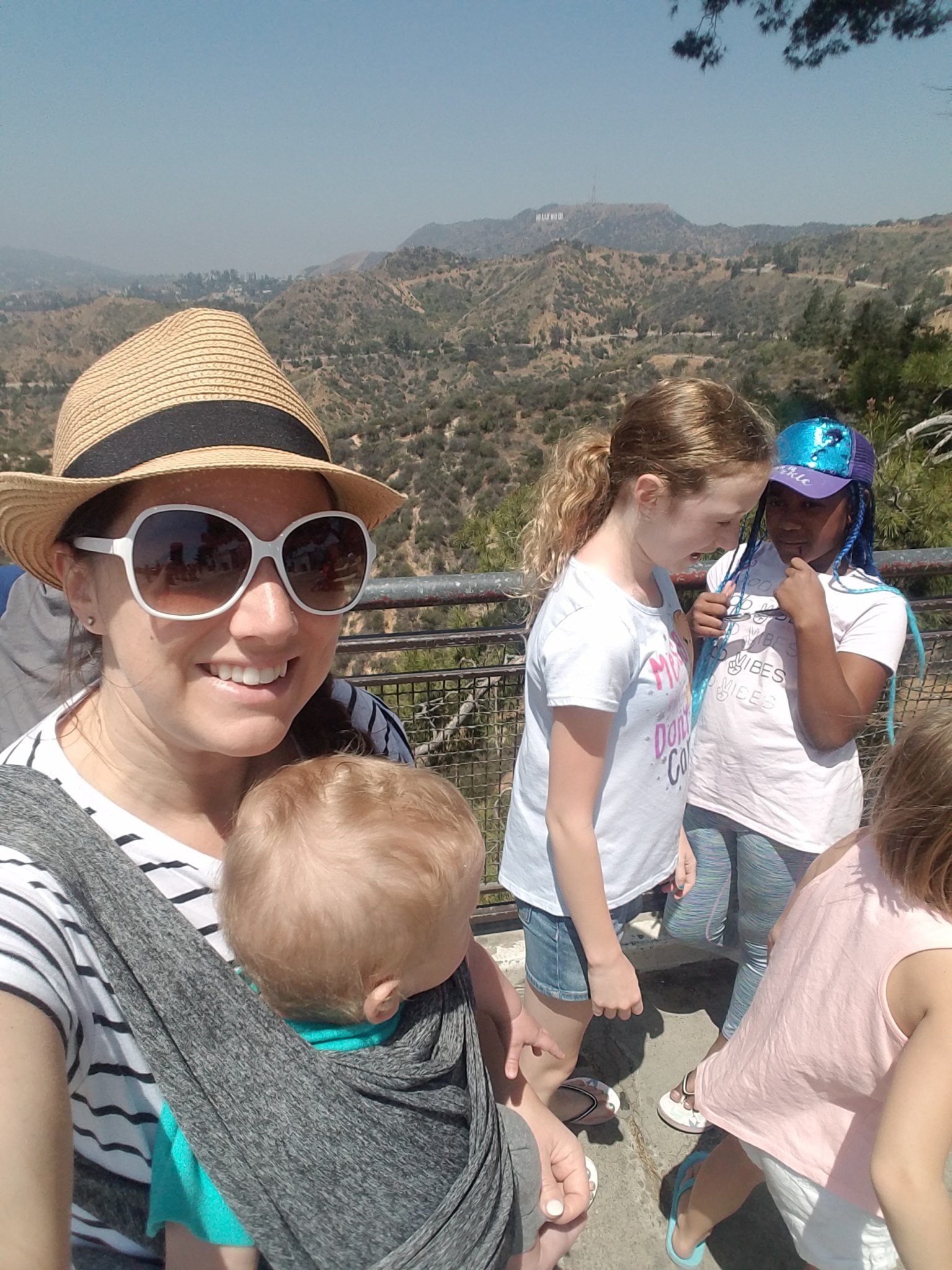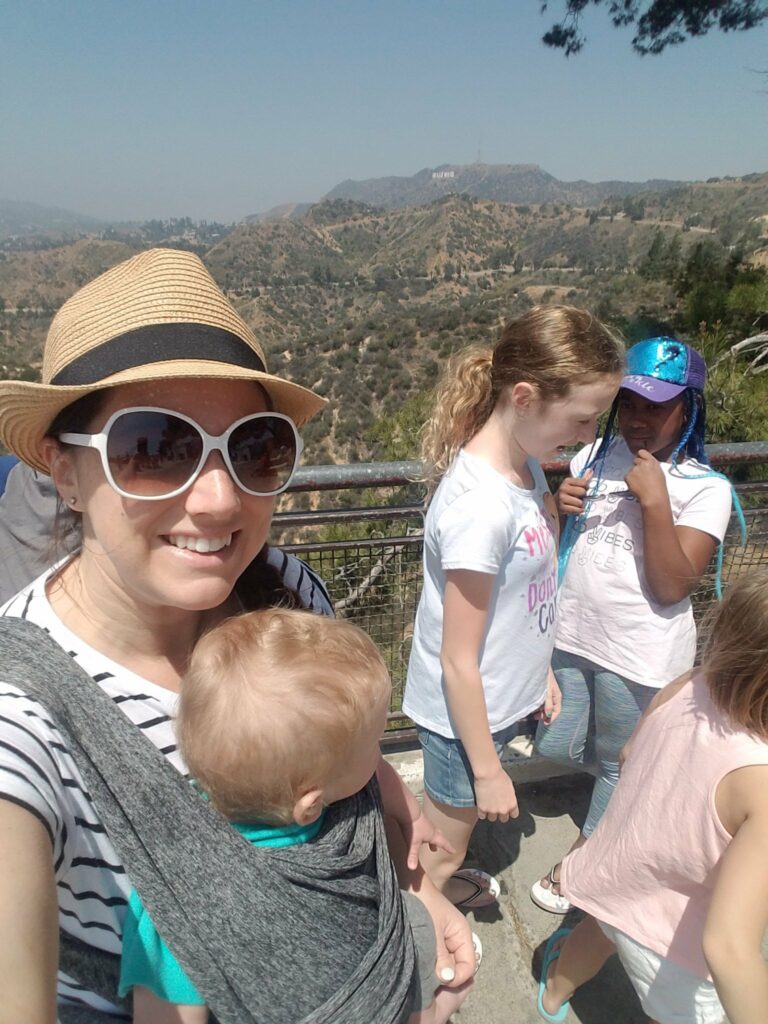 The Plane Ride
The plane ride itself can be enjoyable with a little preparation. Here are a few of my tips:
Take books, portable DVD players, iPods, candy, etc.
Be prepared with special treats to keep kids happy at all cost (you don't want to be that family)
If flying with an infant, be sure to have a bottle or pacifier handy to help their ears
Bring gum or a lolly pop for older kids to chew during the trip which will help their ears
Be sure to have small children use the bathroom right before boarding – airplane bathrooms can be a horrifying experience!
Depending on your child's normal allergies or sensitivities, an antihistamine may keep their nose and ears from clogging and making them dizzy during the trip
There are also motion sickness medications that have been approved for kids. Which reminds me… carry an extra plastic bag. 'Nuff said.
Be considerate of others, but don't let them stress you out!
There are parents on both ends of this spectrum. Parents who are so self contentious of every little sound their child makes, they remain stressed and uptight at all times. Then there are the parents who allow their children to kick the seat in front of them for. the. entire. flight.
Don't be either one of these parents. Find a happy medium. At all cost, keep your children calm and don't let them bother other passengers around you. Remember that most people don't think your child is as cute as you do and they will probably be a little on guard as soon as you sit down beside them. But on the other hand, most people are a little more forgiving and considerate than the media may make them out to be. If you are obviously doing your best to keep your kids entertained and quiet, people are going to pick up on that and give you grace.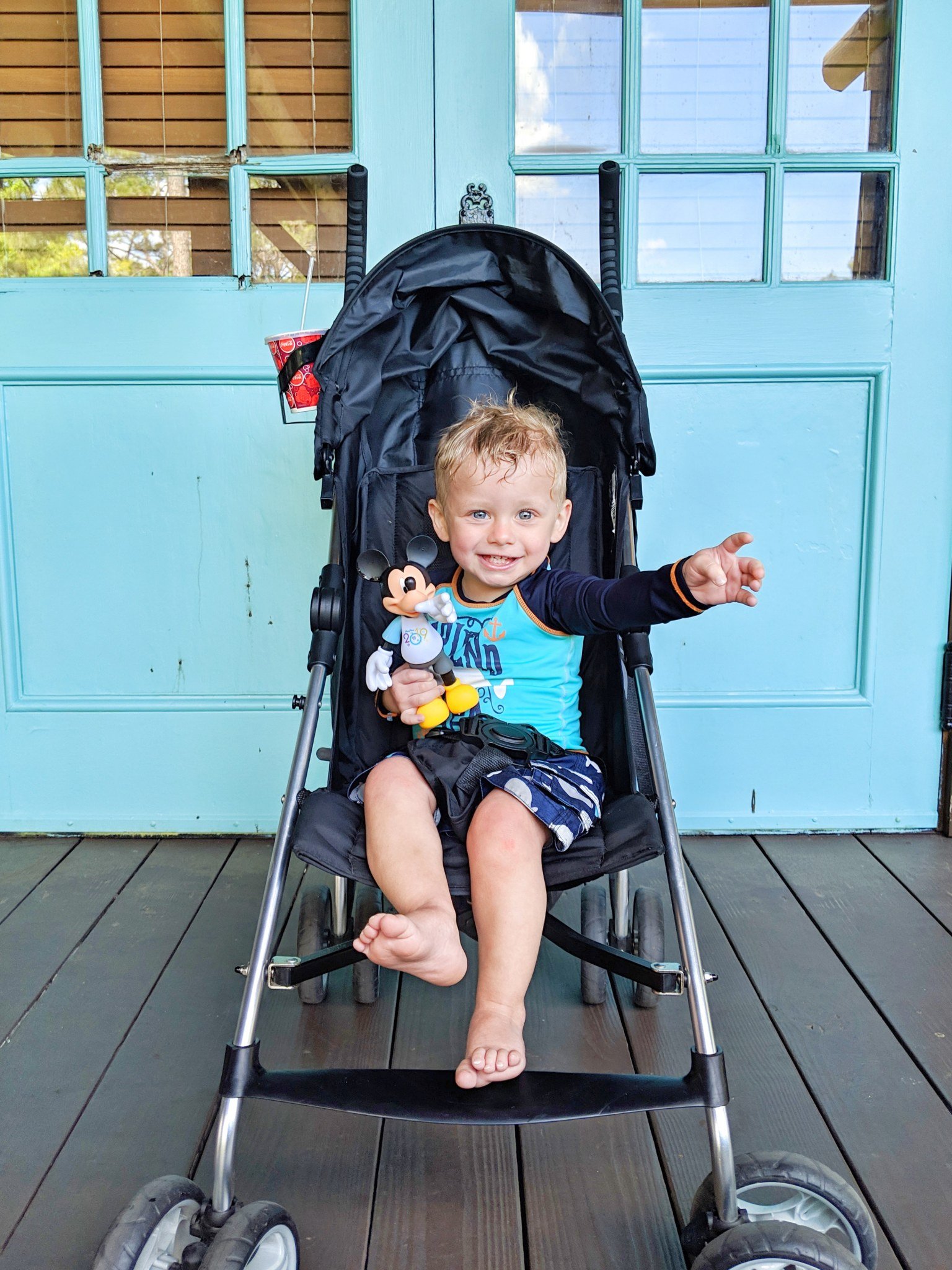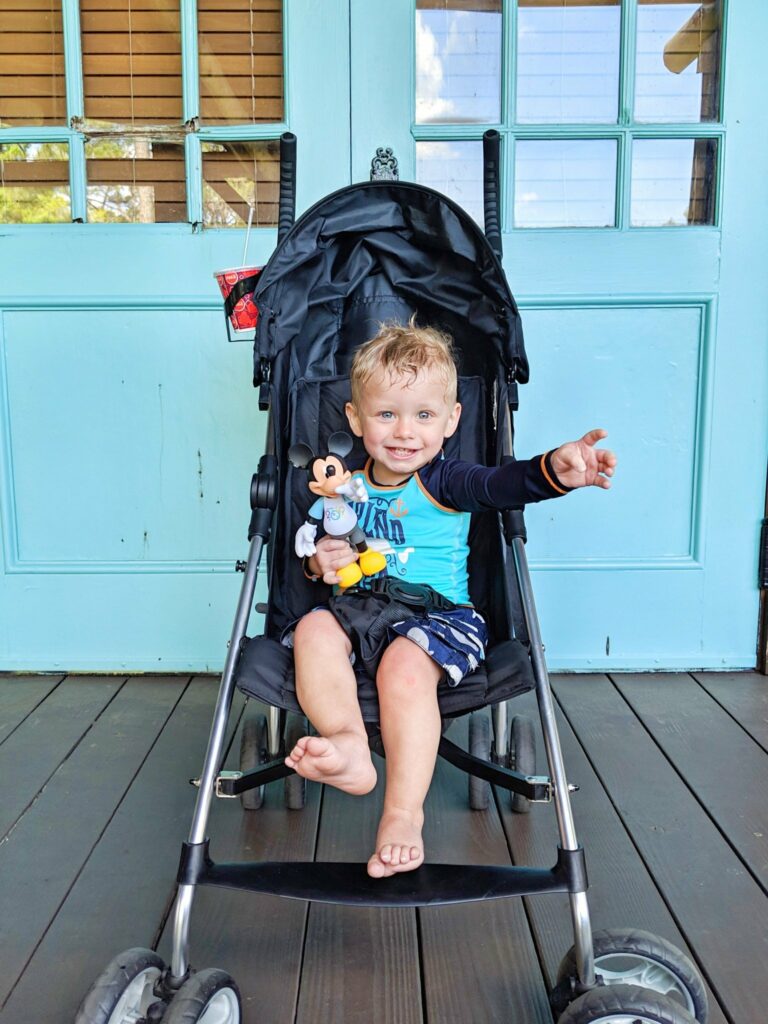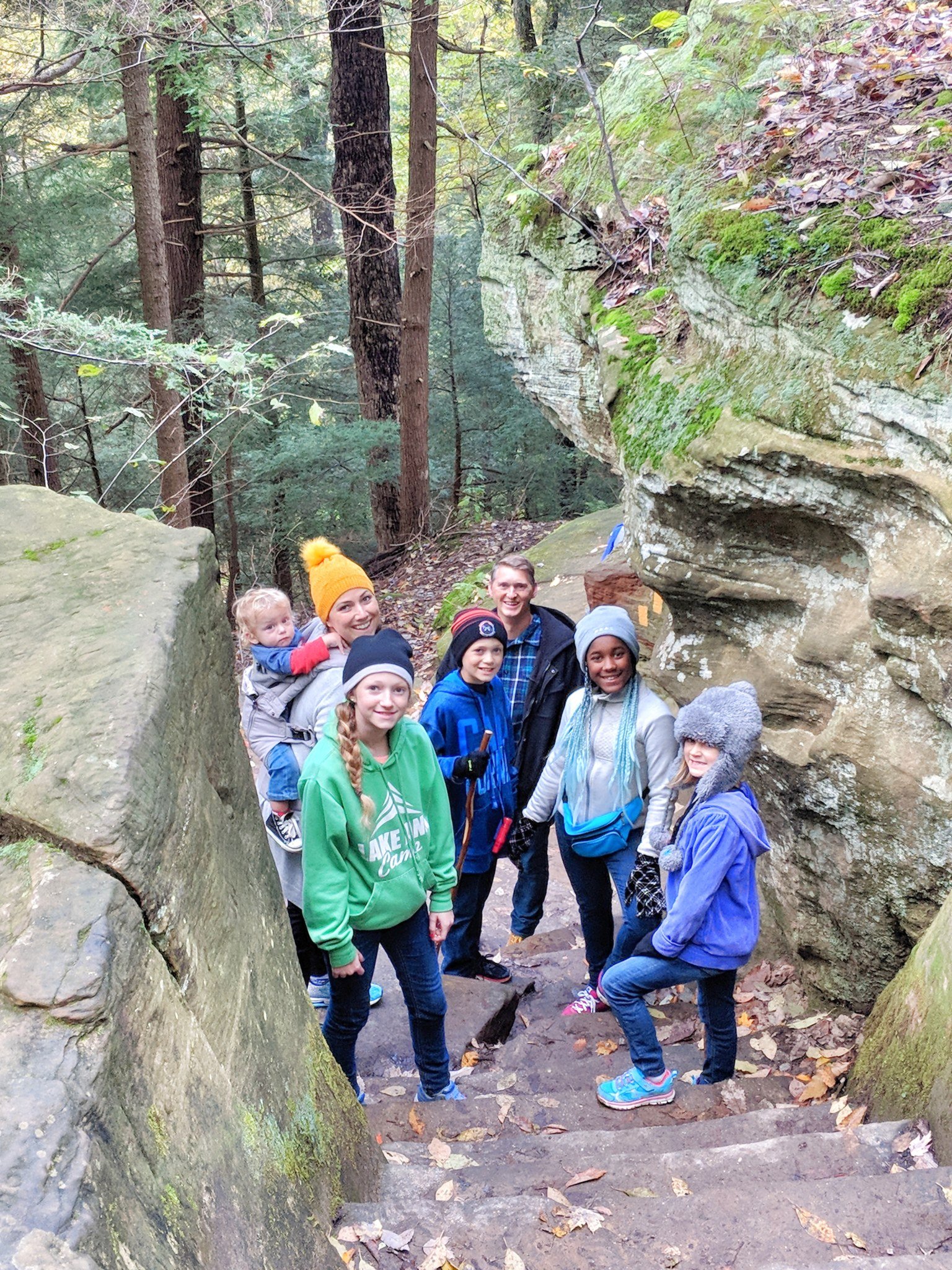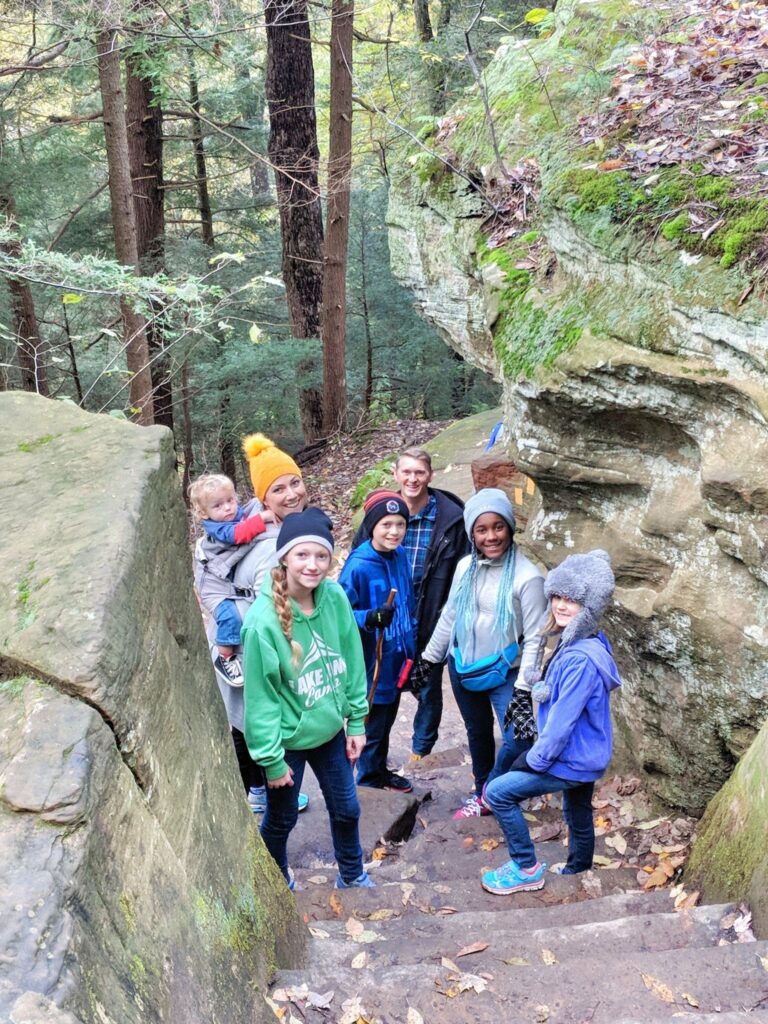 You might be interested in my Pinterest Board with lots of travel ideas!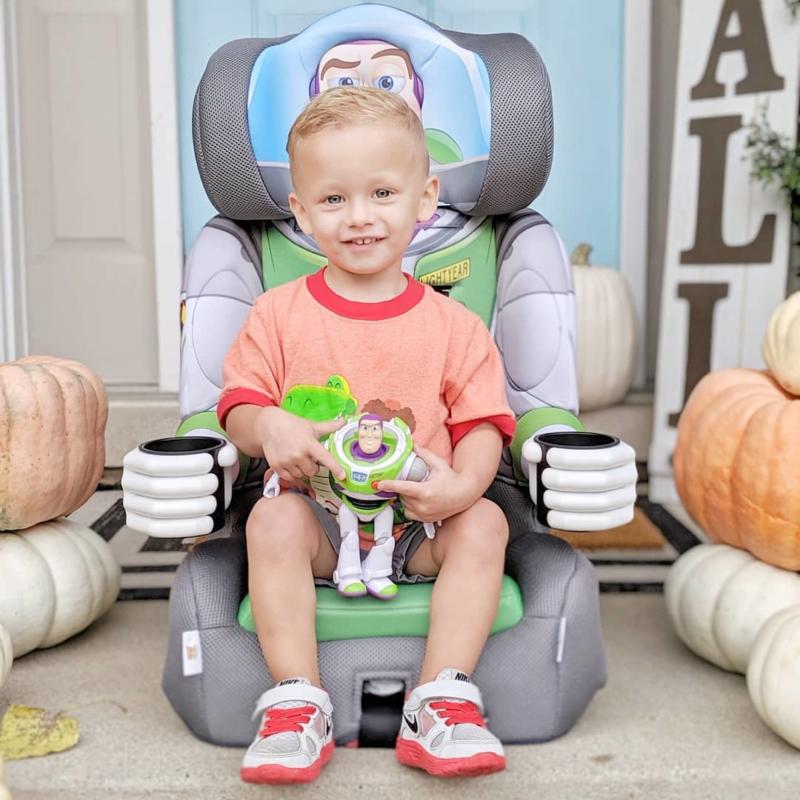 We Love Kids Embrace Car Seats!
[show_shopthepost_widget id="3766205″]
The Car Trip
If flying is not your thing or the idea alone sends shivers up your spine, you may find yourself in what seems like the car ride that never ends. Here are my tips for long car rides:
Movies (obviously): If you don't have a built in DVD player, consider purchasing a small portable unit. Bring new movies or special ones your kids aren't tired of.
Small, portable gaming devices, ipods or

old phones

. My husband purchased 3 old smart phones on Ebay a while ago. As long as they can be "unlocked" and used without a sim card, they work just like ipods. We turn the wifi on just to download games and then turn the wifi off so our kids don't have unrestricted access. They take pictures and video and can be used to call 911 even without a monthly plan. Our kids love using these on long car rides.
A behind the seat organizer like this one is great!
If I am going on a long trip, I start with making sure everything possible is packed in the van the night before. I lay out the clothes they will be wearing, and have a checklist of the last minute things for the morning, for example, special blankets, noise makers, drinks, bottles. Everything else possible, is packed in the vehicle.
Make sure that you put stuff in bags, not scattered and thrown in by itself. You will have a much easier time when it comes to unloading.
Keep a bag easily accessible with a change of clothes for each child, and several plastic bags. I have had one of them throw-up within moments of leaving the driveway. Being prepared helps the anxiety level.
Prepare your mind. You plan as much as you can, but do not allow yourself to get stressed out when your expectations are not met. That is an awful way to start your trip.
Non-Electronic Options
Here's something else to try: have your kids give electronics a break for a while! If you're on a long trip (5 or more hours), it might be nice to give their eyes a break. Have your kids turn off electronics and do something else for an hour or so.
Here are some things to have your kids try:
Read a book
Color
Listen to an audio book through Hoopla or Audible
Listen to a audio drama like Adventures in Odyssey
Read aloud one of your favorite children's books for the whole car
Play the "ABC" game
Play a game of Car Bingo
Other Tips
I cannot stress enough how important it is to enjoy the journey! I know everyone is anxious to get to the destination and out of the car, but driving fast and refusing to stop will only make the kids crabby! Take regular breaks. Stop at funny and interesting roadside attractions. Choose at least one meal to be a longer break that allows everyone to walk around. Think about how uncomfortable you would be, strapped in a 5 point harness with very little wiggle room. Give yourself breathing room and remain calm.
Shop Our Favorite Travel Gear
[show_shopthepost_widget id="3766206″]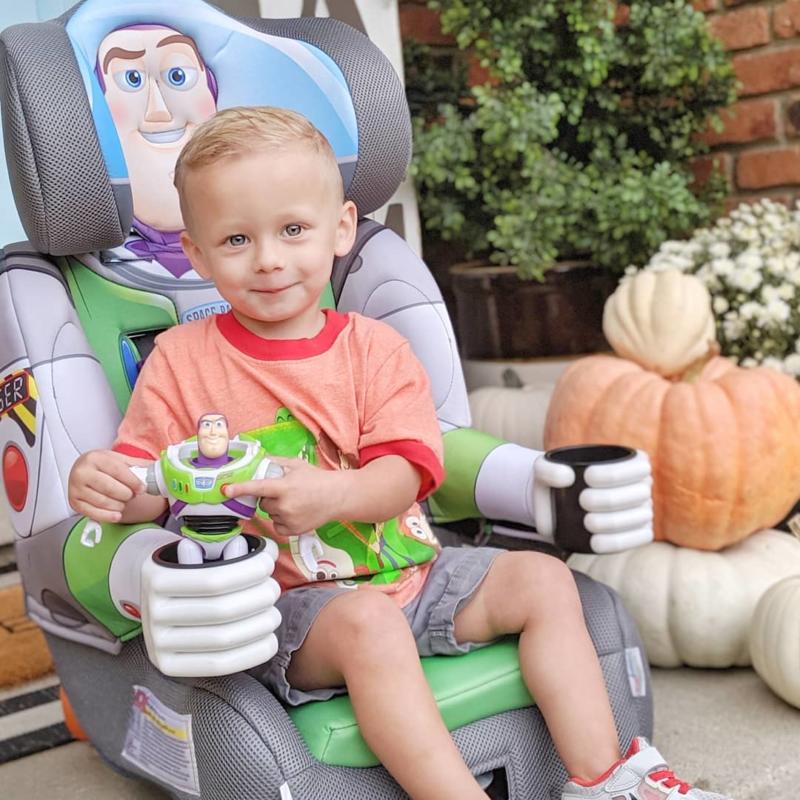 Pin-It for Later!