1977 Coachman Cadet Renovation
Remember the little vintage trailer my husband drove into our yard at midnight back at the beginning of Summer? It sat in our backyard for most of the Summer, while I focused on fixing and selling our RV among other things that were higher on my to-do list! As the last remaining days of Summer are ticking away, I knew I needed to get going on this project so I could move onto other things. Thanks to amazing friends and neighbors, we knocked this renovation out of the park in just over a week!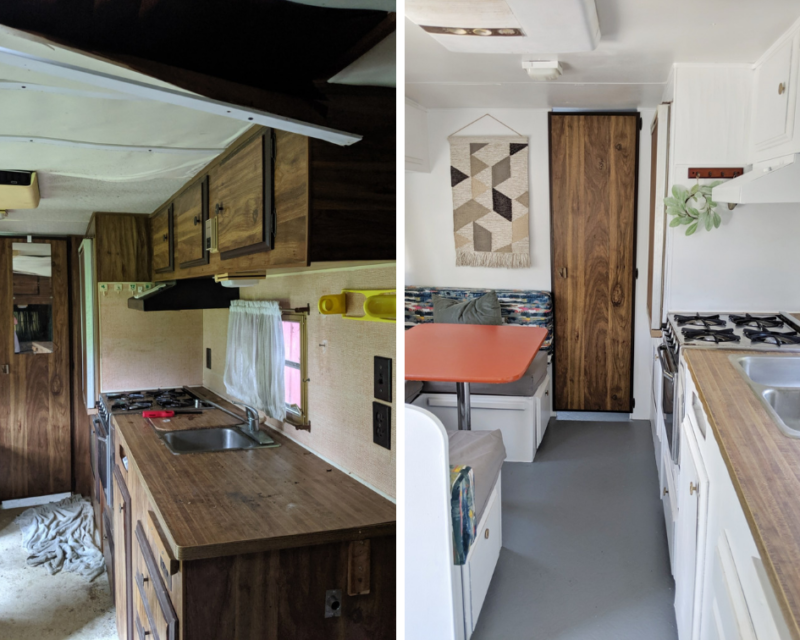 My friend Julia and her kids drove up from Chicago to help paint, clean and sew. My neighbor made curtains and helped with the upholstery. This camper has been a community labor of love!
Julia and her kids have traveled from Illinois to visit, every August for multiple years now. In recent years, our adventures have included trailer flipping with bio, foster and adopted kids in tow. Some of you may remember the trailer we flipped last year, or the time she took the night shift with our drug addicted newborn, or the time she prayed by my bedside after I almost died during a scheduled C-section. Everyone needs a Julia in their life.
I've been blown away and greatly encouraged by the messages many of you have sent in response to our media coverage this past few months. THANK YOU for catching the heartbeat of our family. It's not that we love fixing up RV's in hopes of striking it rich or becoming famous. It started out as an affordable way to travel and make memories as a family. It has quickly become a great way to teach our kids good work ethic, supplement our income, fund adoption expenses, buy school supplies, braces and lunch meat.



Before and After
I looooove me a good before and after! The transformation wouldn't be as satisfying if there wasn't a before picture to look back on. Here are all the before and after shots of this trailer renovation! Slide the arrows back and fourth to compare the images.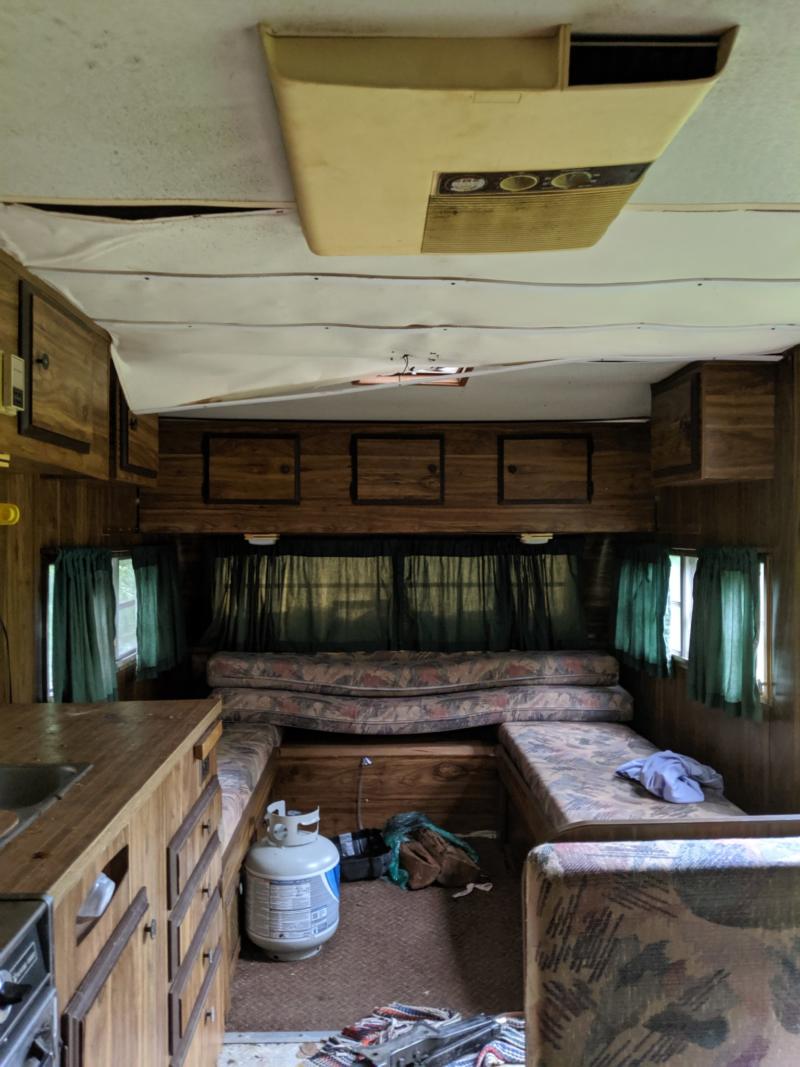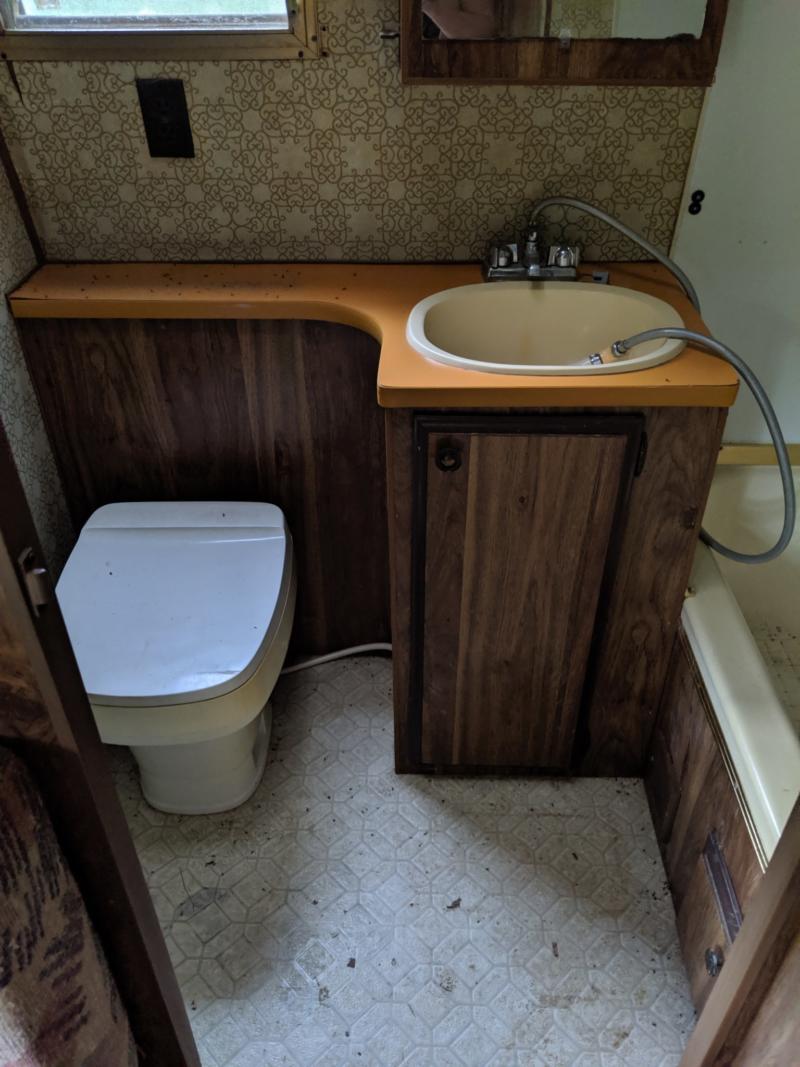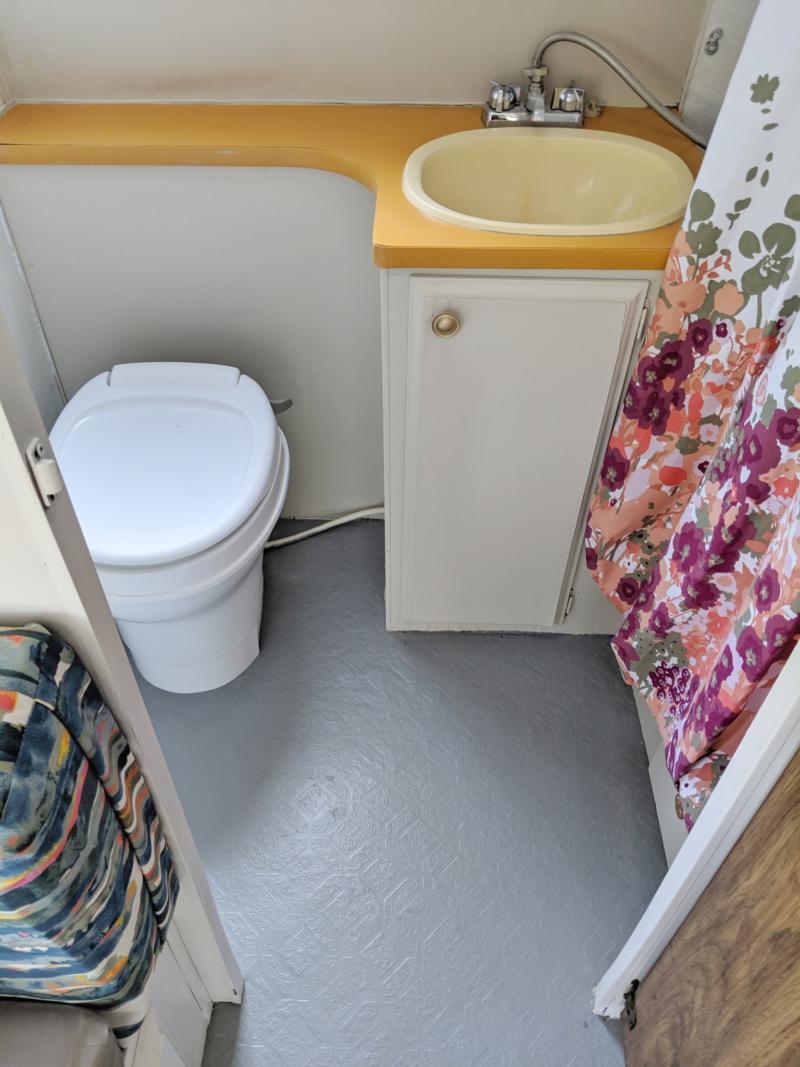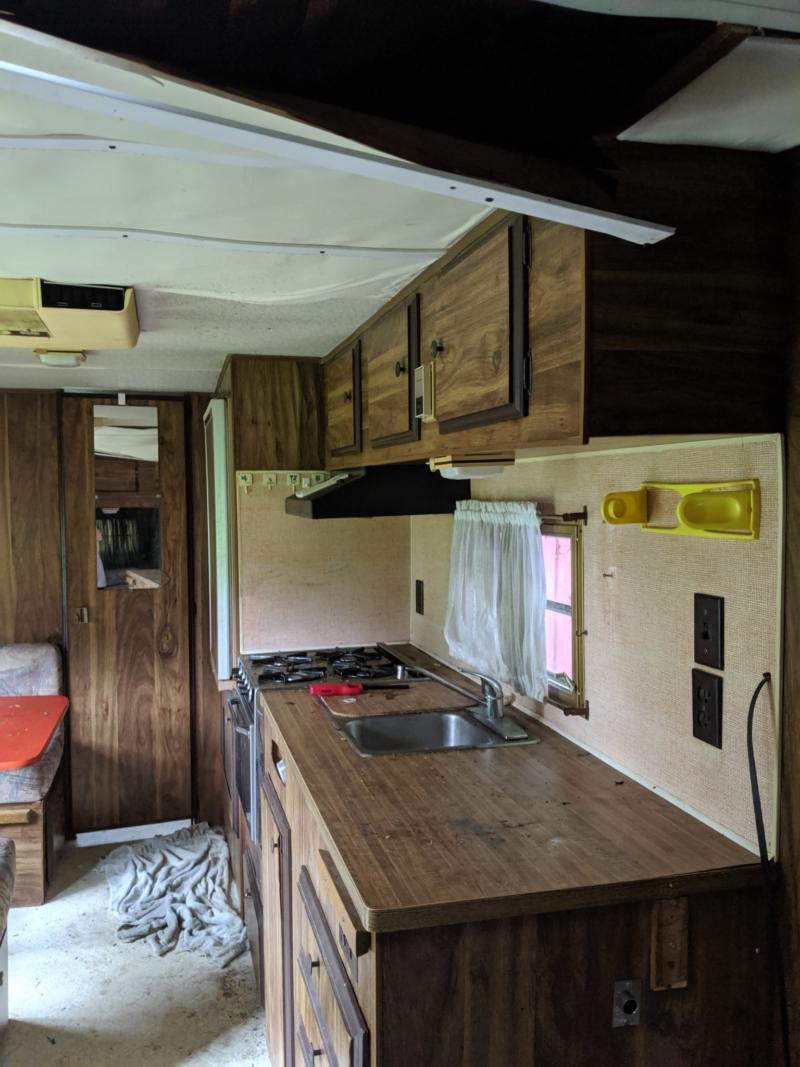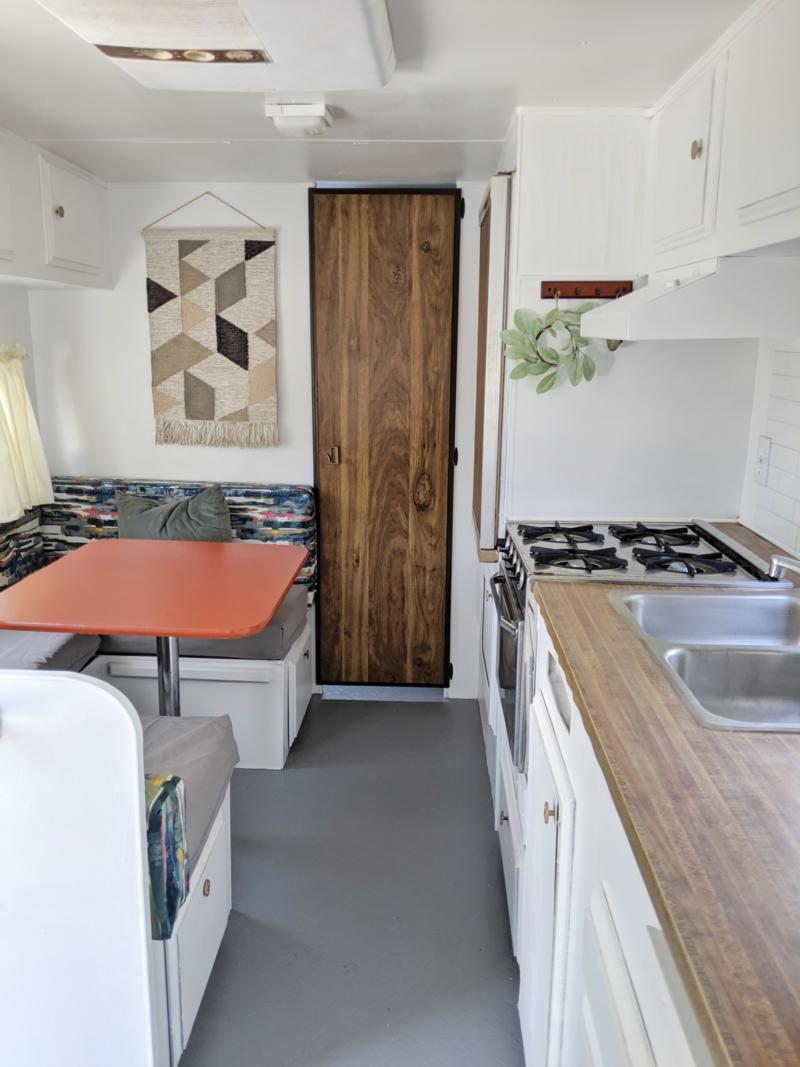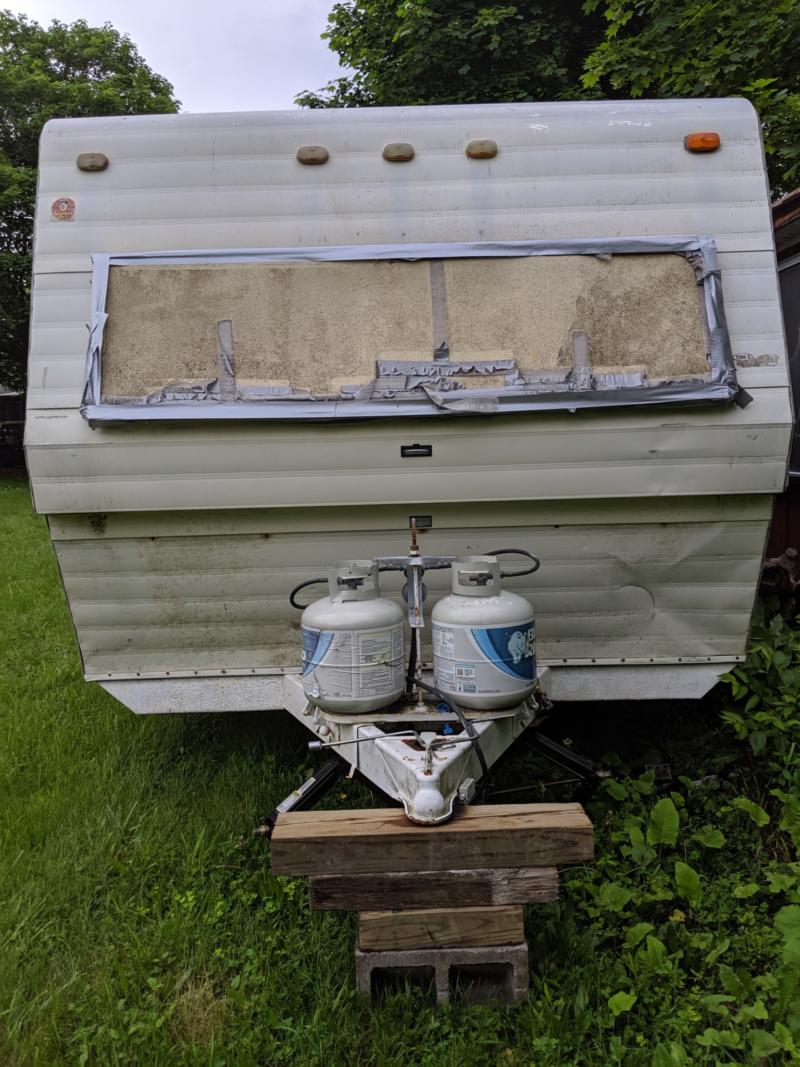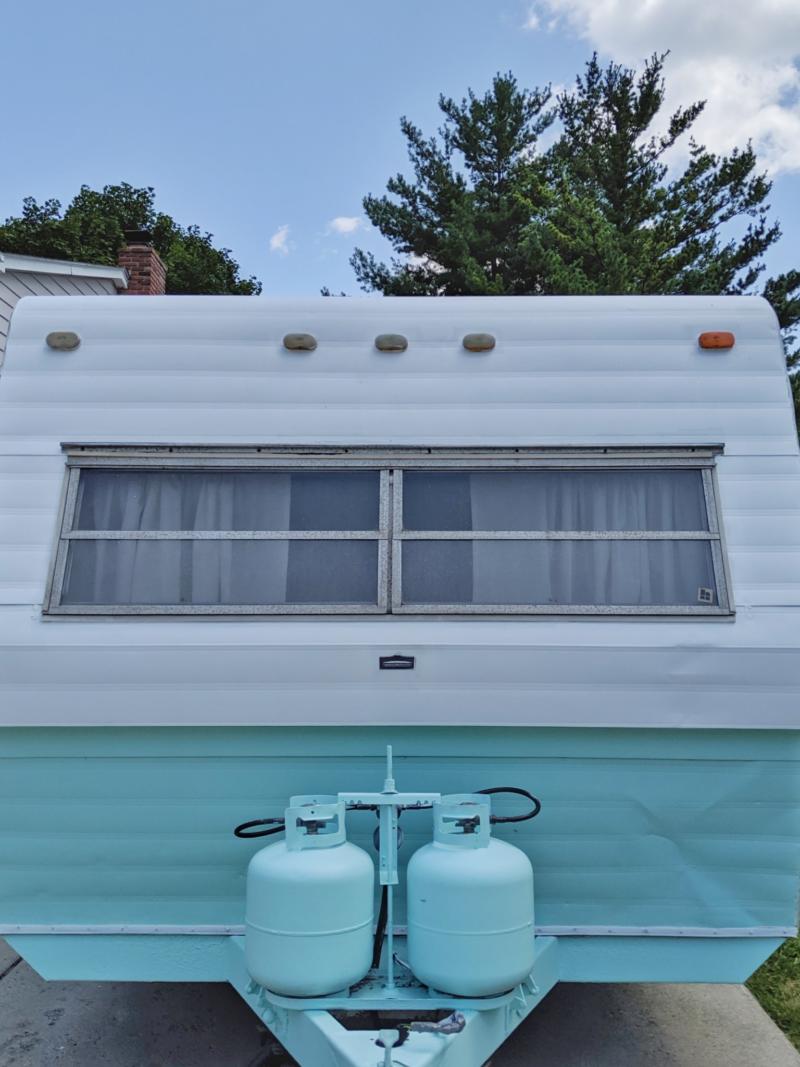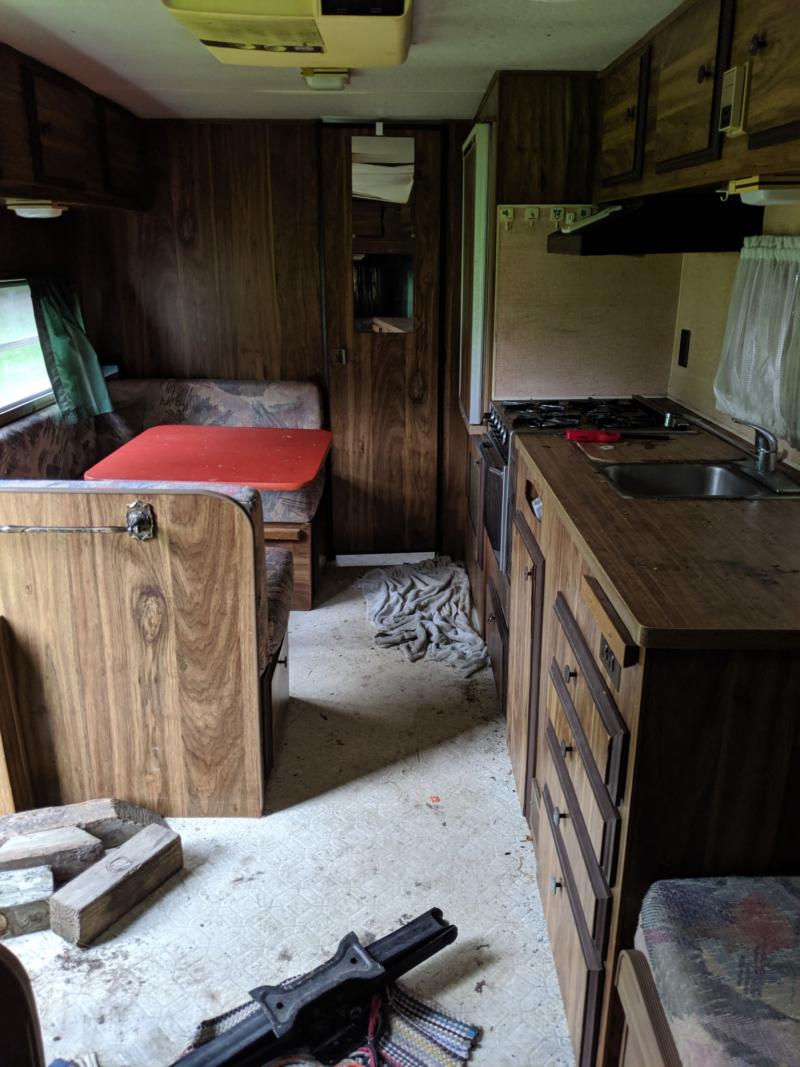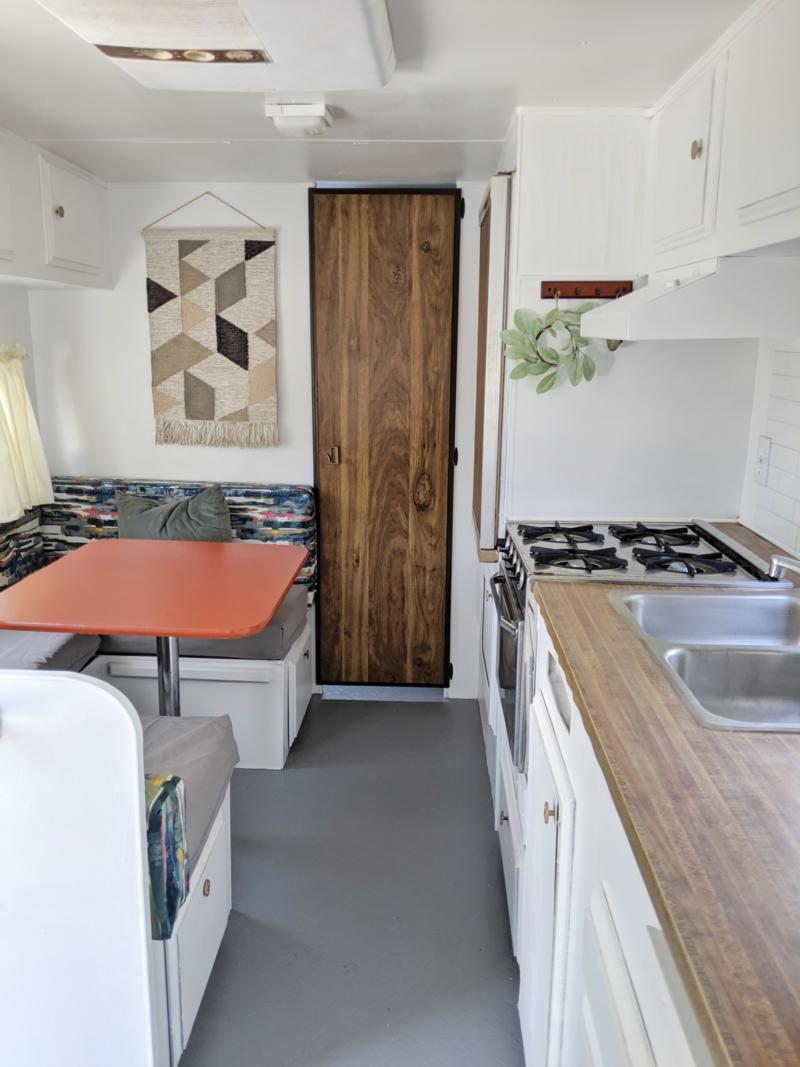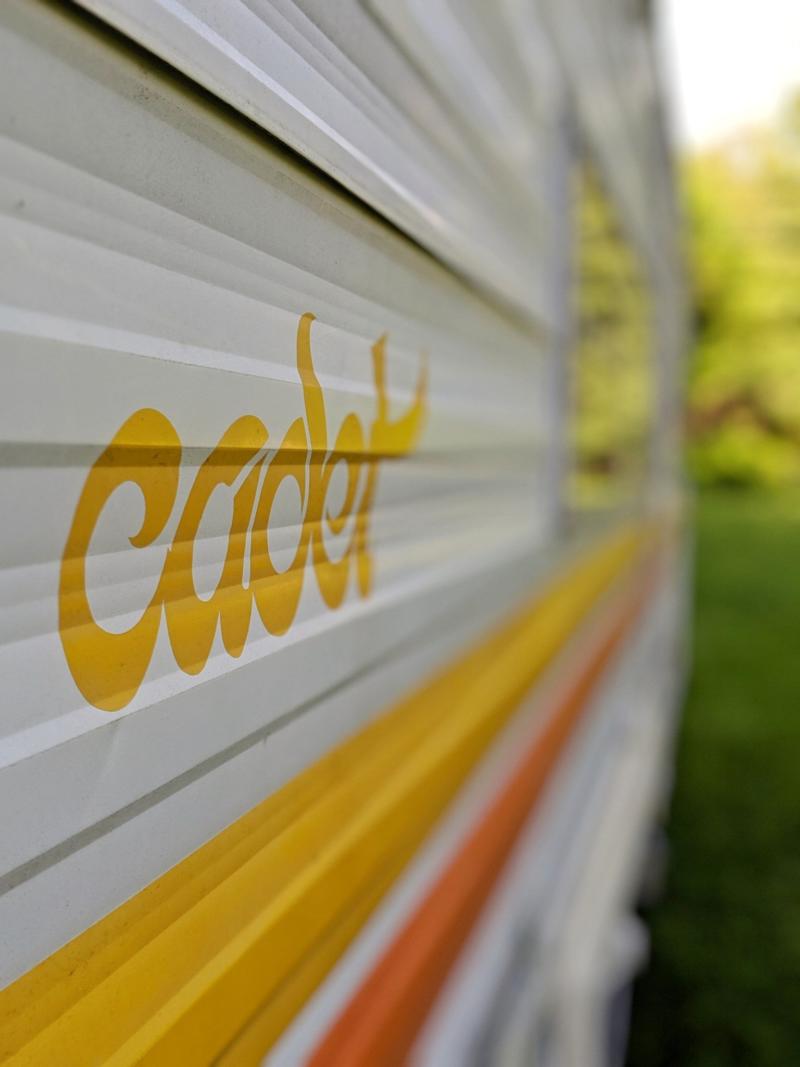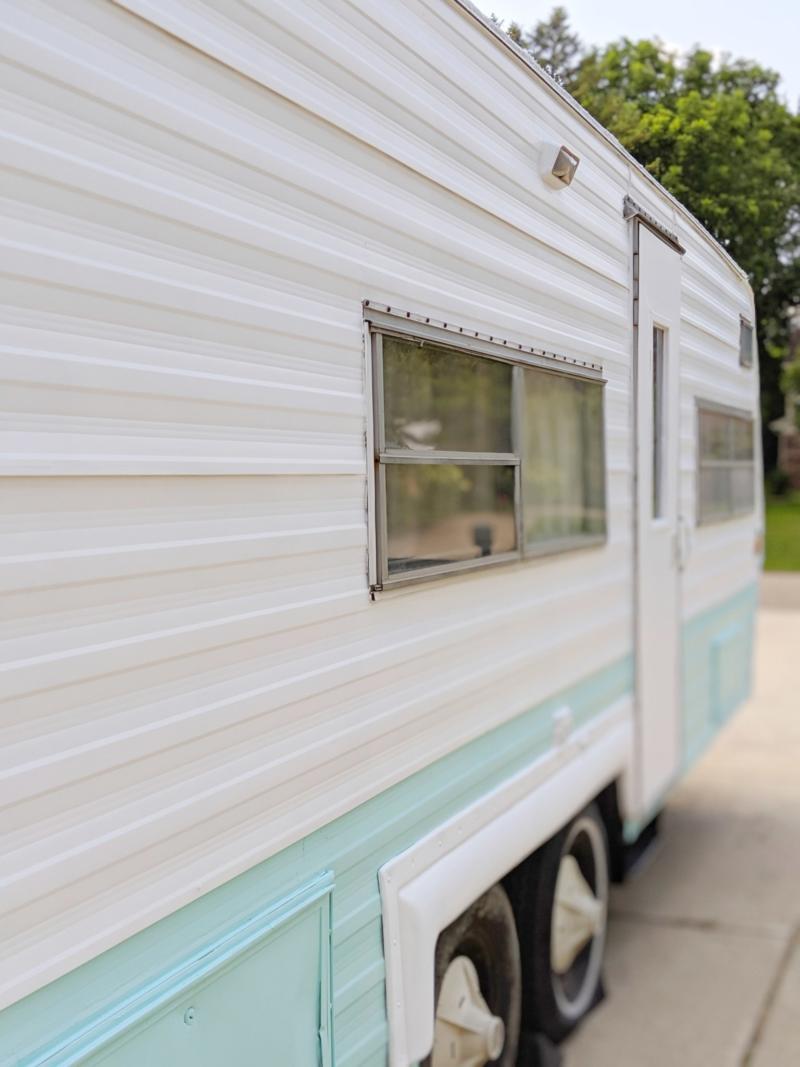 What Was Done
This trailer falls into the category of; quick flip. I would do so much more with it if I had the time, but life is cray! We decided to fix the major issues, seal out leaks, clean out filth, get rid of the smell, and make it look 100 times better than it did, on a small budget.
Here's what we did:
Tore out ceiling and wood that had water damage
Repaired/replaced ceiling
New rubber roof coating to make things water tight
Primed and painted basically everything
Sealed up around shower
Installed new toilet
Recovered cushions
Sewed new curtains
Spray painted curtain rods
Spray painted air conditioner cover
Primed and painted exterior
Tested water lines and electrical
Tested AC, heater and fridge
Deep cleaned sinks and stove top
Installed new tongue jack
Filed tires with air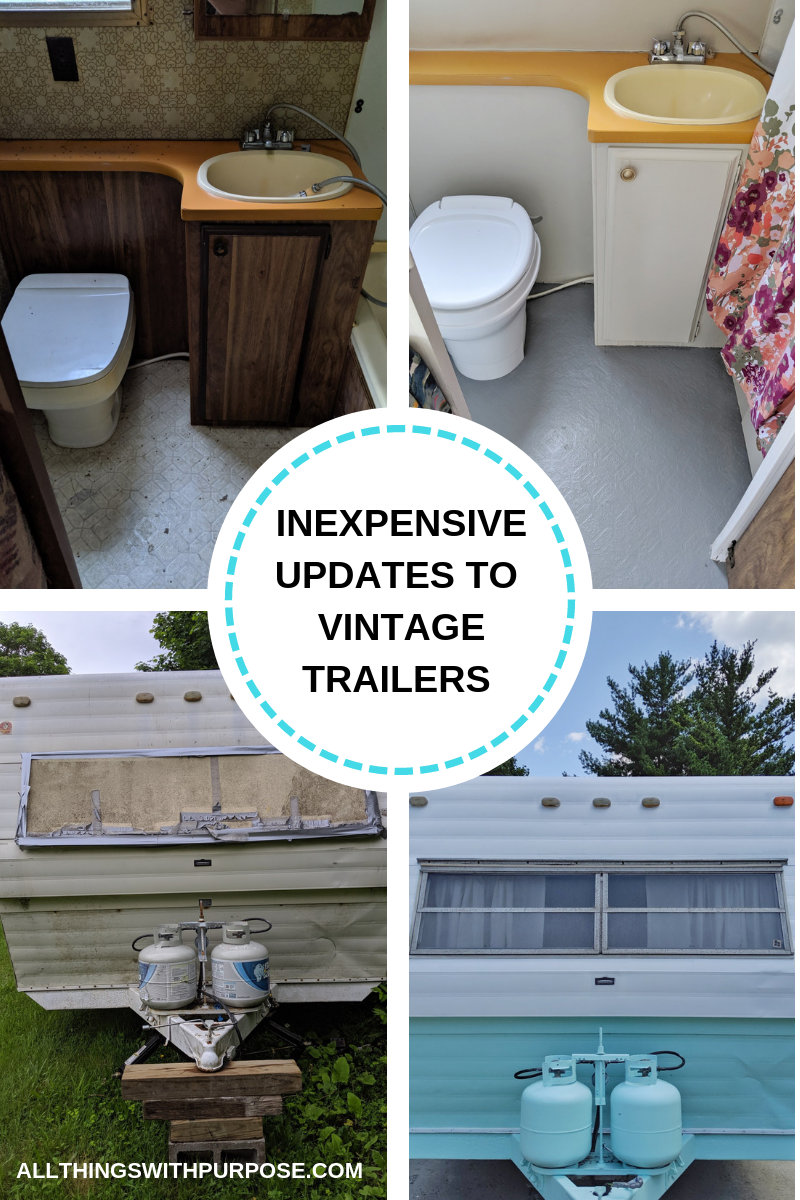 Products We Used
Here's a list of the particular products we used on this project:
Gripper interior/exterior primer from the Home Depot
Glidden interior paint in white
Glidden exterior paint in Minerva
Fabric on cushions: Curtains from IKEA
Behr porch and floor paint in premixed gray
Artwork from Target
All other pillows from IKEA
Plastic panels to repair the ceiling
If you have specific questions, I'd be happy to answer them!
This trailer is currently for sale. Find more details here: Vintage Trailer for Sale