Are you still buying and selling on Craigslist? Are you searching for the perfect piece of used furniture, a piano or maybe an RV? I'm going to share my tips for buying and selling used items and why I only use Facebook Marketplace now instead of Craigslist.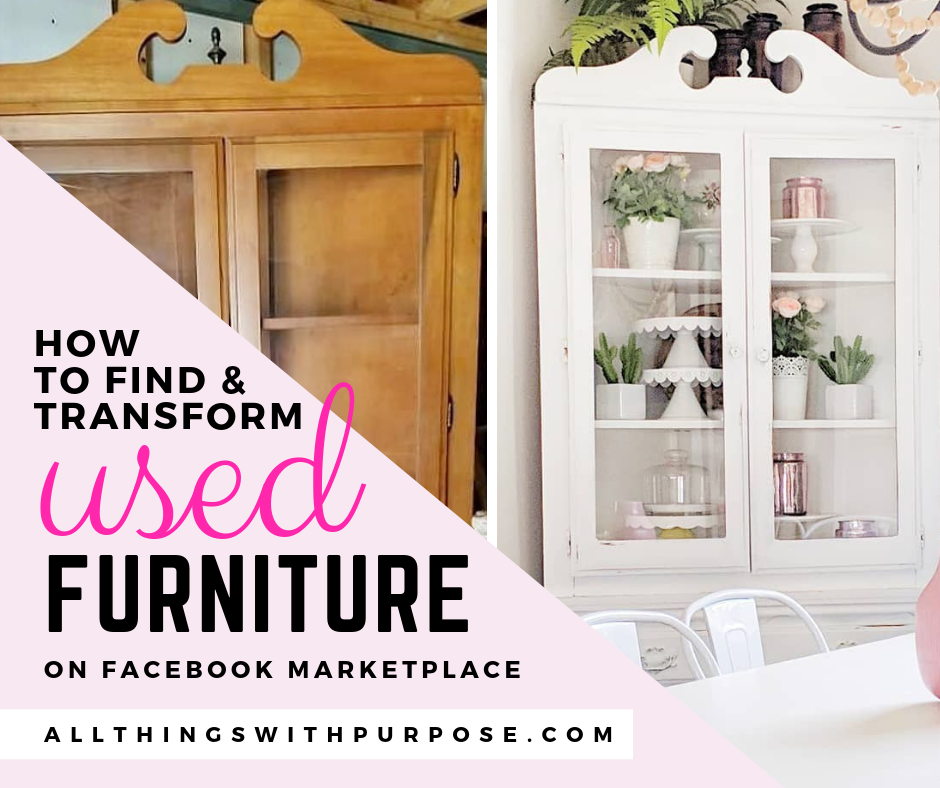 Buying and Transforming Used Items
I have had so many people ask where I bought my corner cabinet in the dining room. The answer may surprise you. I bought it for $50 on Facebook Marketplace and transformed it with a $10 can of chalk paint! Sorry, that doesn't help if you were hoping to buy the exact item. But I can show you how to find your own trash to treasure piece!
I'm going to share my tips with you on finding a great deal, what to ask, buying etiquette, safety and how to thoroughly clean an item before bringing it inside!
Why Use Facebook Marketplace
We were huge Craigslist people up until about a year ago when we made the switch to Facebook Marketplace. We have had great success using the Marketplace. We have bought and sold several campers, several pieces of furniture and a few random items here and there.
Here are the top reasons we love it:
Real people. You still need to be on the look-out for scam accounts and people who are pretending to be someone else, but it is more uncommon. What I love is that I can interact with a real person's account and click on their profile picture to do a little digging. Their account may be set to private, but you can still usually see how long they've been around. Is this a brand new account or do they have a history? Do they look normal or creepy? Do they have a lot of friends, pictures, posts, etc
Rating. I love the rating system, similar to Ebay.
Easier to navigate than Craigslist and more images of products.
Facebook is helpful! Maybe it creeps you out to know that Facebook is so interested in what you're up to, but I find it really helpful when they suggest a new listing based on my search history.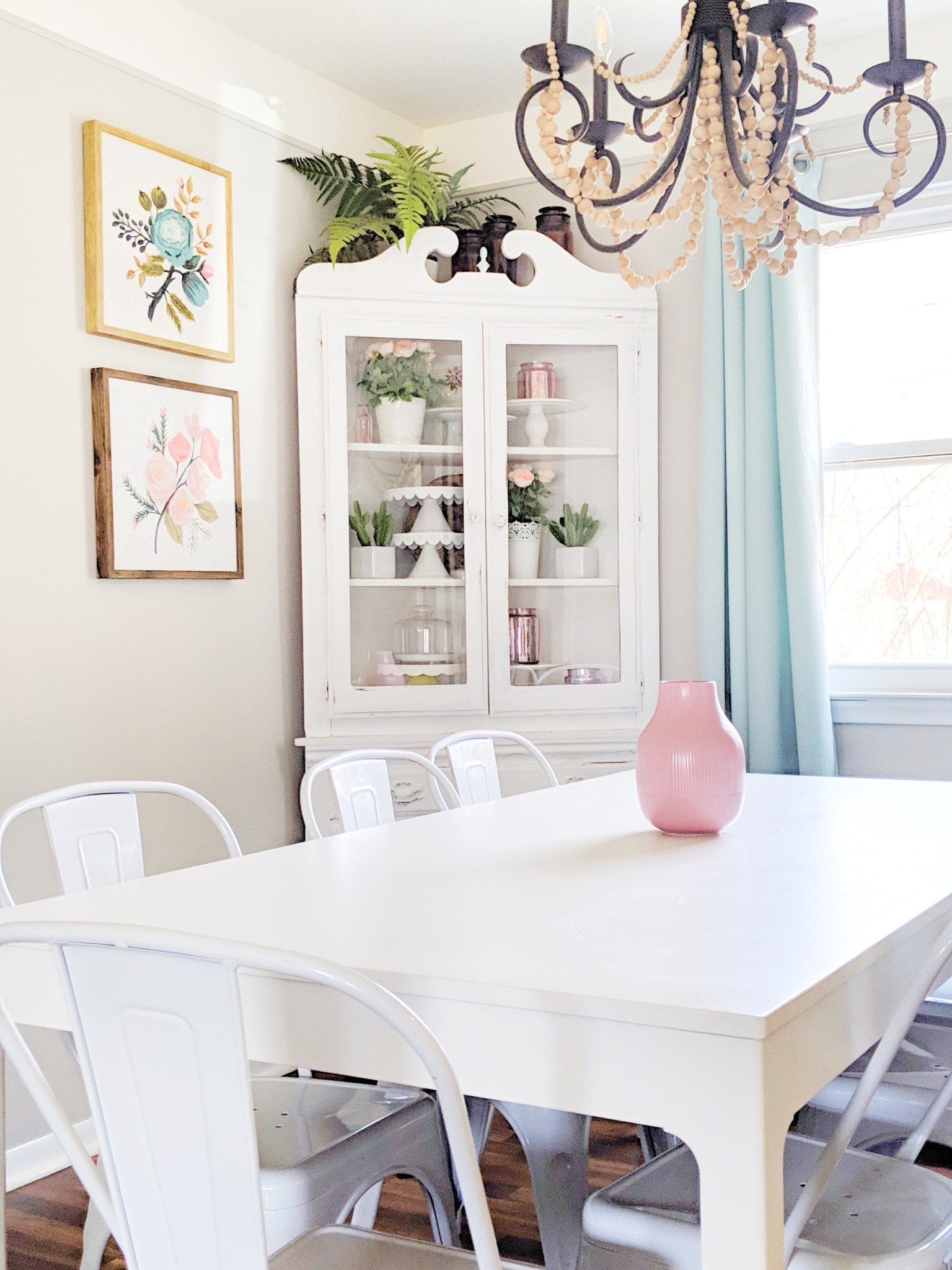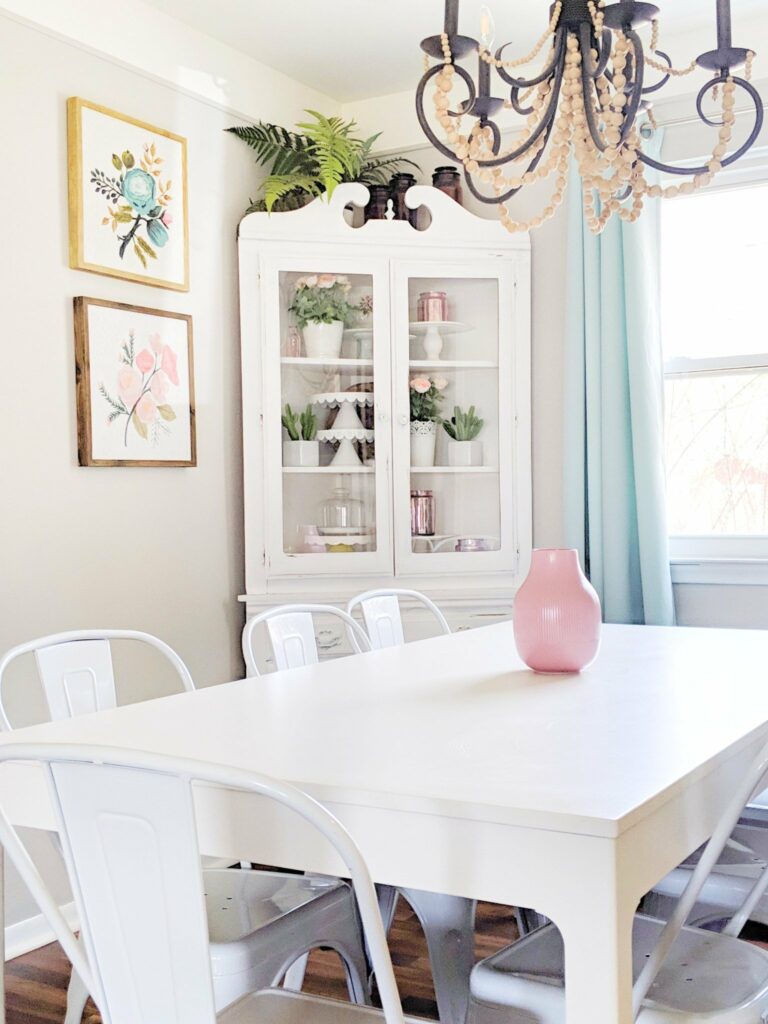 How to Start the Search Process
Here are a few of the things I do every time at the beginning of my search process.
Begin here: Facebook Marketplace
Determine how far you're willing to drive and set your distance accordingly
Try searching using a variety of terms. For example: when searching for a corner cabinet, search for "corner hutch" "corner china cabinet" "china cabinet" "hutch" "Curio Cabinet" etc.
Use your imagination. The piece you find may be ugly, but that can be fixed (most of the time)! Is the item damaged? Is it a paintable surface? Will it be easy to clean and disinfect? Visualize what it will look like once you are done with it!
Determine how much you are willing to spend. Set your spend limit slightly higher and hope you can wheel and deal.
Read: How to negotiate at a garage sale.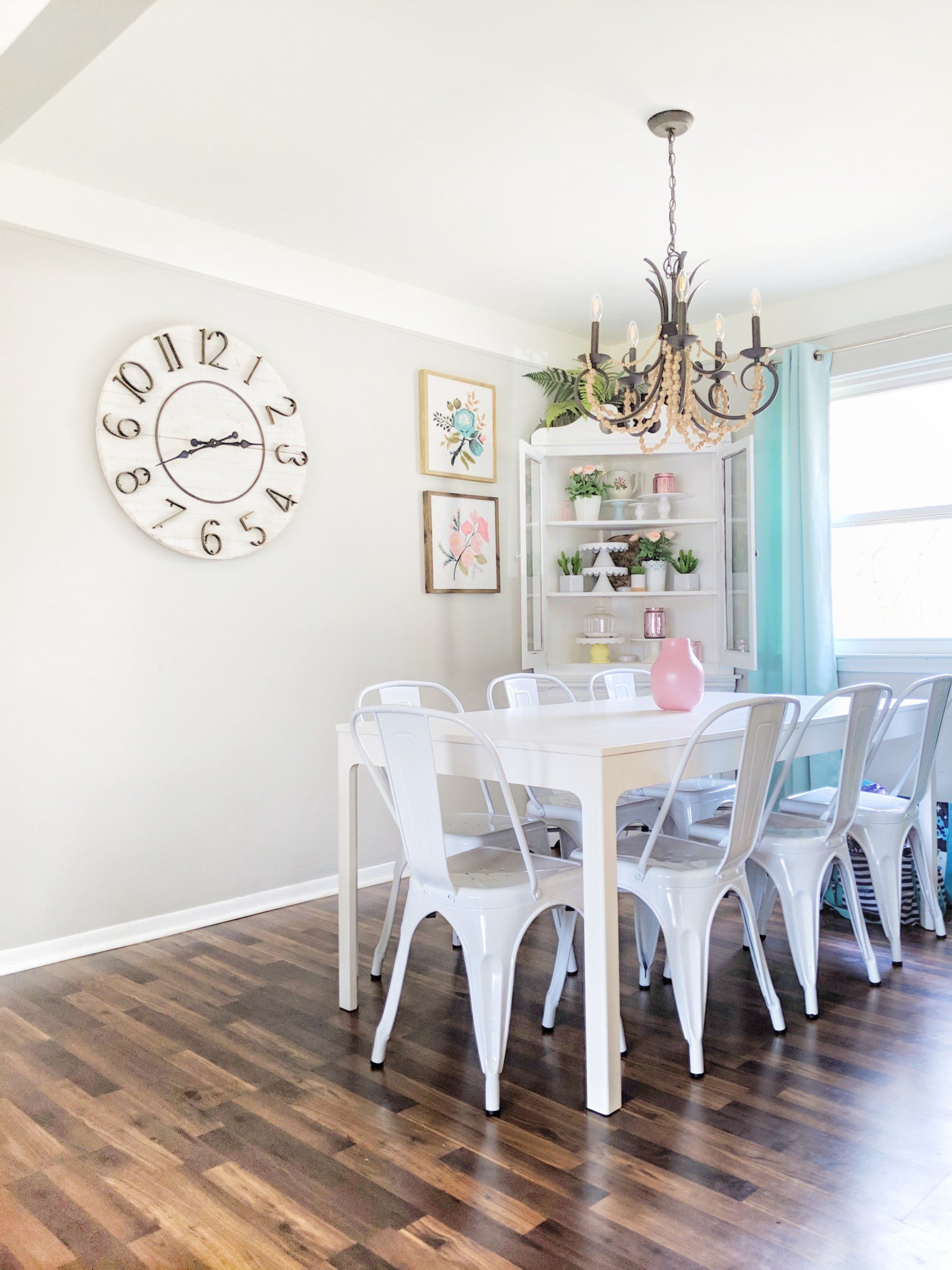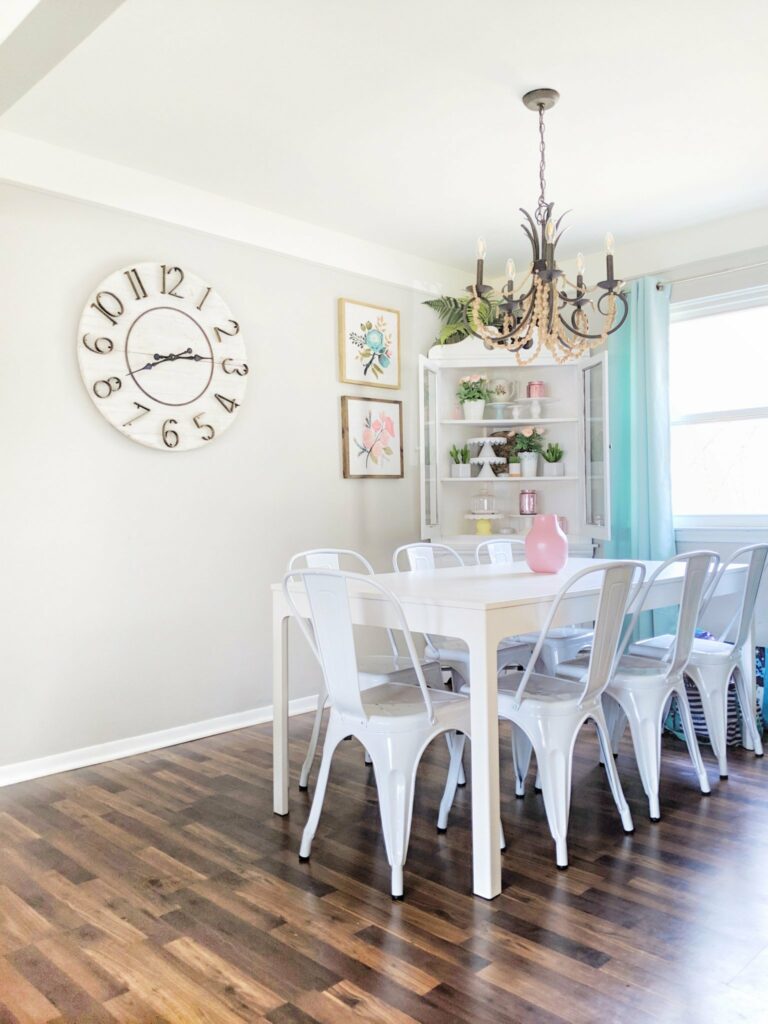 Bargaining Etiquette
Weather you're a buyer or a seller, you will come across some people that are rude and inconsiderate. Don't be one of those people! One of the perks to Facebook Marketplace is that you can leave buyer/seller reviews. Remember that.
Don't be afraid to offer a lower price, but do it respectfully. Don't low ball on an item that is obviously worth the asking price. You want a good deal, but it's not worth offending the seller.
Use good manors, respond as soon as possible.
Ask about the preferred payment method. Many people prefer cash, while others may want to use Paypal or the built-in payment method through Facebook.
BARGAINING TIP: If you are selling an item, the oldest trick in the book is for a buyer to use the phrase "I only brought [fill in the blank] amount with me. Will you take this much?" If you are the buyer, I still recommend that you try this technique, but if you're the seller, keep in mind that the person probably came with more and left it in their car. If you are selling an item and want to hold out for a certain price, most people will go to their car and "magically" reappear with the appropriate amount.
Read: Garage sale buying and selling tips. How to make a ton of money on your next garage sale!
Pricing
Weather you're buying or selling, you need a good understanding of what an item is worth. I always check the new price first. This is what I would pay if I wanted an easy out with no hassle or cleaning involved. Then, I compare the used items I'm interested in to the going price for similar items on Craigslist and Ebay. Keep in mind that some items gain value with time, but most items devalue. If an item shows heavy wear, it will definitely be worth less. Furniture tends to depreciate around 50% of what it was originally purchased. On the other hand, things that retain their value pretty well include: Legos, items in their original packaging, name brand purses or electronics with original packaging and accessories.
Safety
Like I said, I love that you're dealing with real people but you still need to be on the look-out for scam accounts and people who are pretending to be someone else. Is this a brand new account or do they have a history? Do they look normal or creepy? Do they have a lot of friends, pictures, posts, etc
Trust your gut. Do you feel good about the way this person has interacted with you? Do they seem shady?
Determine a public place to meet: A police station, grocery store, etc. Somewhere that is well lit, heavily trafficked and includes security cameras if possible.
Determine your payment methed ahead of time and stick with it.
Cleaning
Before you bring any used item into your house, stop! Speaking from someone who has dealt with bed bugs, you don't want to take any chances. Here is what we do every single time we buy a used item (this includes things from Goodwill, garage sales and Salvation Army).
Leave the item outside or in the garage overnight.
Clothing: sort through clothing outside and put it straight into the wash. Add bleach or vinegar with the load if there is a smell. If it can't be machine washed, put it in the dryer for 5 minutes.
For wood or hard surface items, vacuum and wipe down with soapy water. Then, spray liberally with rubbing alcohol (kills bed bugs on contact).
For cushions or hard to wash items: Leave outside in the direct sunlight or in the cold overnight. Spray with vodka to disinfect and remove odor.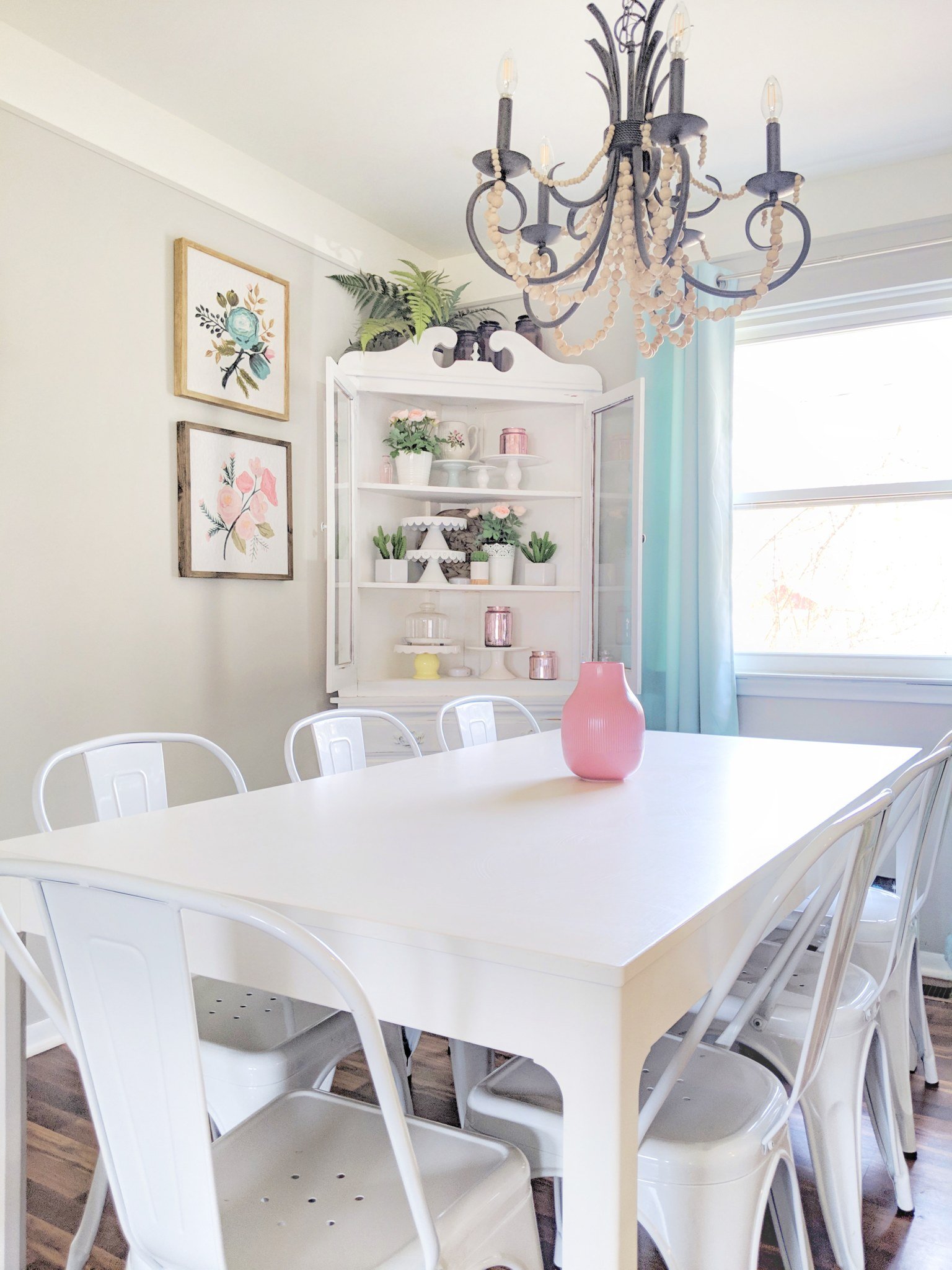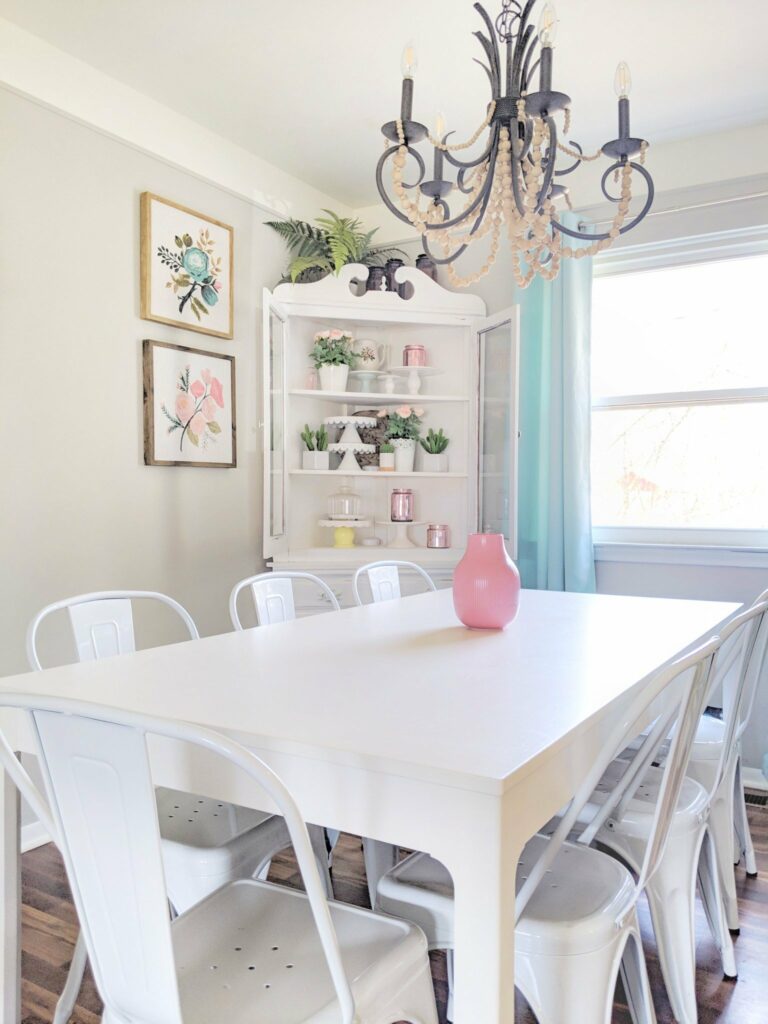 The Transformation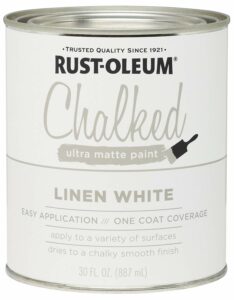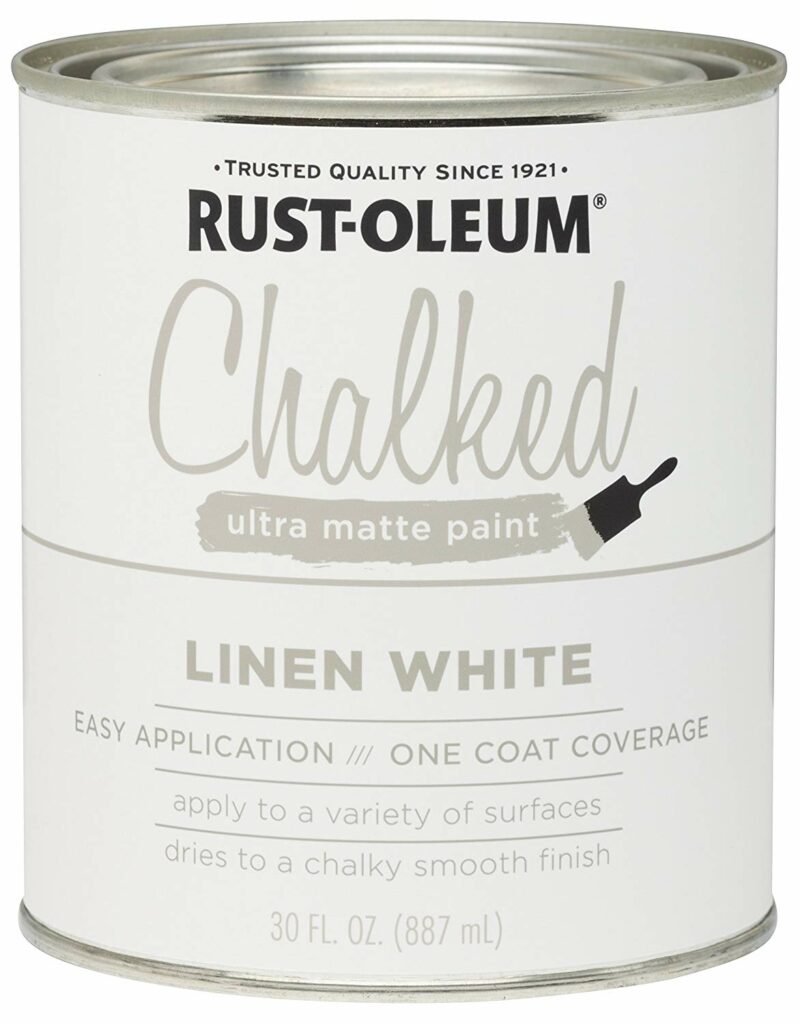 For my corner cabinet project, I left the piece in the garage, cleaned it thoroughly and painted it with 2 coats of chalk paint. If I am painting an item completely, I'm not as worried about bugs because I figure they're getting sealed up pretty tight under several layers of paint!
For this cabinet, which had real wood and pressed board components, I lightly sanded and cleaned the surface before painting on the chalk paint. I used Rustoleum's Chalk Paint in Linen White. Once dry, protect your surface with a soft wax finish. I like Minwax finishing wax in natural.
Before and Afters
Here are a few before and after projects I've done with items purchased on Facebook Marketplace! Slide the arrows back and forth to see the before and after.
[twenty20 img1="49032″ img2="49025″ offset="0.5″ before="$50 on Facebook Marketplace" after="Chalk Painted Transformation!"]
Read: Our 90's RV renovation project.
[twenty20 img1="44806″ img2="48225″ offset="0.5″ before="$3,500 on Facebook Marketplace" after="After we gave her a makeover!"]
Read: 80's Trailer renovation project.
[twenty20 img1="41594″ img2="41620″ offset="0.5″ before="$2,000 on Facebook Marketplace" after="After we gave her a makeover!"]
Pin This Post for Later!